For a starter I'll introduce you to our project briefly.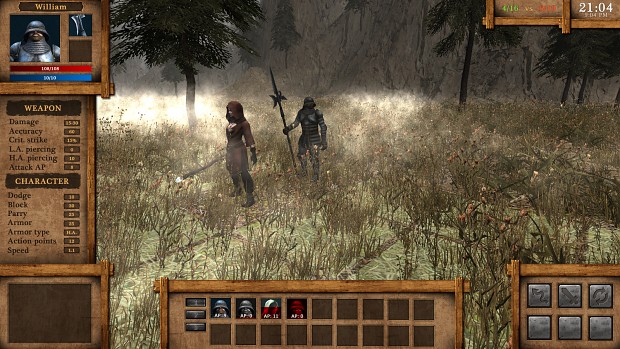 Glorious: Companions is a turn-based multi-player strategy set in the conflict-torn world of Navaroth.
You take command over troops belonging to one of the nine different factions. Each has its own engaging story, varied types of units, specific tactics, and unique equipment awaiting for your loyal warriors.
Customize your units' skills as they level up to discover infinite roads to victory in the game's complex strategy system.
Glorious: Companions features a competitive system of online gaming in which you will be able to prove the effectiveness of your strategy and dominate other players on the battlefield climbing your way to the top of the ladder.
And whenever you feel tired of human enemies, you can always enjoy instant single player quests where you can explore dark forests and dungeons of Navaroth.
Here you can see some more detailed info about 2 of Anderian units.