IndieDB uploading coming soon.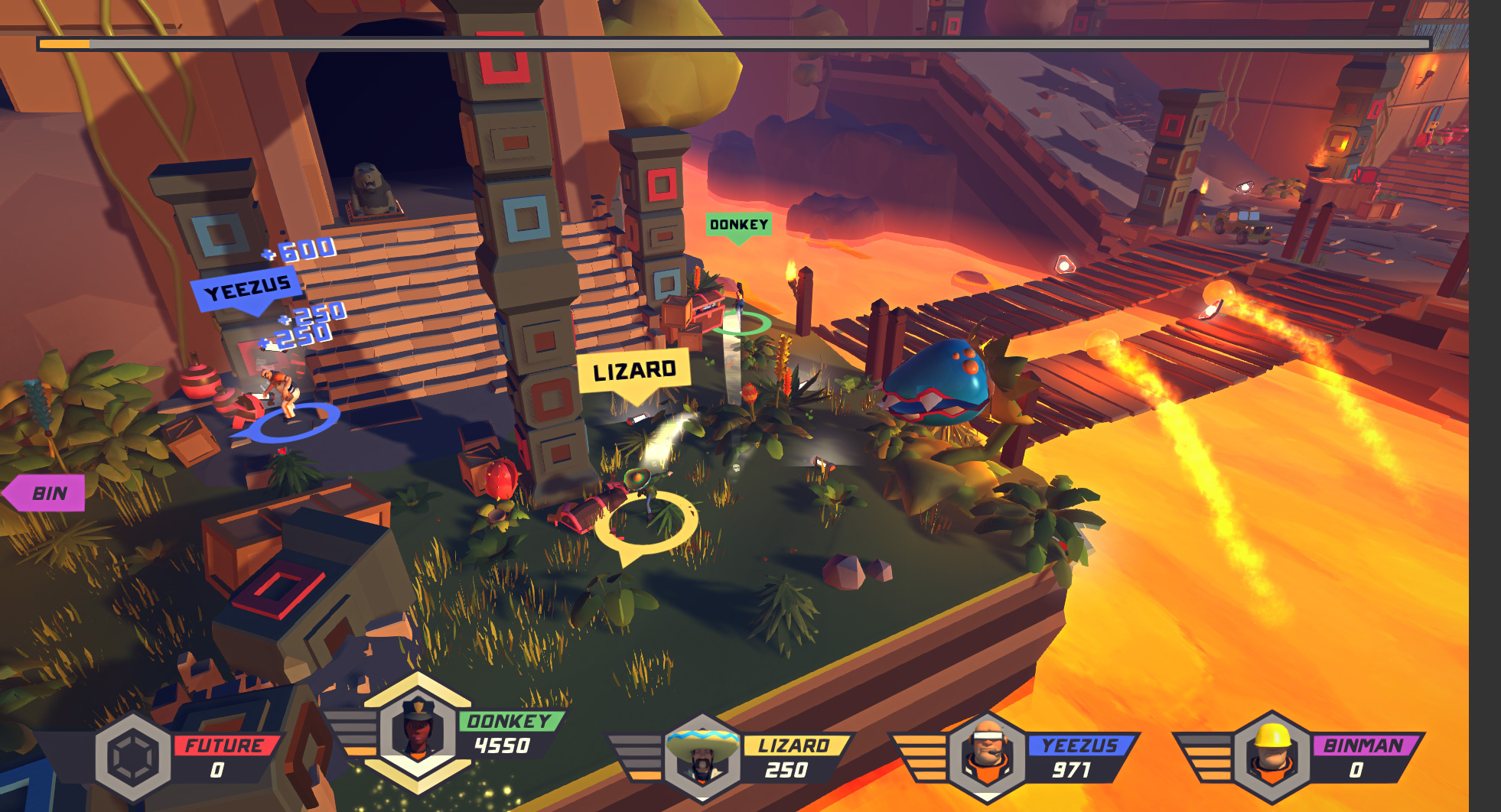 The Glitchrunners demo features two different game modes for you and your friends to try.
Battle it out for the Powercube in Glitch Run, connecting two PC/Macs for a truly unique local multiplayer experience. Join the Glitchrunners in their attempts to overcome the architect and each other in the struggle to escape with the loot before its too late - or take control of the Architect and unleash your awesome powers as you teach the Glitchrunners a lesson they'll never forget!
Keep the action to a single screen in Arena mode, as you settle old scores and start new ones! With Deathmatch, King Of The Hill and Powercube match types, there'll always be time for one more game.
We're always on the lookout for bugs and feedback, so be sure to get in touch and let us know what you think!
For those who don't know, Glitchrunners is an asymmetric local multiplayer game that uses second-screen technology to create a chaotic and exciting experience.
Up to four players, using a PC/Mac, run an action-packed side scrolling 3D gauntlet, contending with treacherous team mates, hair-raising hazards and a whole lot of explosions.
A final player takes on the role of the Architect – and uses a second screen to dynamically control the game environment itself. With the world at their fingertips, the Architect can collapse buildings, throw countless objects, and unleash mind bending special powers in real time as they attempt to stop their friends.