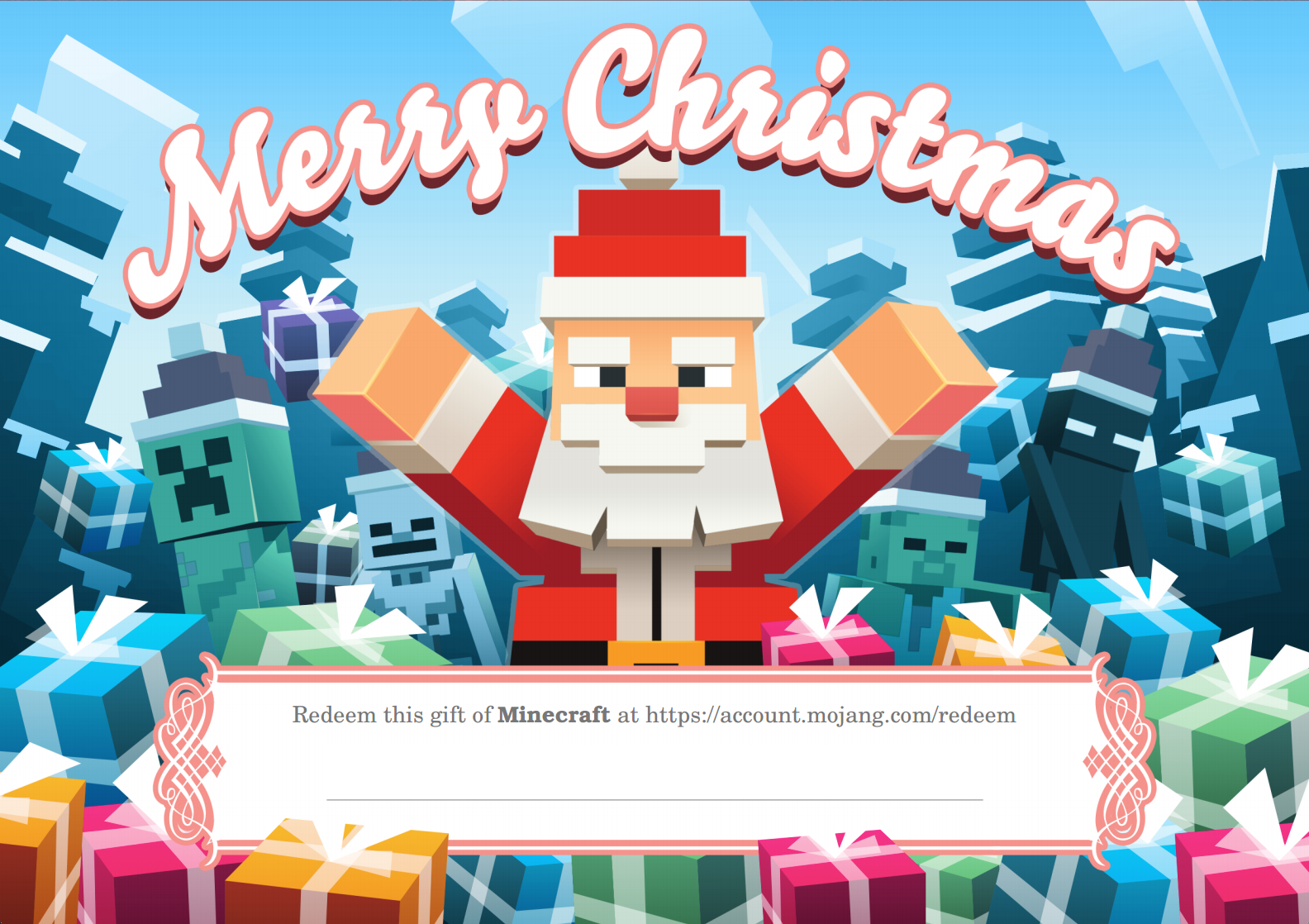 Christmas is coming! And by the looks of our stats so far, 11,424 of you are planning on giving gift codes to your friends and family. It's an excellent, thoughtful idea.
Emailing someone a code is a wonderful thing to do, but it doesn't really feel that Christmassy. For this reason, we deployed Junkboy and created a template. Now you can pass on your gift in a physical way with some festive spirit built-in. You can do this with any unredeemed codes you have lying around.
It's easy to do. First , purchase a gift code on Minecraft.net. Next, log in to your Mojang account, scroll down to the "Codes" bit, and click "Print Christmas Card" to the right of the code you want to gift. Print out the PDF that pops up, fold it as per the bundled instruction sheet, then gently place it under your Christmas tree in time for Christmas Morn! How lovely.
Merry Christmas everyone!
Owen – @bopogamel