So I've mostly been silent due to working full time and I've been hard at work putting together the Alpha for Immortal Fray which I plan on releasing this upcoming Saturday Nov, 15th if all goes according to plan. Still have some things I have to add and Im trying to get the button config screen functional. Here are some GIFs and the new gameplay trailer of Immortal Fray's current state.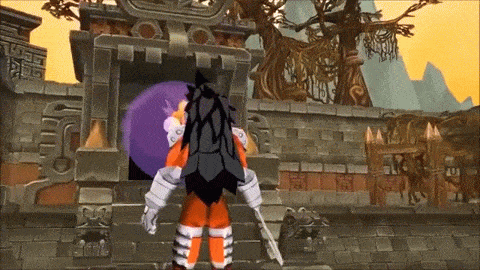 One of many cinematics that will tie into the main story line. None of these assets are final.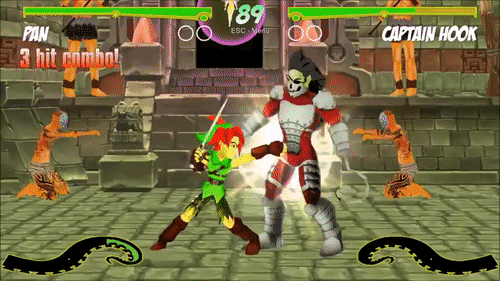 Gameplay of pan canceling a combo string with a throw attack
So check out the trailer and make sure to join the mailing list if you want access to the Alpha when I (hopefully) have it ready by this weekend. The first version will be a playable build showcasing mainly the fighting mechanics and local multiplayer aspects of the game. The next version will be more feature packed with a demo of the story mode, a beta version of the network capabilities with direct IP connection, and much more!