GIF Devlog 2 # (Bouncing & New Level)
Current progress on first level and new mechanics for bear.
...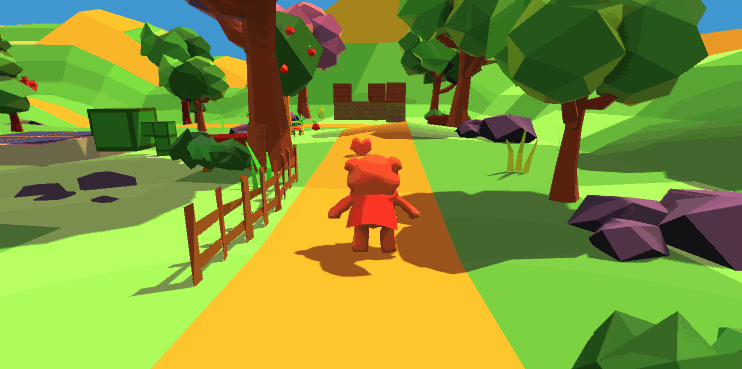 Img 1: Bear chasing after hearts, but as bear learns, hearts aren't so easy to get..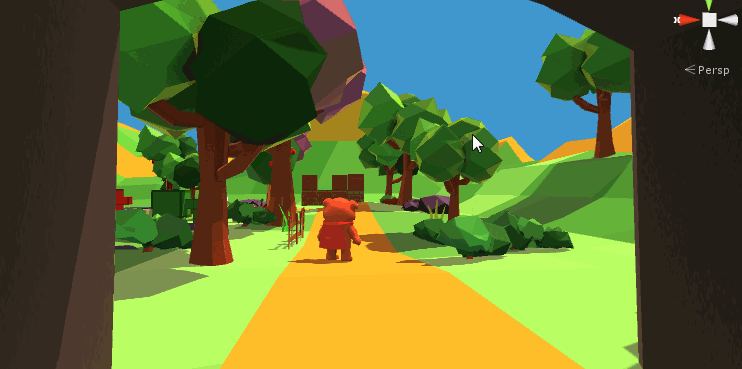 Img 2: A pan around one of the early alpha levels, with custom ambient occlusion added.

Img 3: Bouncing and freefalling off a castle and trying to hit the stop button for record at the end.
Hopefully you enjoyed the update. I'm mostly trying to add mechanics that make the game more fun at this stage as well as graphical improvements. Next devlog I'm mostly going to share additions to dog as this update has mostly focused on bear. I'm hopeful to have some sort of playable demo done by early next year, if not the whole game if you guys were wondering. If you have any suggestions or comments feel free to drop a post!

Thanks!
kaboomzoo