GhostControl Inc. Content Details
There have been many questions about the depth of the content and about what's happening later in the game. It has been compared to a flash game or facebook game, simply on the basis that people see achievements pop up. Had we done a facebook game only, I am sure we would have finished it in time and not five months late. ;-)
There is a demo available now. You can download it from here:
Application-systems.co.uk
Manual available from the same link.
Keep in mind that the five mission that you can play in the demo are just the tip of the iceberg. So we thought to post some facts about the content in kind of a numerical way.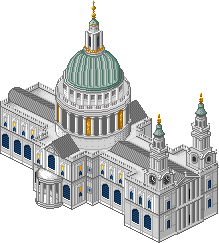 London Map pixeled in 786,432 dots with several well known buildings like Buckingham Palace, Big Ben, London Eye, St Paul's Cathedral and many more.
Different level settings like apartment, office, graveyard, The Tube or restaurant will create different challenges for the player.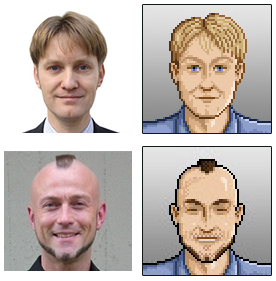 About 150 ghost hunter portraits for "Harry Frankle", "Hazel Nuts" or "Roger Rapid" - some of them depicting well known gaming celebrities.
About 20 hours of game play.
18 different ghost types and numerous variations with nifty AI. Challenging boss fights with special scripting and a story line for each of them.
More than 58 achievements = 59 ;-)
Alarm phone calls start a mission with a unique dialogue systems that creates about 70,000 unique dialogues. On top 800 hand written crazy phone call lines for surprises and to develop the story line.
More than 350 funny context sensitive shoutouts that pop up in speech bubbles and as audio, recorded with female and male voices of professional voice actors.
Over 100 hidden references to other classical video games, movies or books are hidden as text or graphics in the game.
We have created over 90 devices of which most are actually useful in the game and a few dozen are actually pretty useless, but funny.
About 100 news messages are sent to the in-game smartphone to tell players about the story line or some absurd 100% made up stories that the player may or may not read. Also presenting 20 manufacturers of ghost hunting equipment in company profiles.
Original music score composed by Sound Of Games.
Hand crafted original sound effects.