The road up to this point has been incredible. The months from April through July were spent on writing the game design document and working on the game engine. Also, during that time we got the company up and running. At the time, all this seemed like it was taking forever, but looking back it's amazing how quickly everything happened.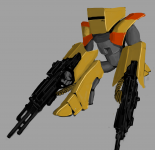 During the past month we got an office and purchased software and equipment that we'll be needing to finish our first game. It is a fun concept, but now comes the hard part: execution. So far, the focus has been on concept art and coming up with ideas for the look and feel of the game. It is too early to reveal what the game will actually be, but as soon as we get something tangible finished, we'll be telling all about it.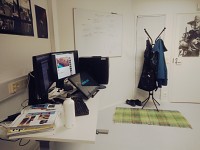 Now, we worked through the weekend to get the roadmap for the prototype in order. Hopefully, finishing it will take only a few months, but only time will tell. Whatever the case, the first sprint has been locked and the tasks are sitting there waiting to be done. We've got our work cut out for us.