Happy Monday everyone! Here is the latest: When in pvp, if you manage to hunker down and set up a good camping spot, think again. Your only way to win is to escape. There can be only one. Though team pvp concept is also in the works, and the extraction in that case can only fit one team. So be careful attempting to evac via Helicopter. Watch your six getting to the "choppa." Extraction point will be marked by red smoke, and will be randomly spread around the map each round. Keep in mind though, the pilot won't wait around for too long.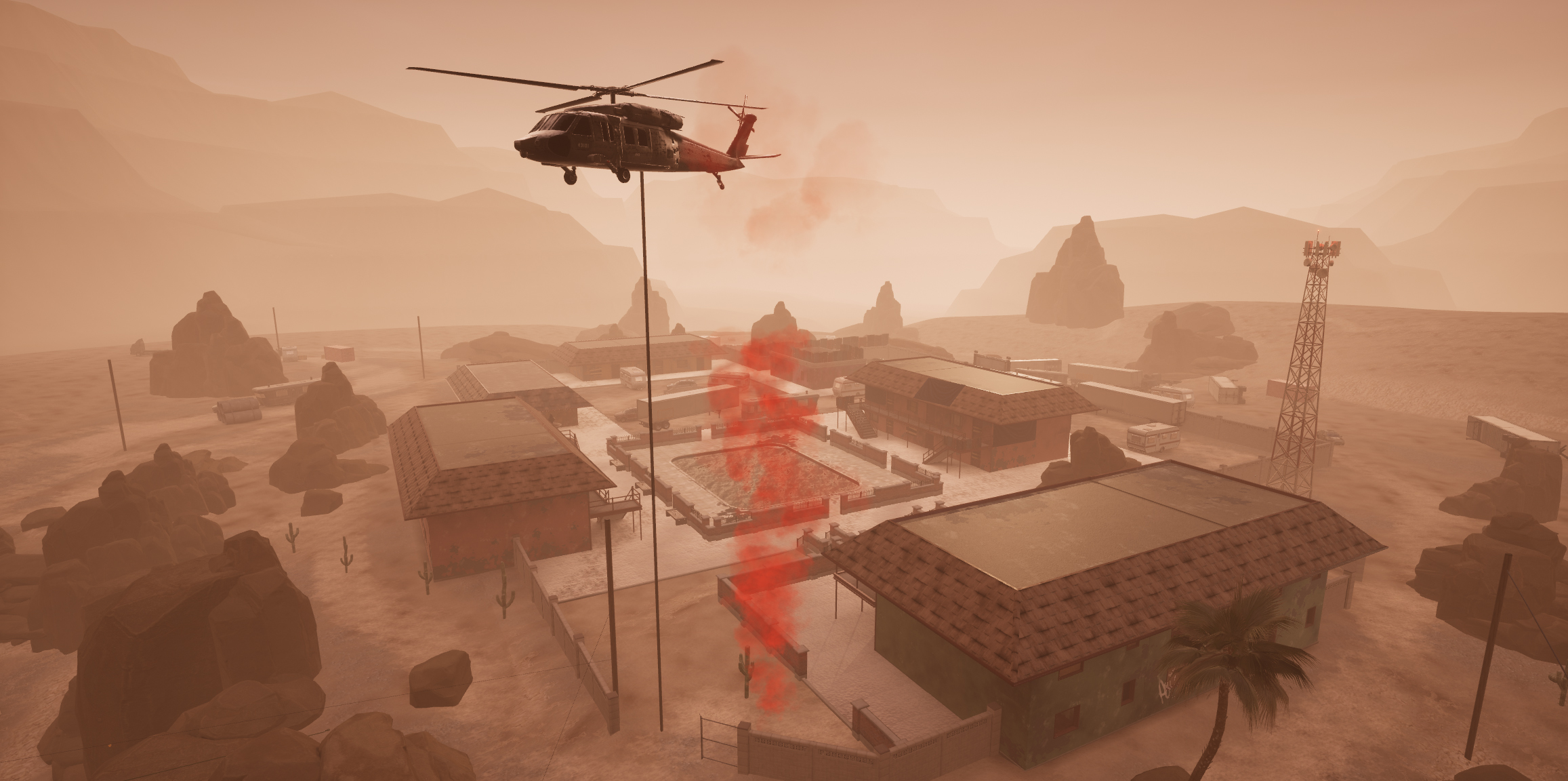 In other news, zombie pathing has been optimized. Zombies will be picking the nearest route to the closest survivor. Zombies will have more options than humans to climb over certain obstacles, so be careful which route you pick.
More coming this week! Keep an eye out!