Civilian Design
Civilians are now a lot more variated. Before this point, I just had three different sprites. Now they can have thousands of different looks.
There are four different skin color possibilities (I will add more), and four different hair colors (also more to come). The clothes have a white template, sometimes with small shades of gray, which then get blended with a random color in-game.
These were the only sprites before (at a larger scale):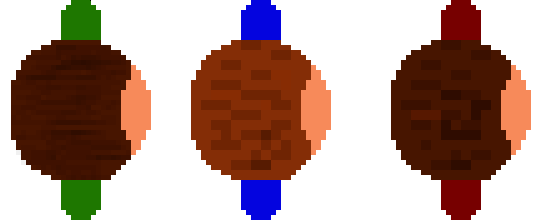 The new ones are more variated and better drawn: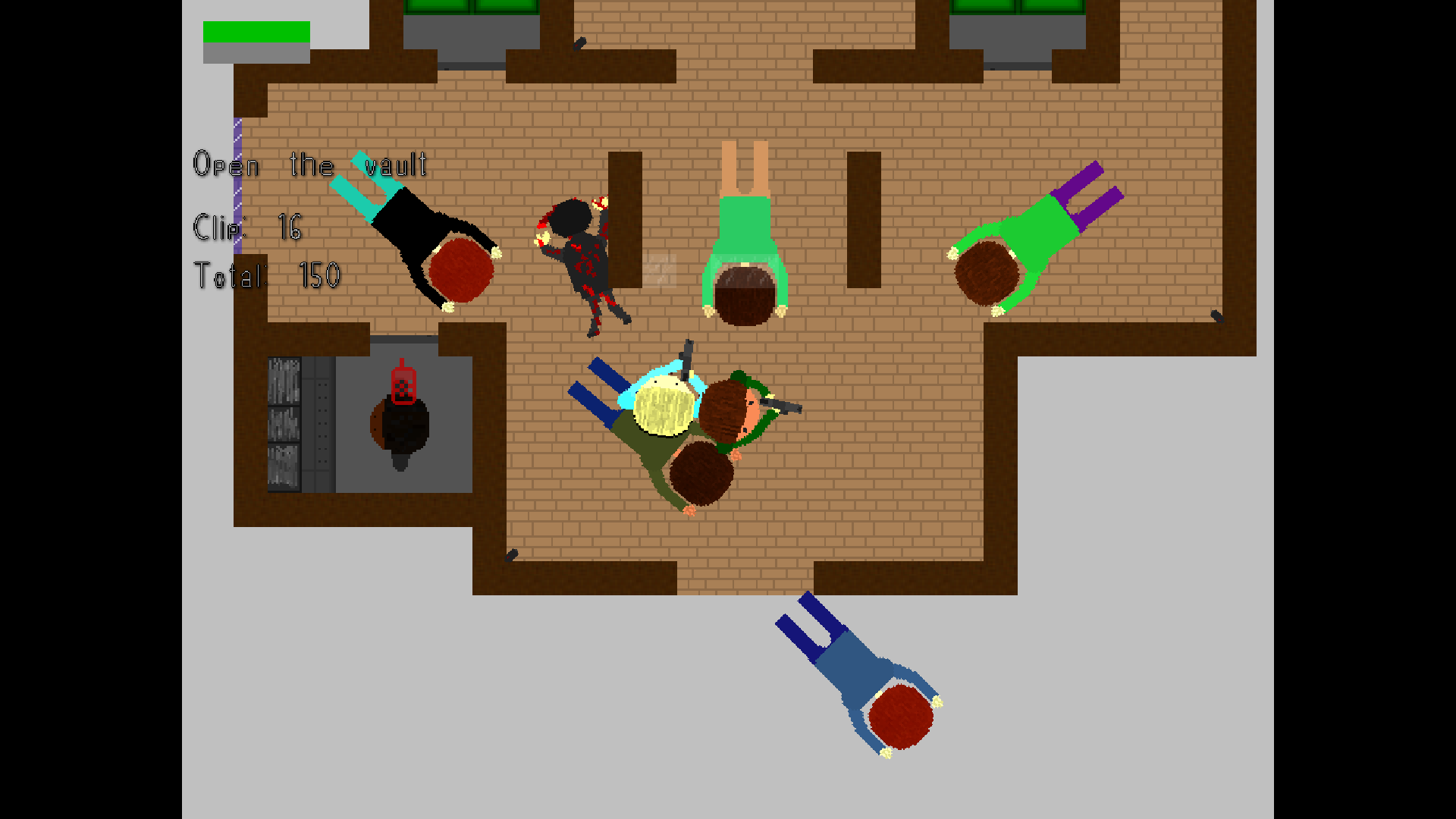 AI Improvement
I have changed the AI a lot recently.
The guards are now much smarter, i.e; when they reload, they try to find cover, they also back off a bit when the player comes too close to them (There is no particular use for that function yet, although I will most likely add hand-to-hand combat later).
The AI on cashiers and other still-standing people is also a bit better. When you get near one, they turn to you until you walk away. This is not a big improvement but still enough to make them less of 'Mindless statues'. This sometimes applies to Ulf and Edvardo as well.