Here's a new update about Gearscape!
As always, a big thanks to all the beta testers! Here's some world stats:
102 players
71082 levels played
4732 levels completed
66350 total deaths
Wow, that's 650 deaths per player! Now that's what I call dedication! :D
Changelog
Gamepad/keyboard mode (just press "start" on your gamepad)
Better gamepad support on win and mac
Slightly late jump now is allowed when jumping off a ledge
Leaderboards data caching for faster visualisation
14 of 20 Acid levels are now available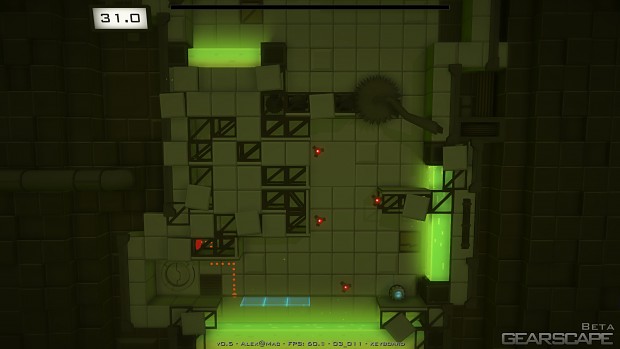 Closed beta keys available (and free!)
Don't forget, if you want to try the game for free and help us refine the levels, just create yourself an account in the forums and then send us an email at beta@subvertgames.com including your forum username and we'll send you how to download the game.