Hey everybody, another little update about Gearscape!
This time we targeted the "Dark Chambers" and redesigned many levels after listening to beta tester's feedback: the levels are now easier and should be bug free :)
Then, we also introduced a "ghost player" in the "Training Chambers" to aid newbies to quickly understand the game controls and jump mechanics.
Closed beta keys available (and free!)
Don't forget, if you want to try the game for free and help us refine the levels, just create yourself an account in the forums and then send us an email at beta@subvertgames.com including your forum username and we'll send you how to download the game.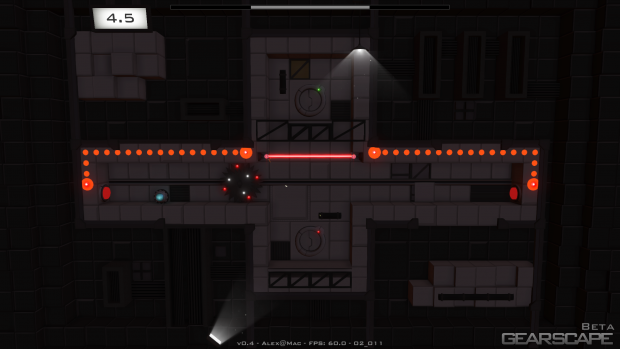 Full changelog
Added "ghost player" in all the tutorial levels.
redesign of dark chamber levels
Reduced time before starting a jump
Better performance on older computers
Fixed problems in the leaderboards
Better in-game buttons sensitivity


Thanks all for the support, see you on the forums.