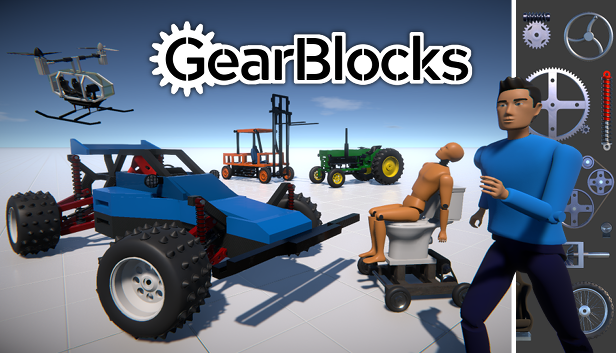 Hey everyone, the GearBlocks Steam store page is now live, with the latest demo available to download with Workshop integration and more. Check it out, and don't forget to add the game to your wishlist!
I think from now on up until Early Access release, I'll just keep updating the demo on Steam, rather than posting more builds here on IndieDB (unless there's a particular demand for it, let me know!)
---

After you've downloaded the demo on Steam, come and join the community on the GearBlocks Discord.
---
The latest demo removes support for the legacy save format, so saves from demo builds older than 0.5.7362 will no longer load.
NOTE: To load your old saved games / constructions in the new Steam demo, first make sure you load them in the previous demo version (0.5.7362) and save them back out to convert them to the new save format.
The gear physics have been improved so they are now set to have more reasonable masses (i.e. much lighter than before). Also some have additional axle attachment points, which allows for greater flexibility with what you can do with the gears.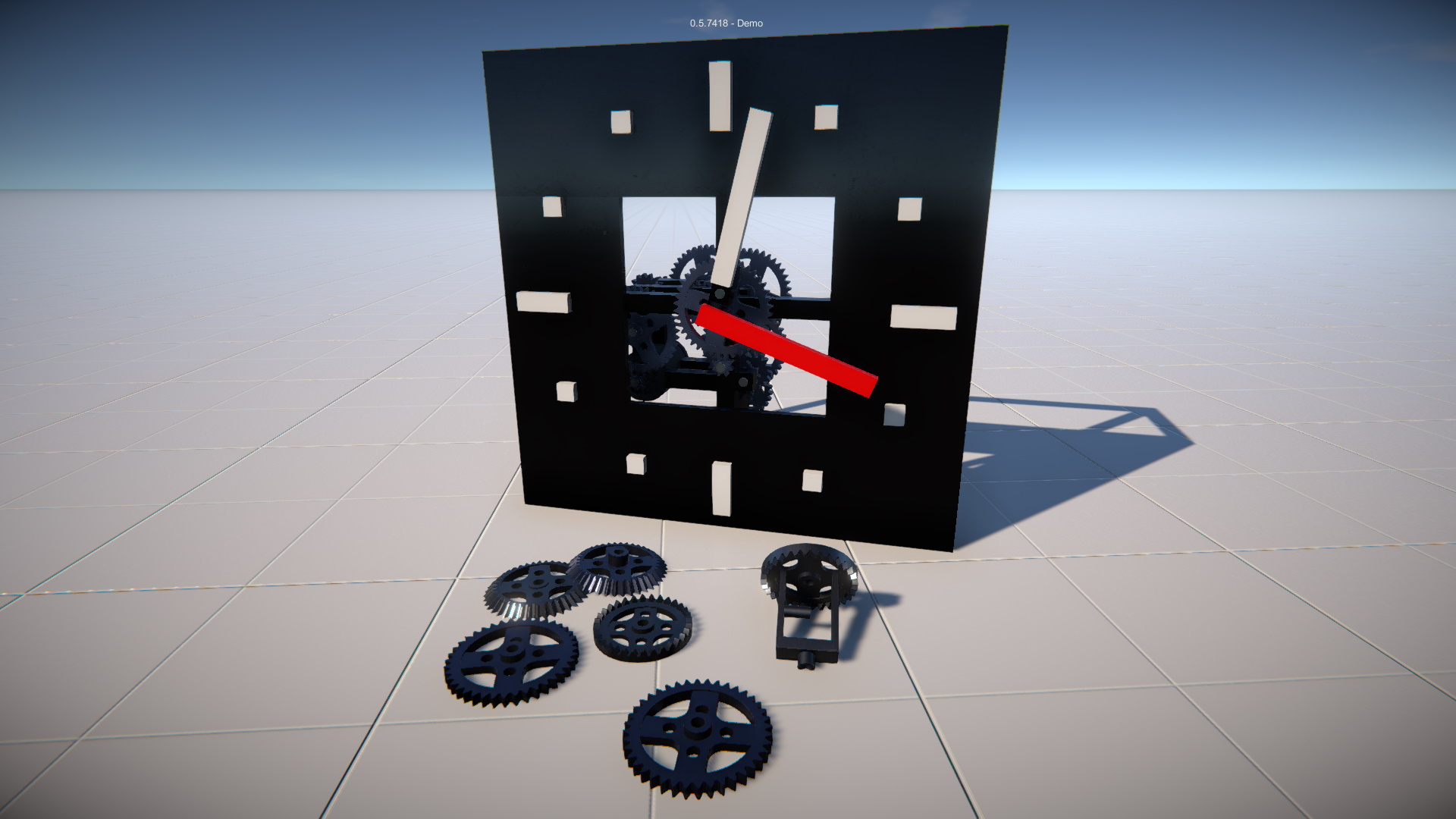 Here's an example, the red hand of this stopwatch (indicating seconds) is rigidly attached to an axle "passing through" the central gear via a rotary bearing, while the white hand (showing minutes) is attached to another short axle rigidly attached to one of the gear's new attachment points.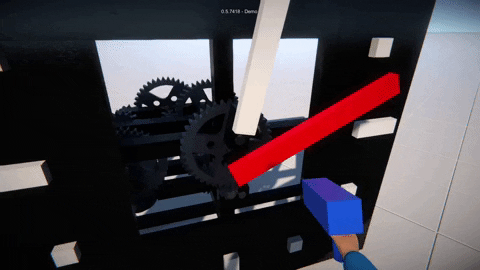 Other possibilities with these extra attachments include using the gear as a crank, attaching a structure such as a rotating platform to the gear, or even attaching other gears to the gear!
As I mentioned earlier, I've also implemented basic Steam Workshop support in the demo. This allows for sharing saved constructions from within the game (soon I'll be extending this to sharing saved games too) and you can browse the Workshop from within the game.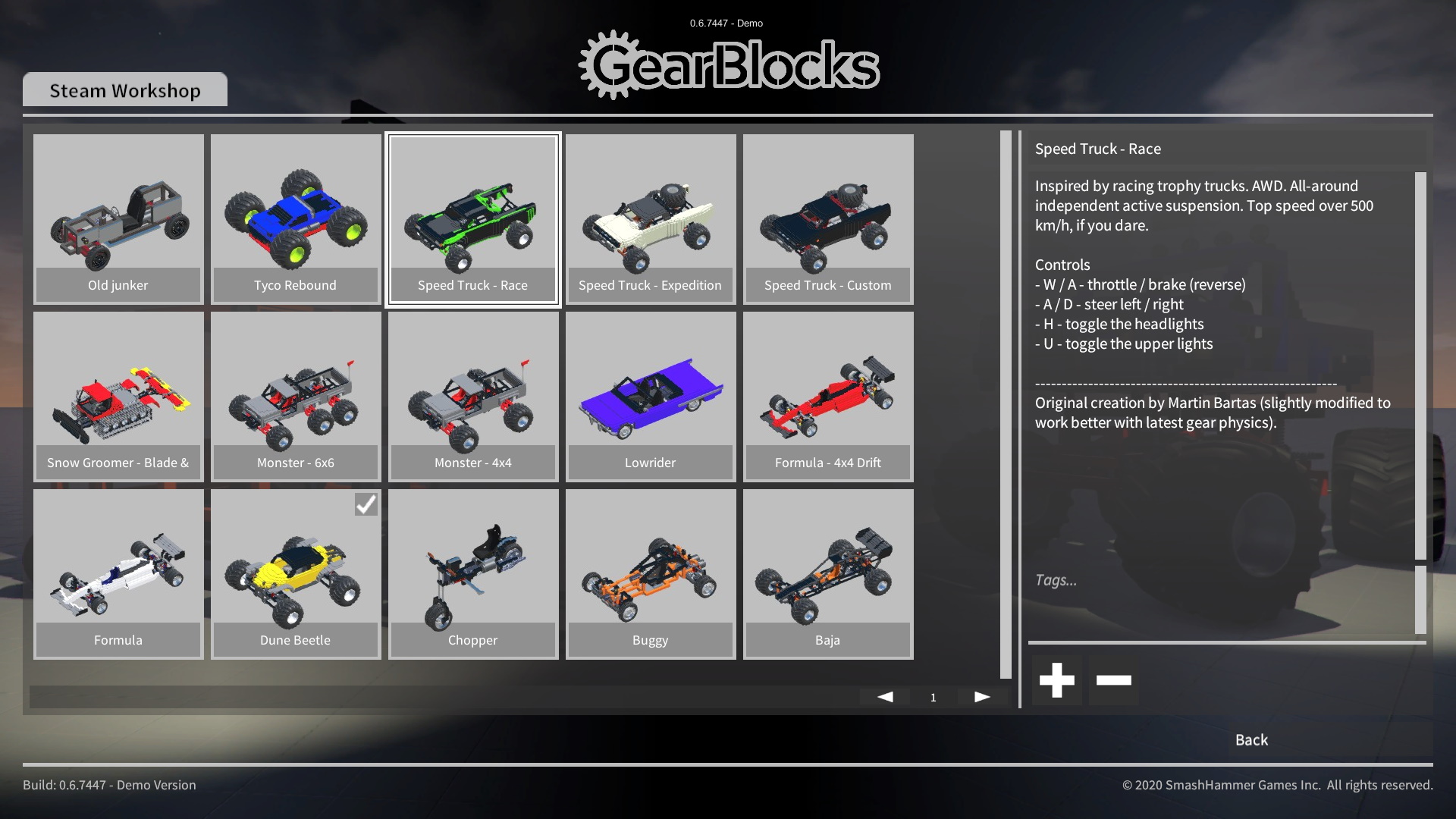 Finally, another quick change was to make the seat fabrics be paintable, to add a bit more variety to the seats!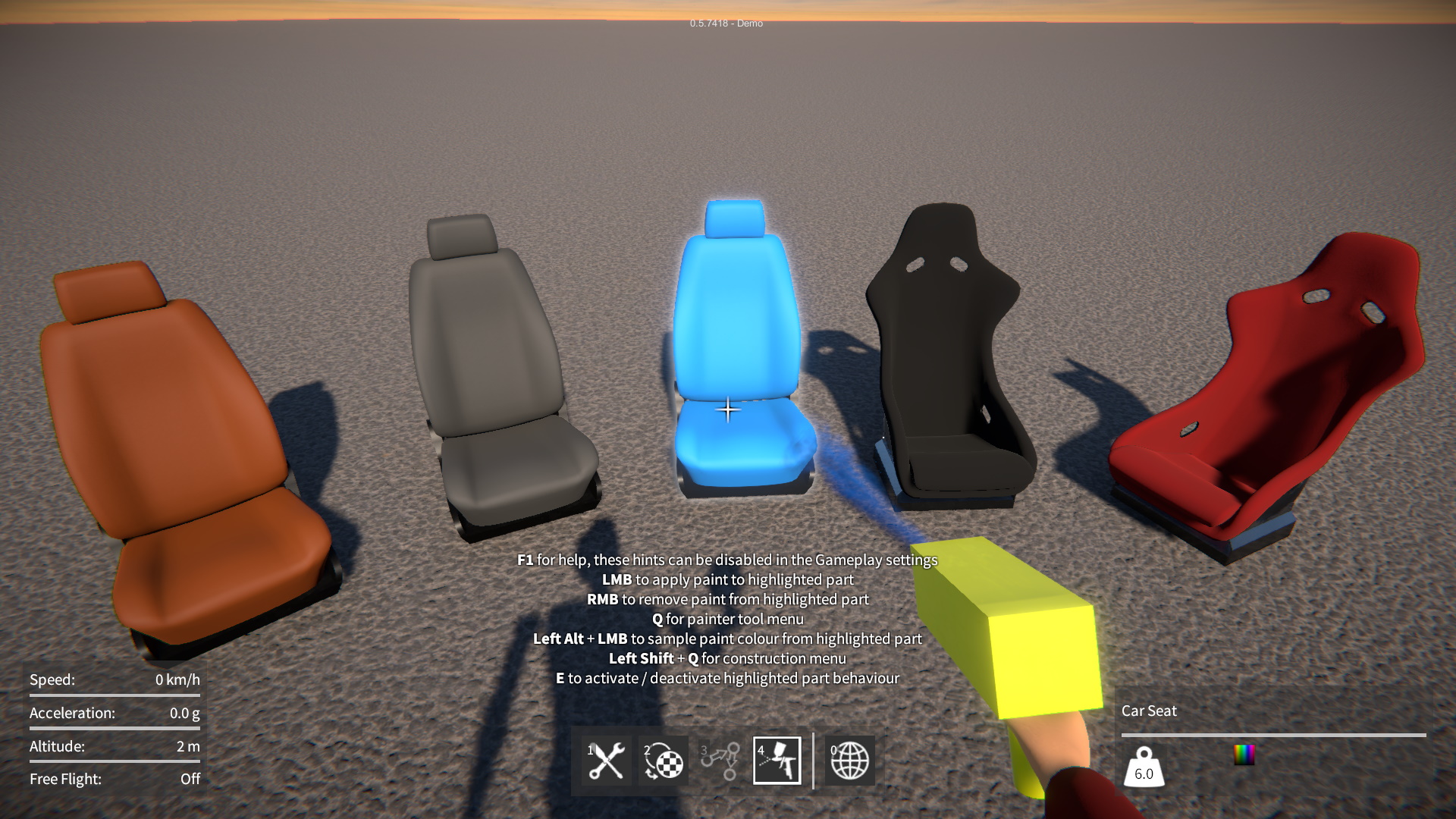 ---
For more info and to follow the development progress, check out the GearBlocks website, and my dev blog right here on IndieDB.
More links:-