Nameless: The Hackers, an indie RPG / Visual Novel game developed by BoxCat LLC, will be debuting at GDCPlay 2013 in San Francisco, CA!
Please come check out our booth if you have the opportunity to do so! We would love to hear from all of you!
Also, our promotional banner has been sighted on the front-page of the official website for GDC 2013 (GDConf.com)!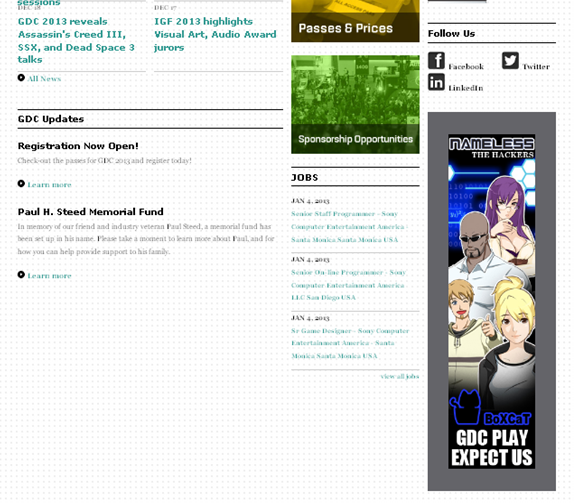 Nameless: The Hackers is the first debut game from BoxCat LLC, a bootstrap start-up located in the Los Angeles area. For more information, please contact steve [at] box-cat.com .