So I'm here at GDC '08 with Ryan (ModDB's editor) and I thought I'd share my thoughts, my take on the event, game development, and all the stuff I'm seeing for the first time. If it is game development goodness you're after you'll have to check back later, as that's Ryan's gig (he is the note taker b*tch). I'm happy to sit in on presentations, thankful that I'm not the one dealing with the complexities of game development - which makes about as much sense to me as a rubix cube does to a color blind person.
So why the title shorts, skirts and shirts? That's a damn good question and one I had an answer to during my Tuesday night "drink the beer campaign" but lost thanks to common sense kicking back in. Besides if I'm going to be told the 40 spelling and grammatical errors I make I figure I don't need a "piss-poor sense of humor" complaint tacked onto that list.
Anyhow, onwards to the interesting stuff which is my thoughts on GDC: what you learn, why people are here, how stuff works and all that. First, a dislaimer about me - I'm not a game dev, my background is purely creating and running Mod DB so hopefully I can approach this article from a different angle than every other damn game site pretending they know and care about the game development process because I'll admit I care but don't know a great deal about what modders, indies and studios go through to get a title out on shelves. Bear with me because this is basically a brain dump in text which makes about as much sense as Christmas decorations coming out in September.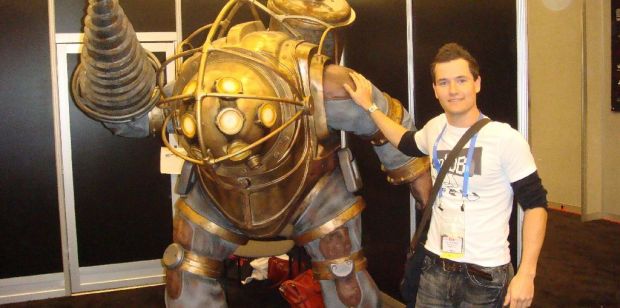 GDC is a recruiting ground for game companies. You could throw a ball 5 feet in any direction and find 5 people looking for talent to join their company. If you can talk the talk, GDC will get your foot in the door with some company provided you can back that up with a strong resume and examples of stuff you have made (i.e. mods). This event is all about the creators vs. just the players, it is impossible not to run into guys here from game companies you admire and all will share their story about how they broke into the industry with you. If its a job you want add GDC to your calendar.
GDC is about lucky breaks and consequent success stories. How did bioshock end up with such a compelling storyline. How did everyday shooter, N+ and other indie titles make it onto the XBOX Live Arcade and Sony Playstation Network digital distrubition systems. How did university mod and indie game projects become IGF finalists and a "virtual resume" for their creators who landed their dream job after the right person played their creation? The common theme is damn hard work, creativity and getting lucky. Persevere and you will prevail.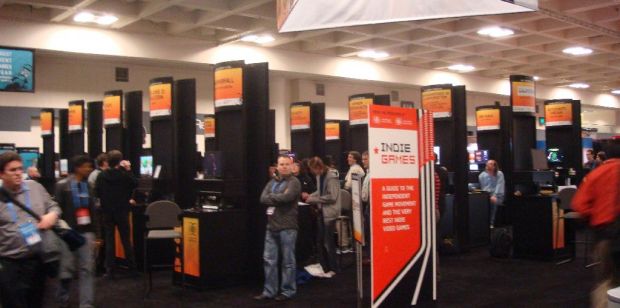 GDC is about parties, shmoozing and meeting people. The best people to party with are hot grrrrls and well hot girls. BUT - Beyond this the people you want to know are those who do something similar to what you do and are interested in what you do. Finding people who share your passion is rare, I'm betting 99% of you have parents who wonder what the hell it is you are doing when you mention your mod. At GDC you are surrounded by like minded individuals who want to know what it is your doing (either that or they'll sit there and tell you what they are doing). Either way conversations flow freely here whether you want to talk (or are talked to) or not.
GDC is about the world beyond modding. Holy crap there is a world beyond modding... yeah really. Why do you mod? For experience, fun and to get a job is the dream of most members on this site, and GDC shows you this end game. Heaps of people here got their start in the world of modding, and it is refreshing to know and see that vs. just being told (unless your getting told by me). The path you have set yourself upon may seem long and hard, so its good to know there is a light at the end of the tunnel and see so many people who passed the path they set themselves.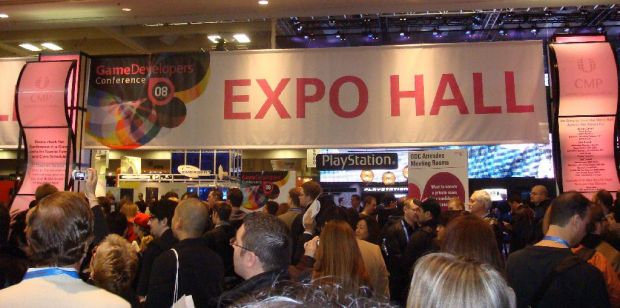 Well that's all I've got for you, it would have been done earlier had I not fallen asleep on my laptop. The theme of this years GDC seems to be f**k yeah; after all, 2007 rocked with gamers getting flooded with kick ass titles. Let hope this trend continues. That's all for now, see you whenever folks.