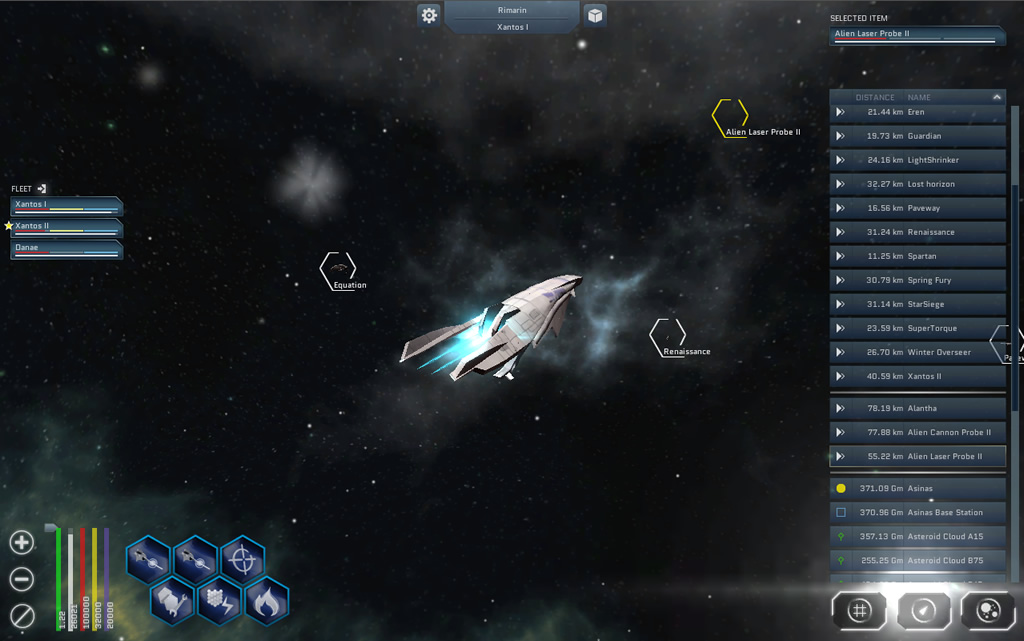 Gates of Horizon development has reached an important step: we are starting to run internal tests on the game server, and after this summer a private Alpha will be released.
Subscribe now
If you want to gain priority access to the Alpha preview, you can now subscribe from Gatesofhorizon.com and reserve your early access to the waitlist.
In the next days we will start to promote the waitlist opening on other websites: don't miss this opportunity. As alpha participant, you will be able to suggest new features and game improvements. Your help is essential!

About Gates of Horizon
Want to know more about Gates of Horizon?
It's a sci-fi strategic MMORPG: you will be the leader of a space corporation, commanding multiple agents and ships while exploring the universe.
You will be able to fight against aliens and smugglers, choosing between three different factions: the Galactic Republic, the Enlightened Federation and the New Orbital Empire. There's no limit to your possibilities: fight against other players, mine resources, build your equipment, trade with merchants between different systems and train your agents to gain access to powerful spaceships.
The game will be available on all major mobile and desktop platforms: Windows, Mac, Linux, iOS, Android.
If you still haven't seen our teaser video, check it out!