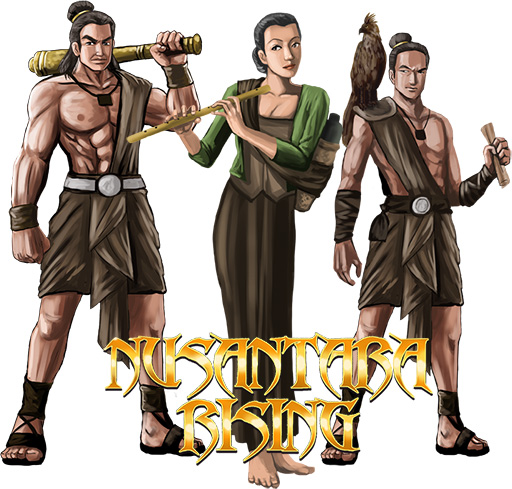 Been a while since our last update, here I come with another informations on units in Nusantara Rising. The most left one is called "Gardapati", (a sanskrit words, the meaning is similar to "Daredevil", or "Kamikaze") an advanced combat units that has decent attack power as well as big fortitude. Gardapati can be trained at Pendopo.
The most right one is called, "Telik Sandi". Non Combat units, specializing in scouting other villages. Very agile and the fastest unit in the game.
In the middle one is called Ghataka. She is a Non Combat Units, supportive units that can heal wounded troops. Oh her back, she's carrying Jamu, a traditional medicine of Indonesia, which already exist since 8th century, up until today though it's started to become rare
Jamu sellers are usually called "Jamu Gendong", and Ghataka concept are inspired by them.
That's all for now, thank you for reading. Our next news I'll probably explain more regarding buildings, and how village building works in Nusantara Rising.