Ganymede Gate is a modern roguelike where you must find out what happened on a terran base in the eponymous jovian moon.
This week additions are:
Better visibility algorithm for better occlusion of enemies (needs a few adjustements tho).
Weapon mods, affecting each weapon's stats.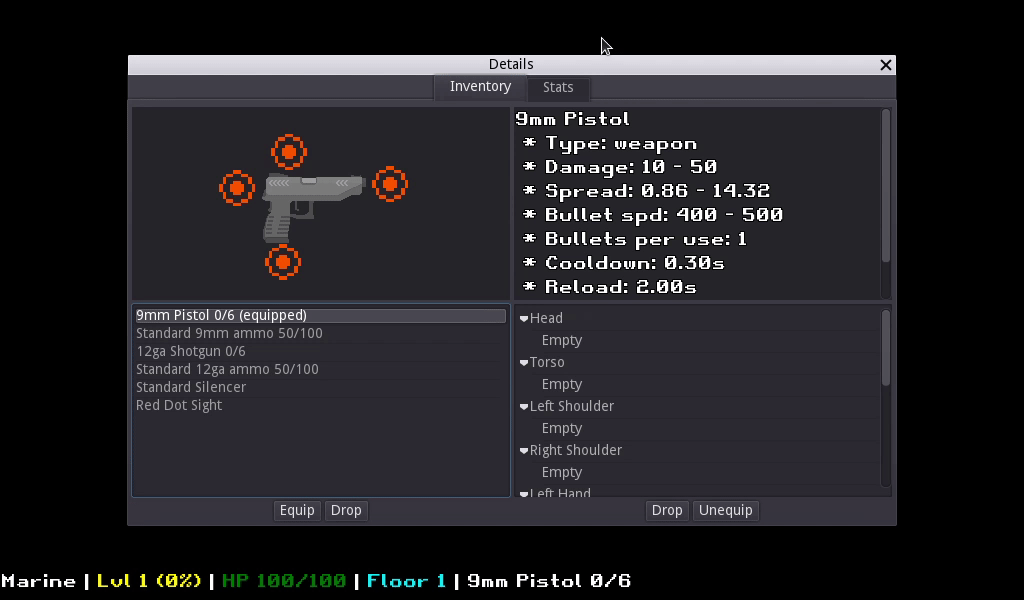 Weapon info in the inventory, to clearly see the effects of modifications.
Weapon ammunition indicator in the main screen.
Random demonic spawns (although it just spawns usual enemy marines for now).
Changed a bit the zoom to make it easier to see enemies ahead.
Next week target additions are:
Minimap
Better visibility calc
Sound dynamics (trying to get weapons warn enemies)
Some of the artistic process to weapon and item creation has been playing with constraints, but not living by them: Trying to get what i want to achieve closes using ascii (in this case, using the excellent REXPaint) and then getting that asset and editing on Gimp to make it more attractive or less chunky. This achieves and ascii-ish effect on the weapons, which i find nice.