"Once upon a time, in the land of Hya'ma
A Soulless beast, High Lord of the night
Waiting patiently into Darkness for the fight
To unleash his swarm for the glory of Yne'ska
"Chronicles of Omnia
The master of nightmares reveals himself!
Like every major villain, Gangreyn has his theme. A big thank you to our dear friend Ganaé who worked on this musical masterpiece.
Lord of Hya'ma, Gangreyn is an incarnated nightmare, born from the Darkness. He delights seeding fears into living beings, feeding himself from their deepest anxieties in order to grow the number of his brothers and spread his influence across the Boreal Veil.
Obsessed by a consuming love for his mother, Yne'ska the Lady in Black, Gangreyn is in perpetual seek for recognition. He forced himself to invade theworld of Humans in order to establish the supremacy of his kind in all Omnia.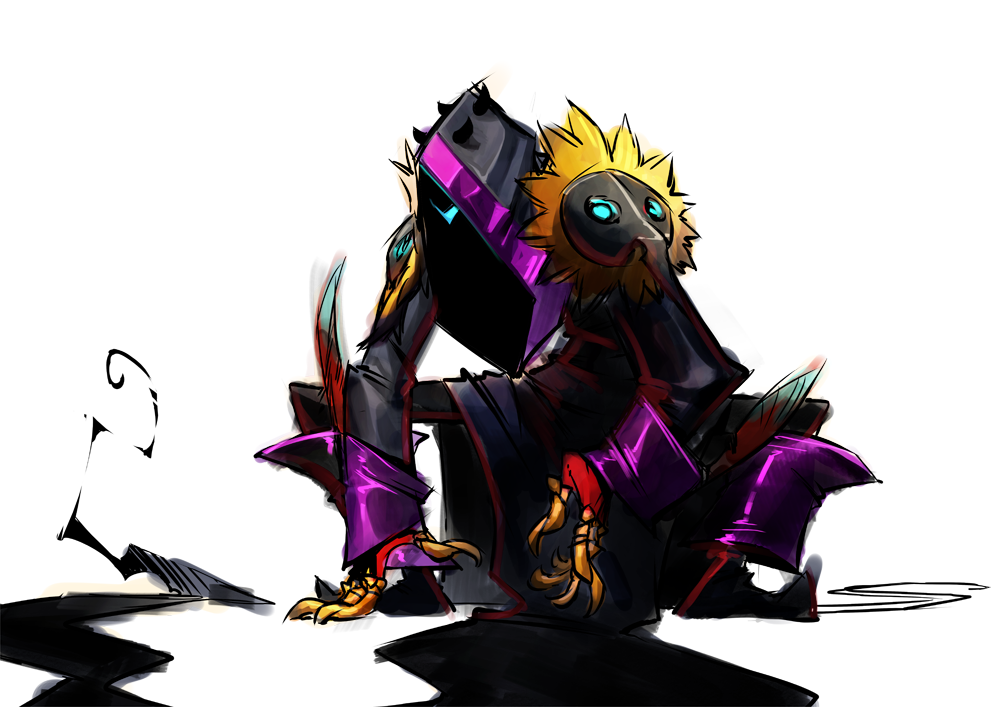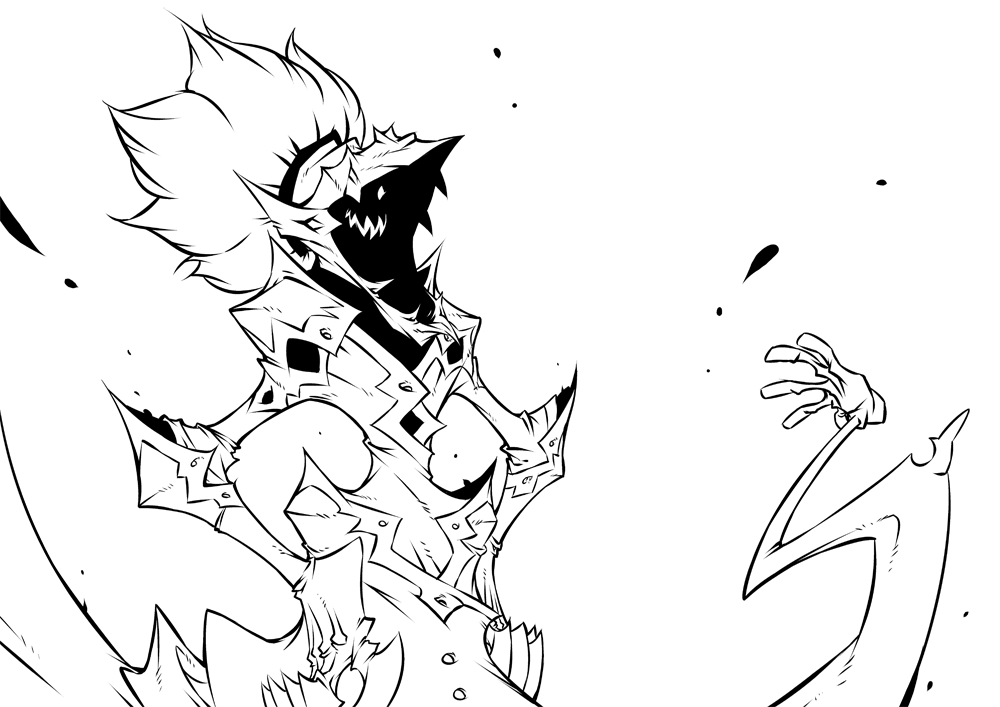 Our first concept (that you can see above), was describing an armored faceless, like our dear Pankapu (he is his antagonist after all !). The main idea, which will remain in the final version, was that Gangreyn could materialize shadows with the power of his will.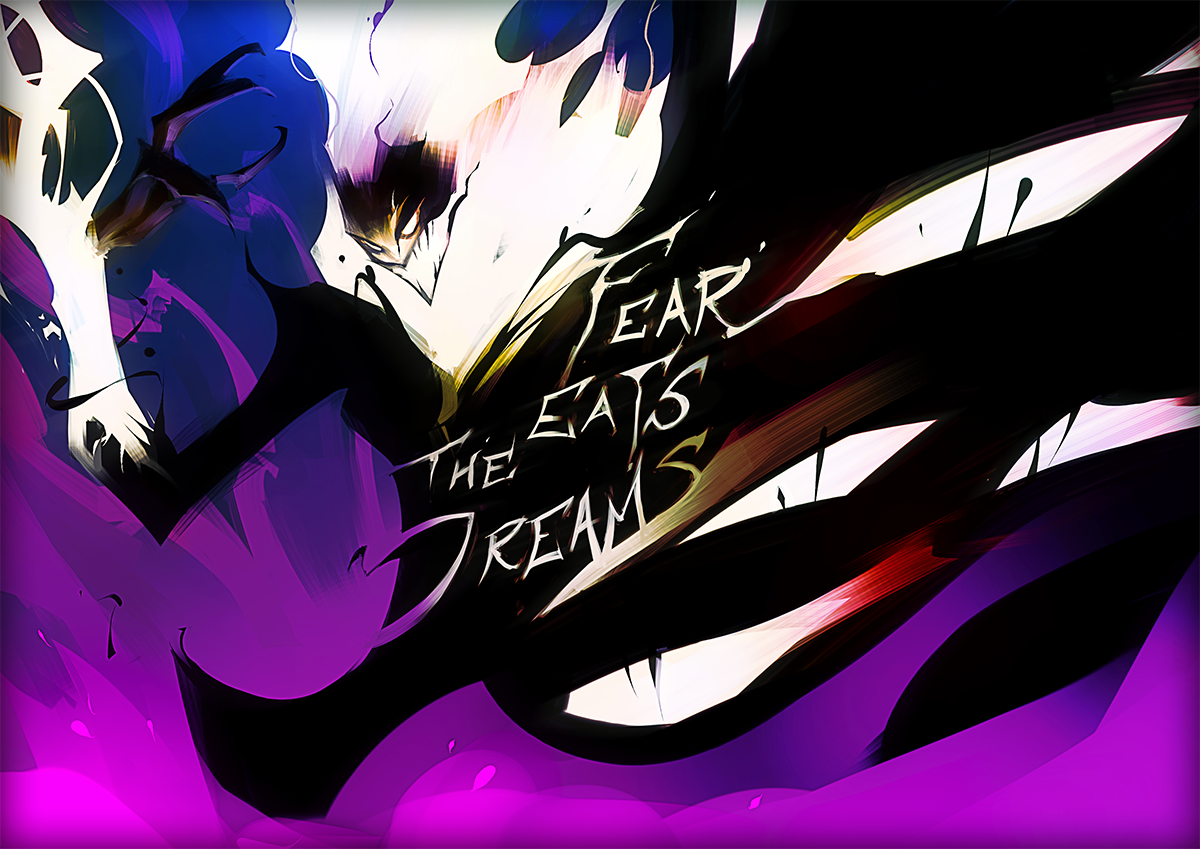 We wanted him as a sly and theatrical character. Such a jester who's in prey to hatred, he is even more dangerous than unpredictable and hide himself behind an insane smile.
At the end, Gangreyn is built around the opposition of chiaroscuro with vivid and disturbing tints. In fact he is an emotional changing being, twisted between two tendencies – this contrast highlights his tempestuous nature. Furthermore, his flames and Machiavellian smile gives prominence to the theatrical temper of this ultimate nemesis.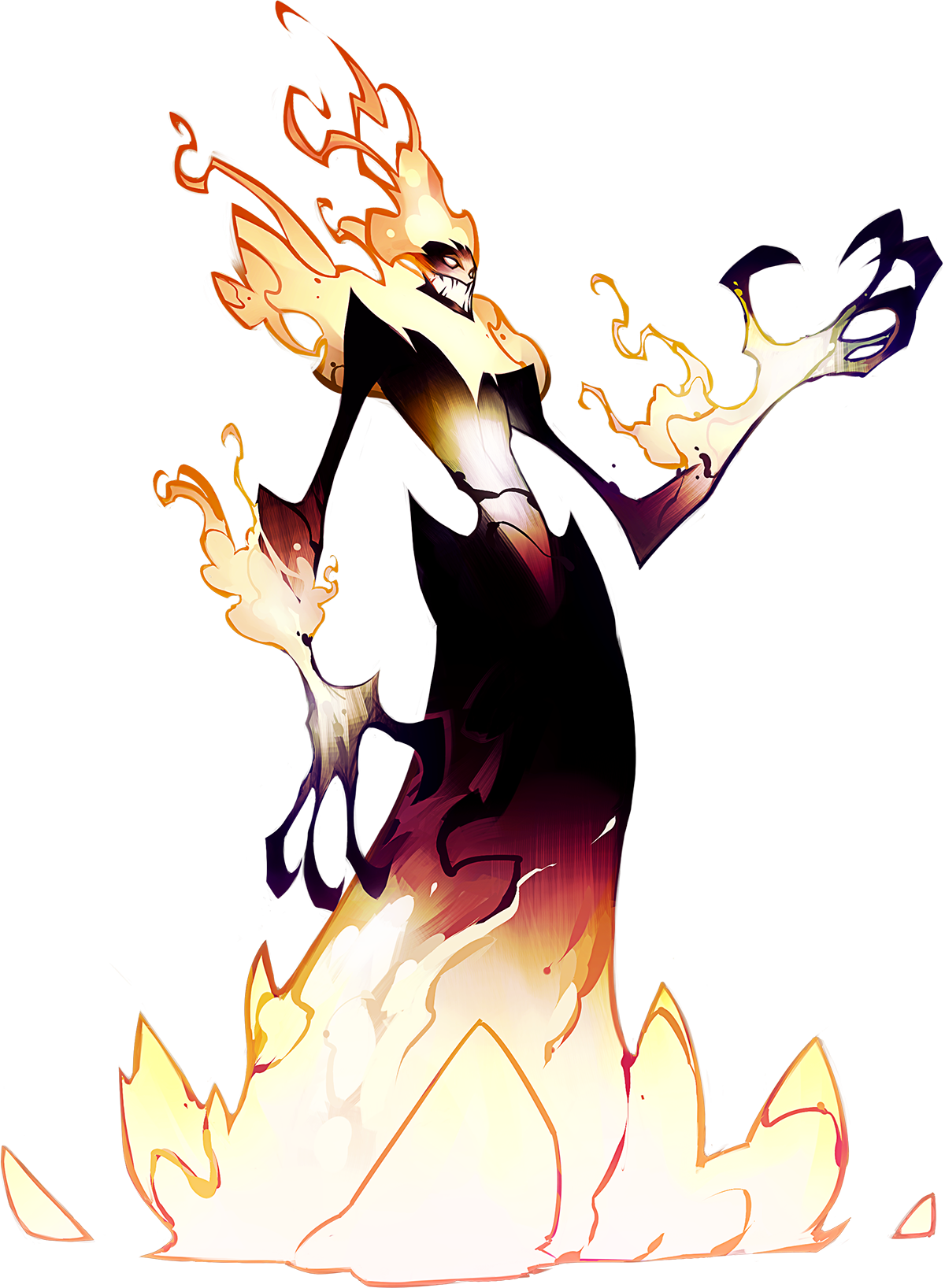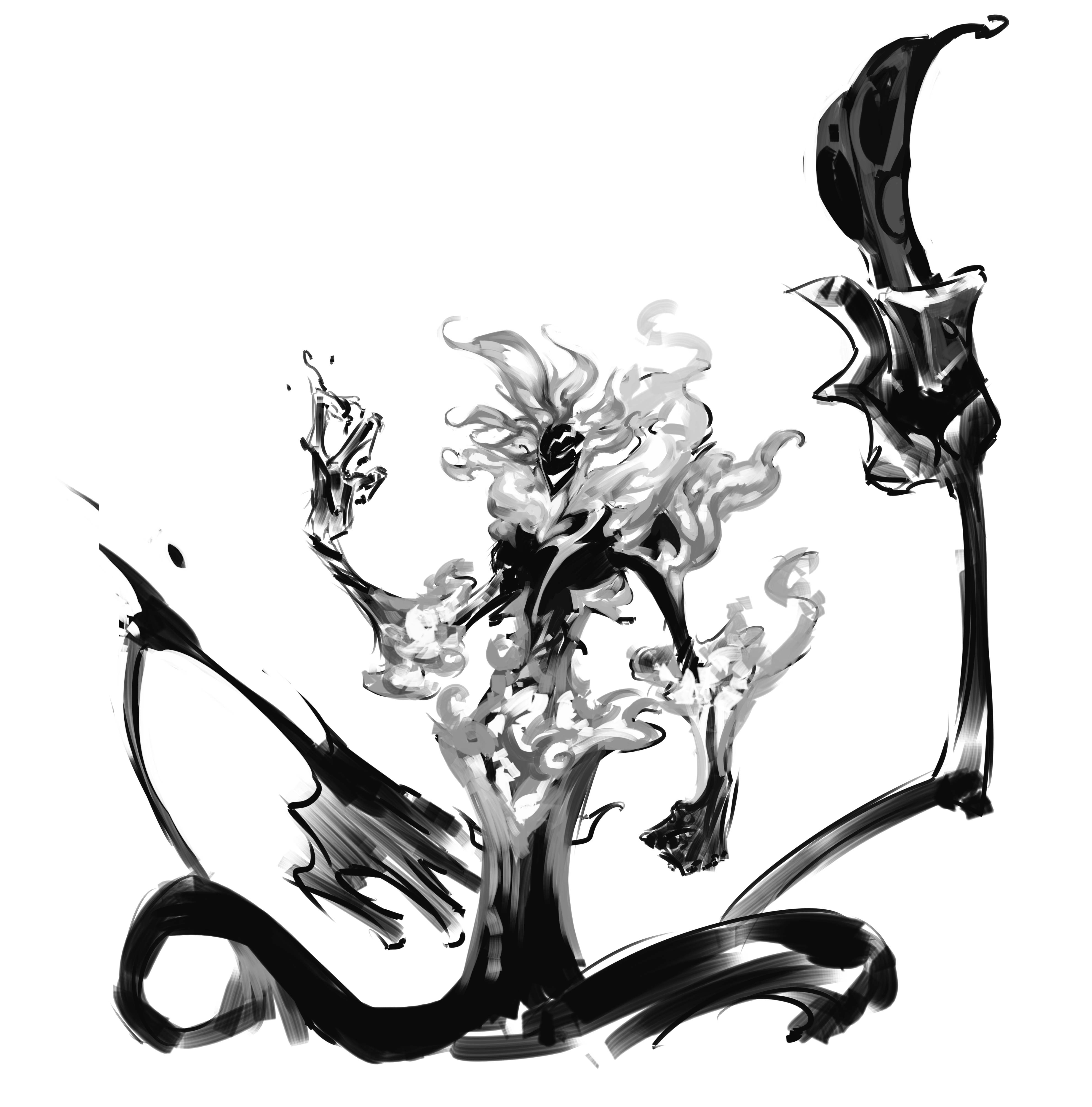 You are now familiarized with our Evil shadow that will devour your sweetest dreams until the last drop…
Stay tuned, and see you soon in the World of Dreams!