I used to work as a software engineer on Linux platforms for a decade and over the years I almost exclusively used it at home too...except for gaming. Sure, there were some native games available but I always felt the lack of quality games: a common solution was to try using WINE or some hackish way to get Windows games work on Linux but, even if sometimes successful, that was not a very reliable solution. Most of the times in order to play a WINE game you had to change some configuration in your system, type some arcane words on the command line and keep your finger crossed.
How am I supposed to play this game with my fingers crossed?!
To be honest I don't think Linux is for everybody. Many people doesn't really care about the philosophy behind it and there's nothing wrong with that. I don't think Windows or Mac users will change their habits and move to Linux for gaming but a lot of good things are coming if you're already a penguin lover.
Something is changing for the good and there are already stores selling native games for Linux or planning to do it in a near future (Steam, Desura, Ubuntu Software Centre and many others) and lots of independent developers are already selling games on their own.
Blackreef penguins?
No, sadly there's no penguins planned for inclusion in the Blackreef world...but look at this screenshot!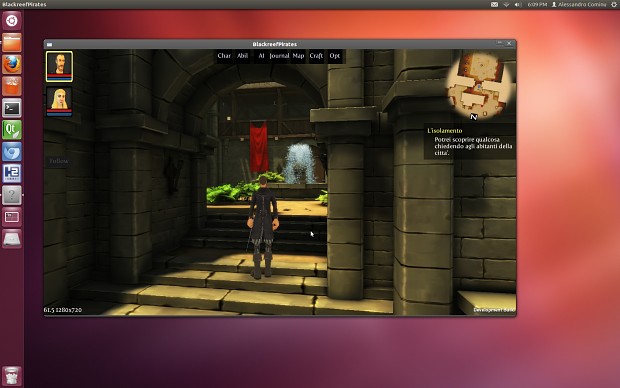 Yes! Yes! Yes! I've waited for a long time for this...Thanks to the new Linux exporter in Unity 4 (still in beta) now we can officially announce that Blackreef Pirates it's finally running as a first class citizen on Linux platform! Everything is working as expected, it's fast, stable and even the XBox 360 controller is working out of the box.
Ok, ok...enough for today, let's go back to coding :)