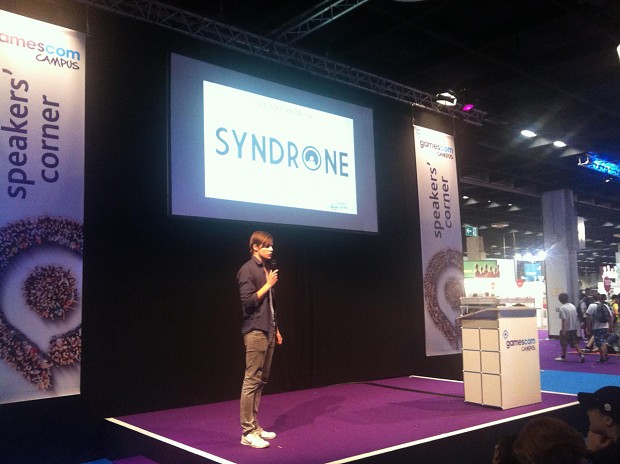 Our composer friends from Syndrone joined us for a presentation at gamescom's speaker's corner, where we gave players a first glimpse of the story of Minion. In addition, we've introduced the main theme to the public for the first time. We've gotten some very positive feedback on our grotesque humour in the game as well as the music, so we now also want to share it with you.
Alex, one of the theme's composers from Syndrone, explains the concept behind the main theme:

Recording session in Berlin
Now that the main theme is ready, we have started working on the game interface. Obviously, the first impression that any player will have in the game is the menu system. In conjunction with the music, the main menu is not just a pure interface for us. We also wanted to give players a rough idea of what the game is about. So we are showing Braxia taking a nap at a campfire, which will indicate the savepoints later in the game. At the same time, Minion sneaks around the sleeping Braxia, acting clumsy and interacting with stuff to hide behind. In addition to drawing players into the game world, the action taking place on the menu screen also keeps the audiophile players interested who just want to stay for a while and listen to the main theme.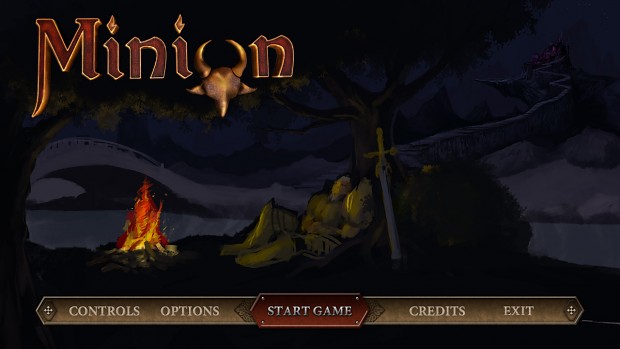 So what's up next? After receiving very positive feedback so far, we want to make this more than just a student project. At the moment, we're using our last month at university to improve on our gameplay demo, which will have its next public appearance on September 27th at a show in Düsseldorf. We're currently redesigning Lord Braxia, one of our lead characters in the game and are bringing him as well as Minion into the prototype. Furthermore, we're improving on the visuals by adding an outdoor area to our demo, showcasing that Minion will not just be about dungeon crawling.
Of course, there's the question of financing. Trying to fund an indie studio in Germany, we're facing a very reluctant investment climate when it comes to games. Furthermore, Kickstarter is pretty much limited to US-based projects at the moment, which makes crowdfunding hard. We're searching for opportunities right now and your feedback is very welcome! We'll keep you updated about our next steps in production and are happy to hear your opinions.