Hi Galactic Survivalists!

Gamescom Recap
Gamescom 2016 was a total blast! Thanks to our friends at Lenovo and ESL, we could showcase Empyrion on the big stage of the Lenovo booth. We had several show matches on stage where the devs played together with people from the public. It was an amazing experience for us and very motivating to see your enthusiasm for the game! Thanks to everyone who came to the booth and shared their thoughts and ideas with us.

For all the "Show us photos!" requests that are piling up in our inboxes, we have prepared a short Gamescom trailer and an photo album for you.

Video:
Photo album:
Imgur.com

A big thank you to Lenovo Gamestate for making this happen and thanks a lot to everyone out there playing and helping to improve Empyrion. Nothing of this would have been possible without your continuing support of the game and the team. We are lucky to have such an amazing community!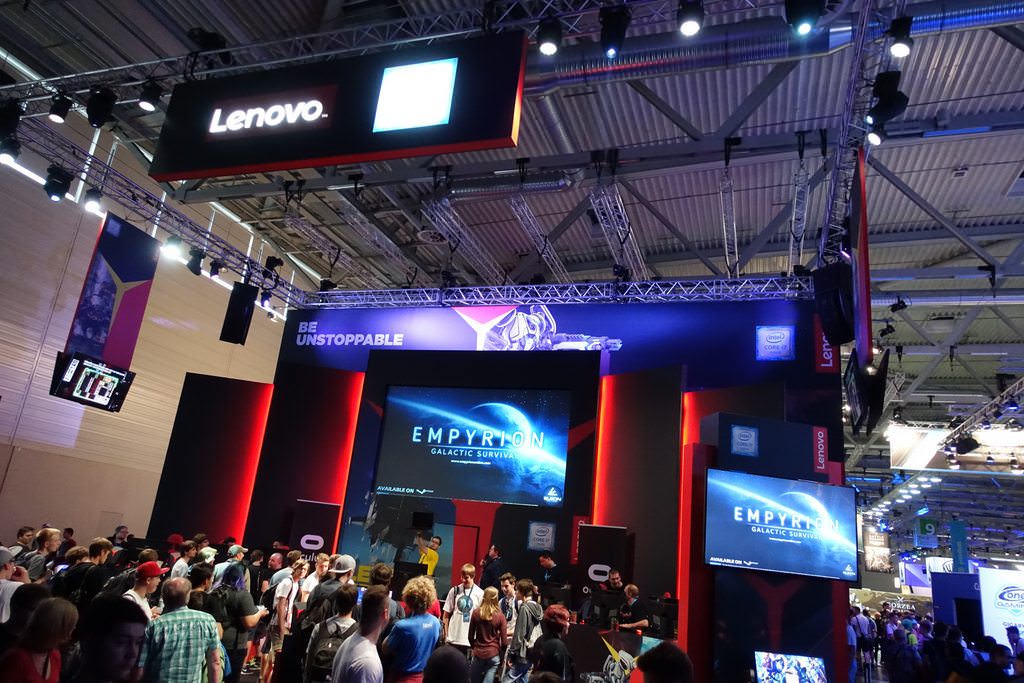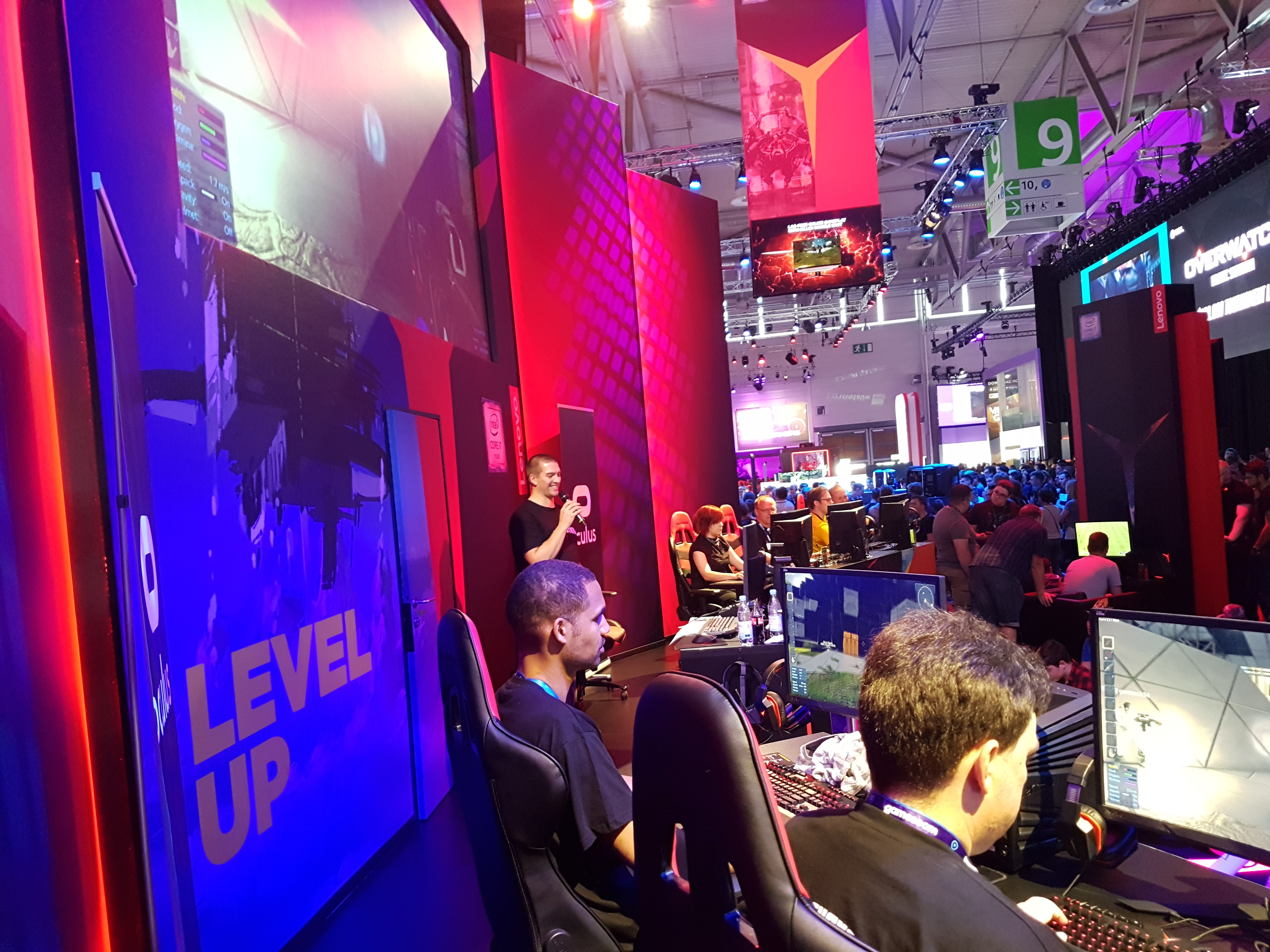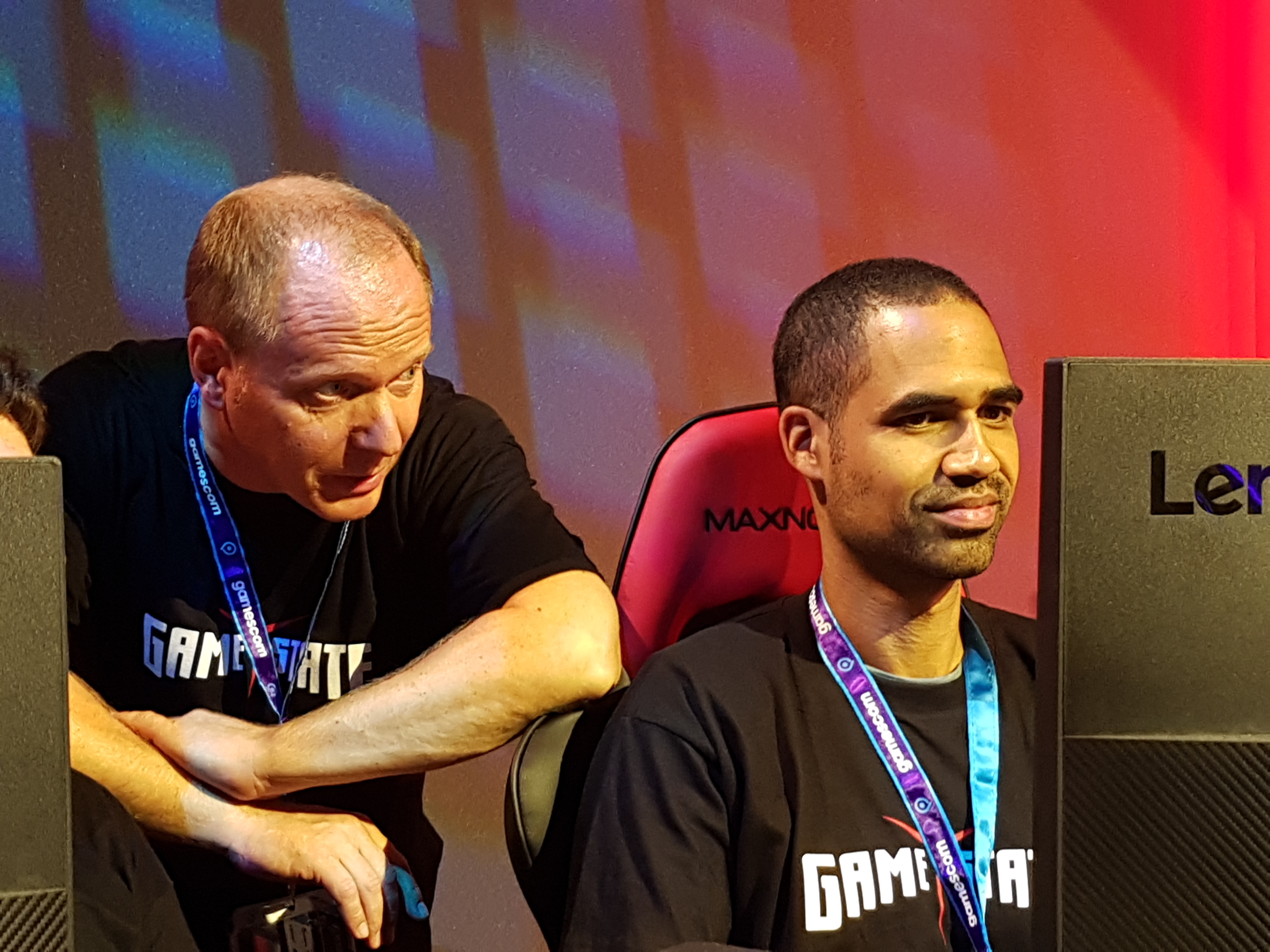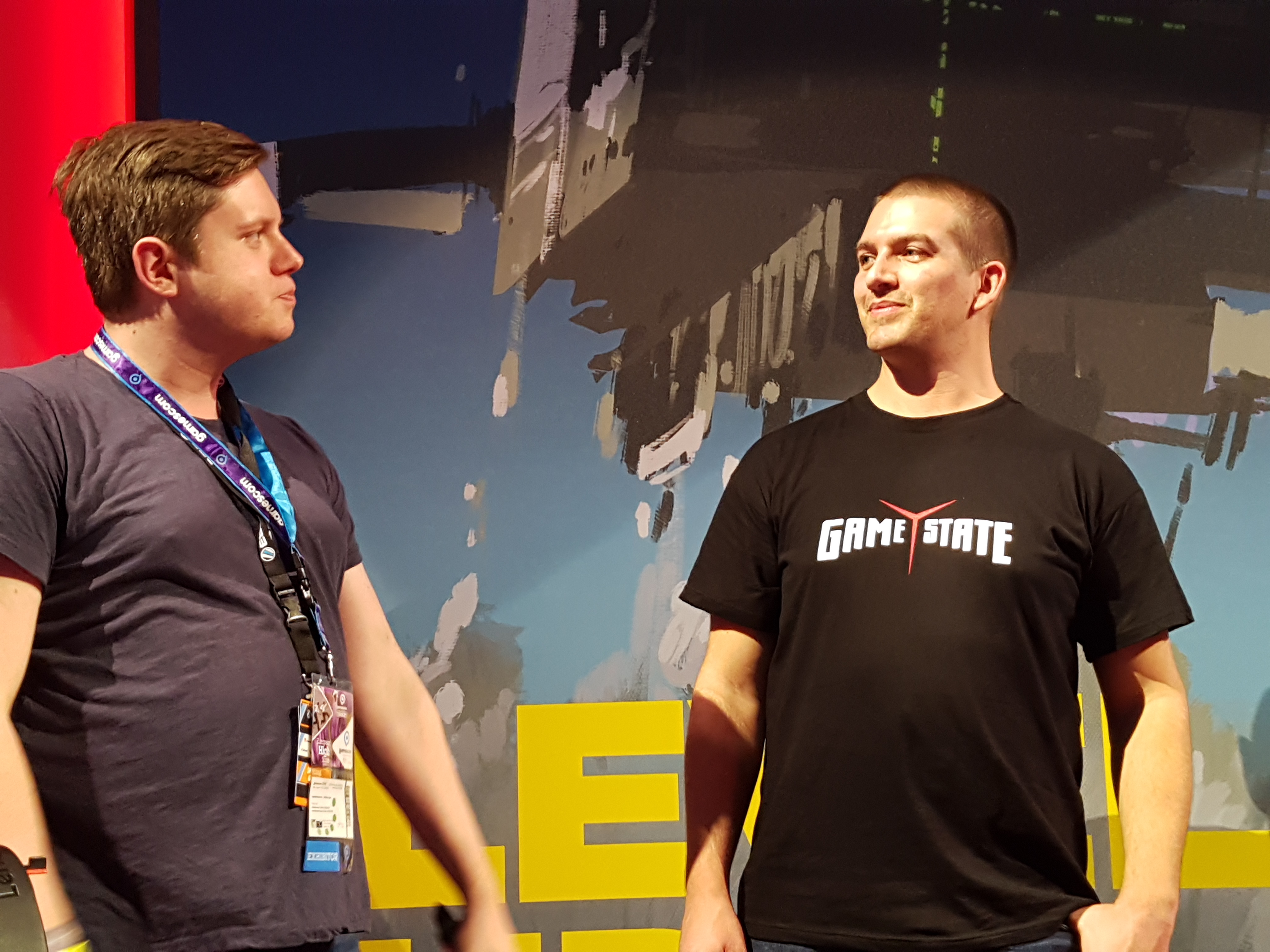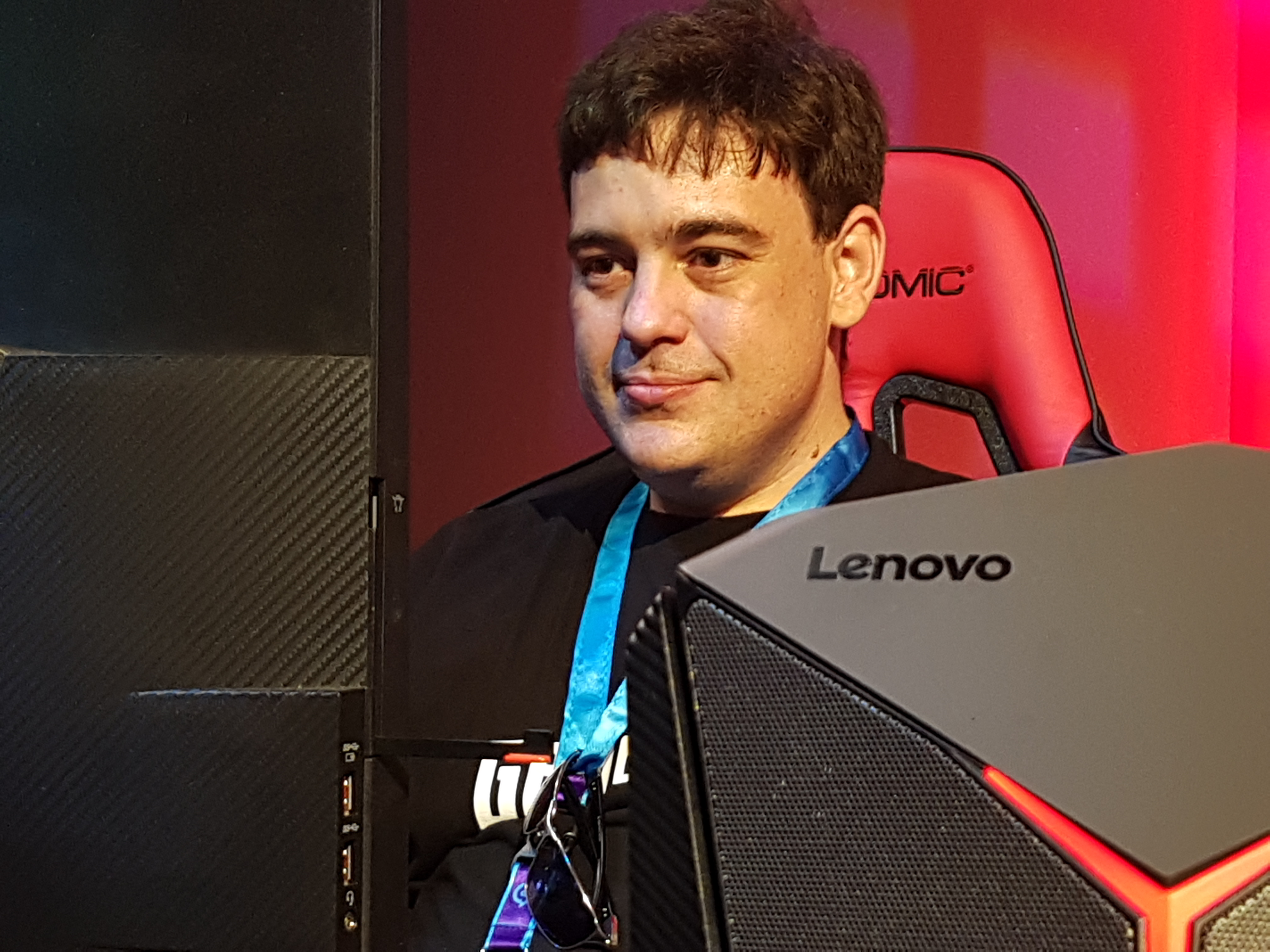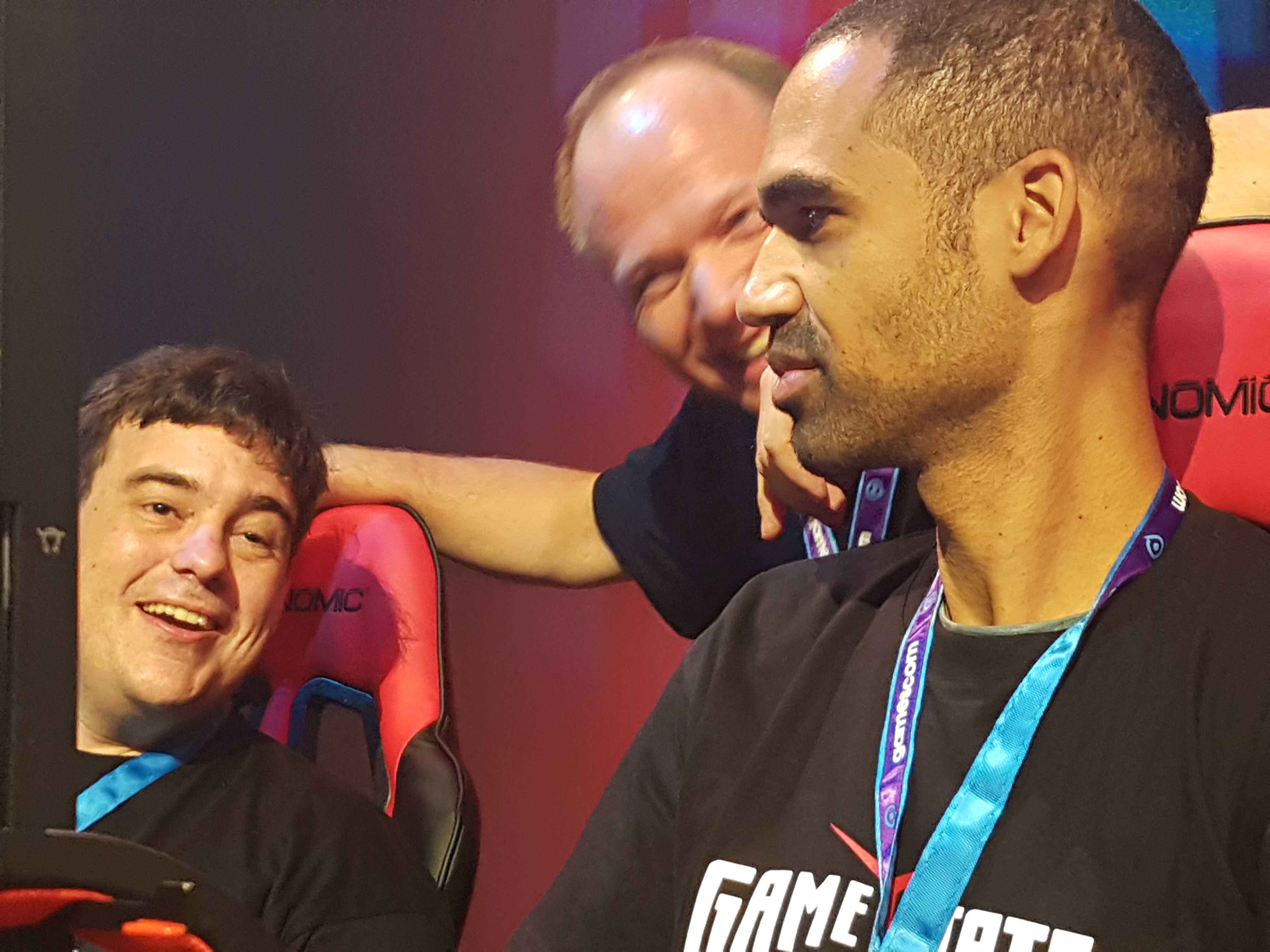 Upcoming Features and Survey
A lot of our players have asked for a roadmap and want to know how the development of "Empyrion - Galactic Survival" will proceed in the coming months. What is on the agenda? Which features will be added? Which changes and additions are planned?

Development is a dynamic process for an Indie game, especially in an Alpha stage. Many unforeseen things can happen. Features may need to get pushed back because they do not work out as expected, while other features may turn out to be quite easy to implement. As a consequence, a static roadmap would not be efficient at this point of the development cycle, and instead, we decided to give you a list of possible major and smaller features that could make it into the game. But instead of just listing these features up here, we decided to offer you a possibility to let us know what are YOUR most wanted features for Empyrion:

Survey.empyriongame.com

By completing this short survey, you will give us valuable feedback that will help us prioritize the different features. If you do not want to do the survey, we have listed all the features below in alphabetical order. Please note that the listed features are "only" those that will create new gameplay or will directly affect larger parts of the game. We did not add all the rebalancing, new blocks and convenience features we are about to add to the game!

Thanks in advance for taking the time completing the survey. We are looking forward to your feedback and comments!

MAJOR FEATURES
1. AI controlled vessels (made from building blocks) to fight against
2. Alternative energy sources (solar, wind, geothermal etc)
3. Automatization (conveyor system etc)
4. Character customization (choose character and change armor)
5. Dynamic weather system (rain, snow, storm etc)
6. Environmental hazards (cold, heat, radiation etc)
7. Larger planets
8. More solar systems
9. More player faction options (declare war, make alliances etc)
10. Mining / auto mining (with vessels/stations)
11. NPC faction standing gameplay (reputation system: e.g. war with race A, peace with race B)
12. Oxygenized (pressurized) rooms
13. Radar / fog of war, gradual detection system
14. Remove colliders on planets (pole colliders and green wall)
15. Shields for vessels and bases
16. Skills for players (XP will increase skill levels: e.g., shooting pistol will increase pistol skill)
17. Steam achievements and more player statistics (compare yourself with other players)
18. Techtree rework (unlock items by doing research and finding templates & artifacts)
19. Wheel-based vehicles

SMALLER FEATURES
1. Access rights per device / locks (e.g. set devices public or usable by allies, lock others)
2. Alien reclaim and repair their POIs
3. Better ship-vs-ship combat (weapons / damage)
4. Better repair options for vessels and bases (repair dock, auto repair, full repair to restore original blueprint)
5. Cruise speed for intra-solar travel (between planets of a solar system, basic steering; replacing jump)
6. Mass / volume for items with limits for cargo boxes and backpack
7. More building materials / textures
8. More diverse POIs to discover
9. More decorative blocks
10. More different animals and plants (more diverse fauna and flora)
11. More different NPCs and enemies
12. More basic block shapes
13. More missions / quests
14. NPC trading and trading stores
15. NPCs / creatures / enemies in space (walking in space stations / stationary vessels / POIs)
16. Reload animations
17. Set individual targeting options for turrets
18. Tilted planets (longer days / shorter nights depending on latitude on a planet: e.g. never getting dark on North Pole, always dark on South Pole)
19. Use device groups from cockpit toolbar (e.g., set thruster group on slot 1, lights on 2, turrets on 3, etc)
20. Underwater life

Experimental Branch: Alpha 3.3 out now
We just released Alpha 3.3 on the experimental branch:Empyriononline.com
Alpha 3.3 is focused on bug fixing and stability.

Thanks for reading.

Yours,

Empyrion Dev Team