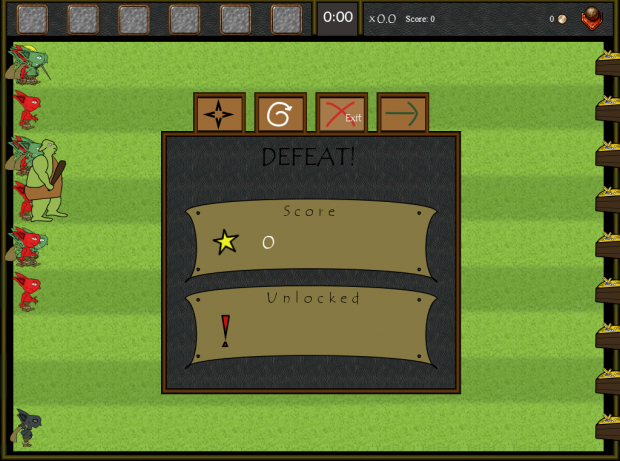 The new Endscreen
Since the last gameplay video there's been a lot of changes to the game: the tiles were replaced by stripes on the levels, several new units were added to game (e.g. knight, ballista, ogre, etc), the inventory system was introduced along with a few items; to name the most dominant ones.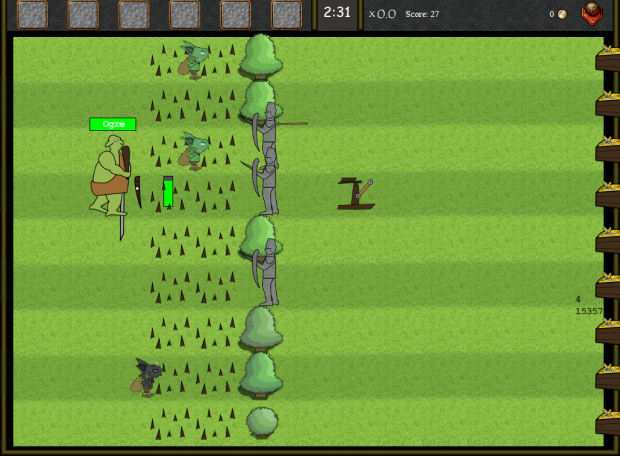 Wooden Shield in use
Please don't forget that the game's still in pre-alpha and needs balancing.
The first test version will probably be released in a few days!
Do you want to try an oldschool arcade game? Click here!