The Beta test is complete, the last changes from the beta are in, and the release date is settled! I Can't Escape: Darkness will be available on: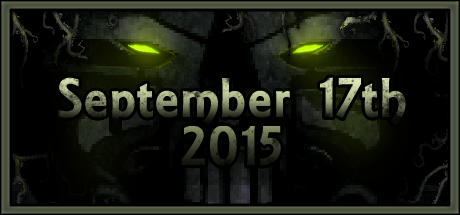 In less than a month, the dungeon will open to all who dare enter. So, mark your calendars, and prepare for the descent! I hope you are excited - we're very excited! After more than a year of development, we are finally entering the home stretch! And we are so pumped to finally get this game into your hands so you can try to escape!
Or not, maybe you'll end up like this rat, desperately scratching the walls until your final moments… but that's a part of the game too!
To celebrate the announcement of the release date and the near-completion of the game, here is the full Gameplay trailer we've been promising for a while:
So, what's happening between now and release? We'll be preparing for launch on Steam, finishing up odds and ends and minor tweaks in game, and we'll be doing a small invite-only Steam beta test. There's a little under a month left until release, so we'll have our work cut out for us.
Finally, the Steam store page is live:
While you can't buy the game until September 17th, feel free to add it to your wishlist and share with your friends!
Let the final countdown begin!


Follow I Can't Escape via Twitter
Subscribe on YouTube
Official I Can't Escape: Darkness Website & Forums
Sign up for our Newsletter!