After nearly one year of development of our first Windows 8 game we are heading for a release of the game with the first pack of levels. More information about release and content will follow soon, today we want to give you an impression of gameplay and the first playable creature.
---
Gameplay
Most of you will know games for smartphones which do not feel like they fit on this kind of device. Quite small buttons and boring gameplay with many automatism to make it somehow playable. We do not like such kind of games and tried to create something which has a great feeling on phones and tablets but is also playable with a mouse if no touch-input is available. Here are some concepts of the gameplay visualized with simple shapes which will be also used as tutorial ingame: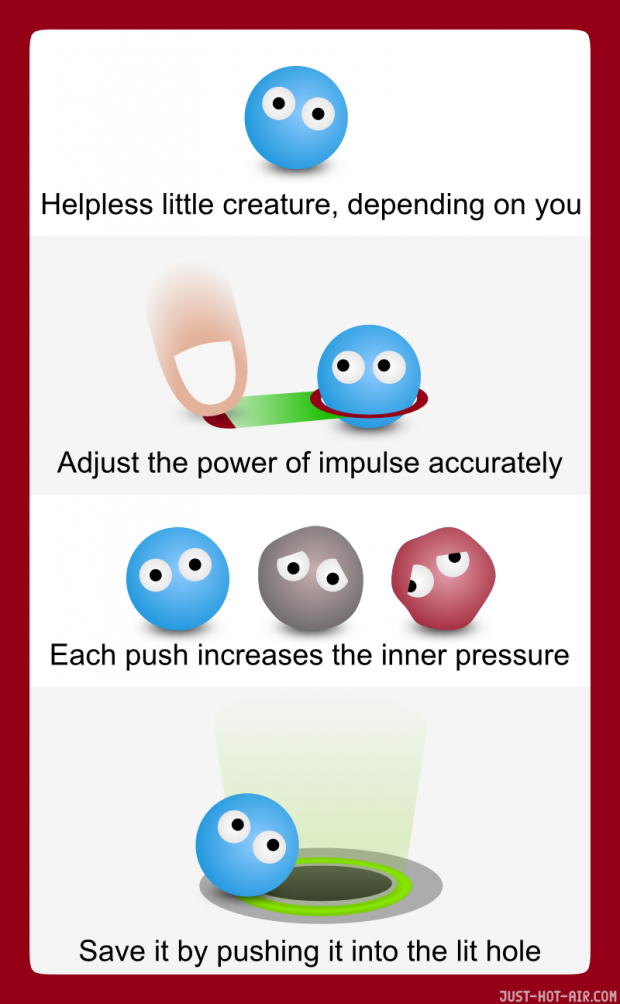 Only impulses by you are counted as push and increase the inner pressure. If the creature hits a world object like a wooden fence there is no further increase. So you can use the world around to get the creature with as less as possible pushes into the hole. Be careful, the creature can only withstand a certain amount of pressure...
---
Turtle
One year of development were not entirely spent on making concepts and thinking about gameplay. Most time was needed for writing an appropriate engine which handles graphics, physics, sound and input and creating assets for the game. The following screenshot show the first creature in game, some poor little turtle with no special ability: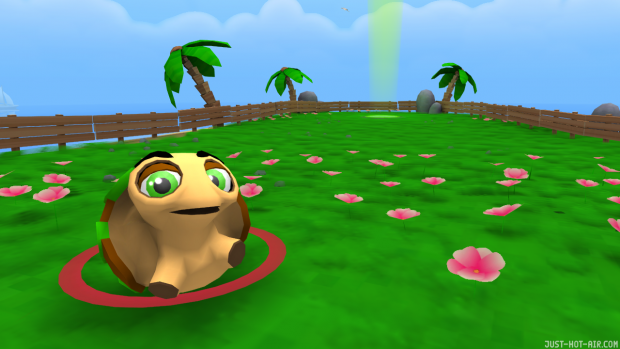 Those screenshots were taken ingame and represent more or less the final graphics quality. Of course there will be settings to adjust the performance to fit your Windows 8 (Pro/RT/Phone) device.
Stay tuned and please like our game on facebook!
- Andre, Micha and Raphael