A lot has been going on for the past couple of days!
First, there's now new boxart and new logo for WOTV (the boxart can be seen in the "style" box on the "summary" page):
New main menu: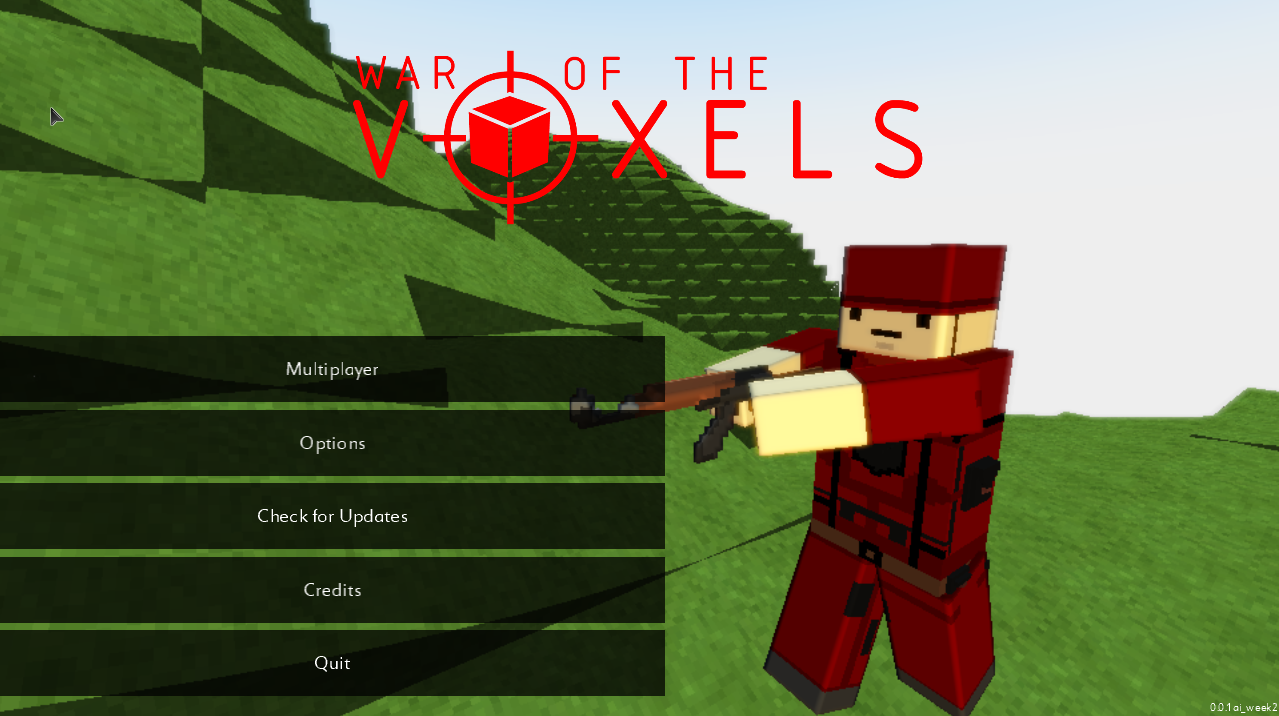 (perhaps the colors should be changed)
Logo:


Secondly, (and this is probably the most major update) gamemodes have been completed!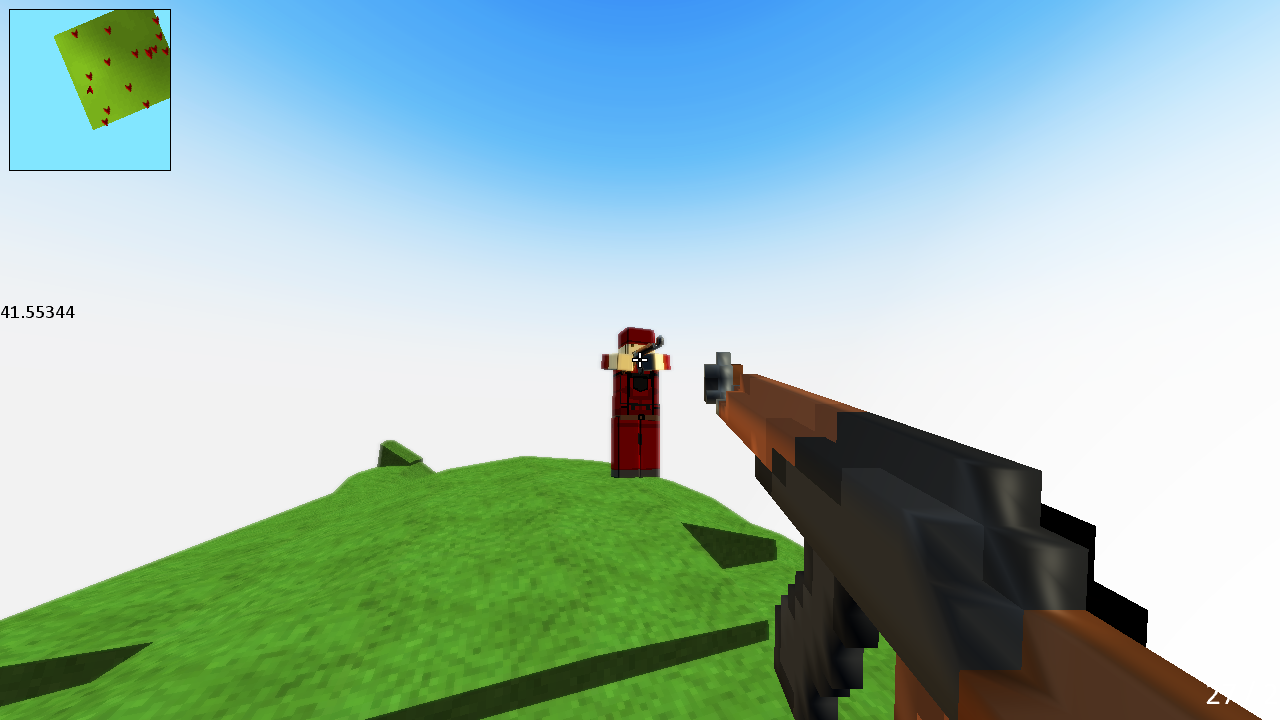 Aim...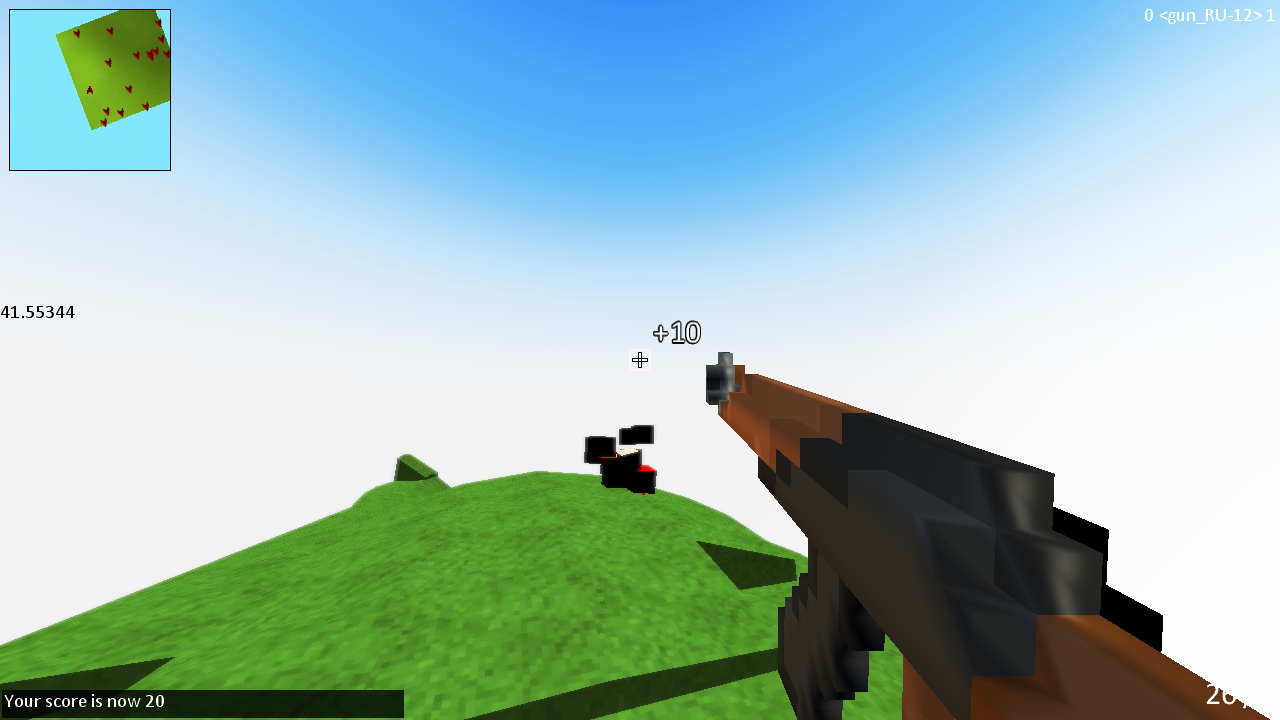 Headshot! +10
Internally, gamemodes are flexible and allow for a great range of immersive experiences. In the images above, the gamemode is a simple game of free-for-all. Each kill gives the player points, and the winner is the player that gets to a set amount of points first, or the player who has the most points when time runs out.
Finally, I've finished up the server browsing code. The colors/layout may not be pretty, but
that's what I have an artist/designer for!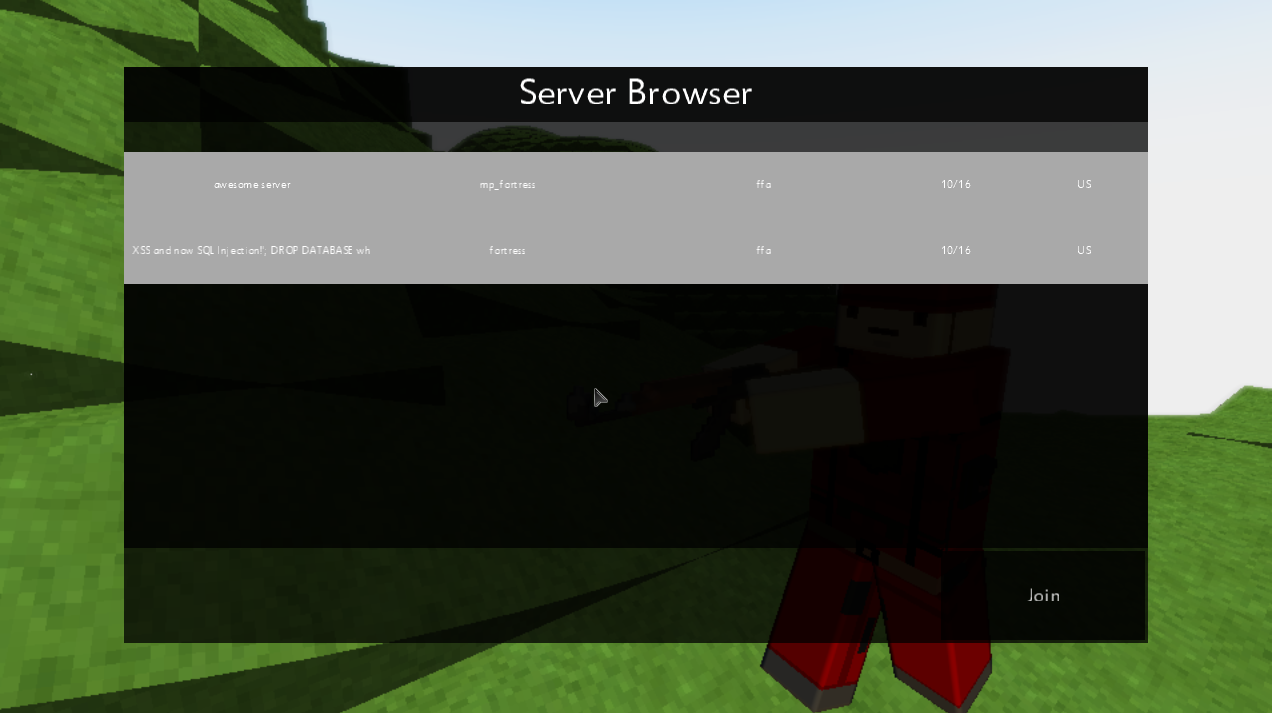 Don't mind the XSS and SQL injection test...
In the coming days until release, the main priorities now are:
Team deathmatch

GUI Cleanup

Moderator commands

Votekick request

Player names (soon to be replaced by a full-blown user account system)
Hopefully, the next news article you'll read from this page will be about the release!