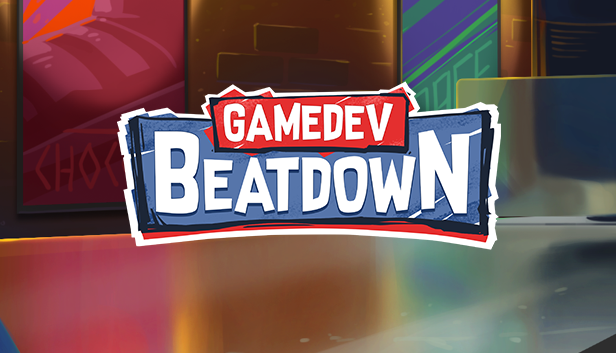 Steam store page:
store.steampowered.com
We have been spending quite some time the last year working on a game about game development that brings our experiences and that of several other developers in a fun and playable form. The result is Gamedev Beatdown.
Live through the life of a developer in Gamedev Beatdown.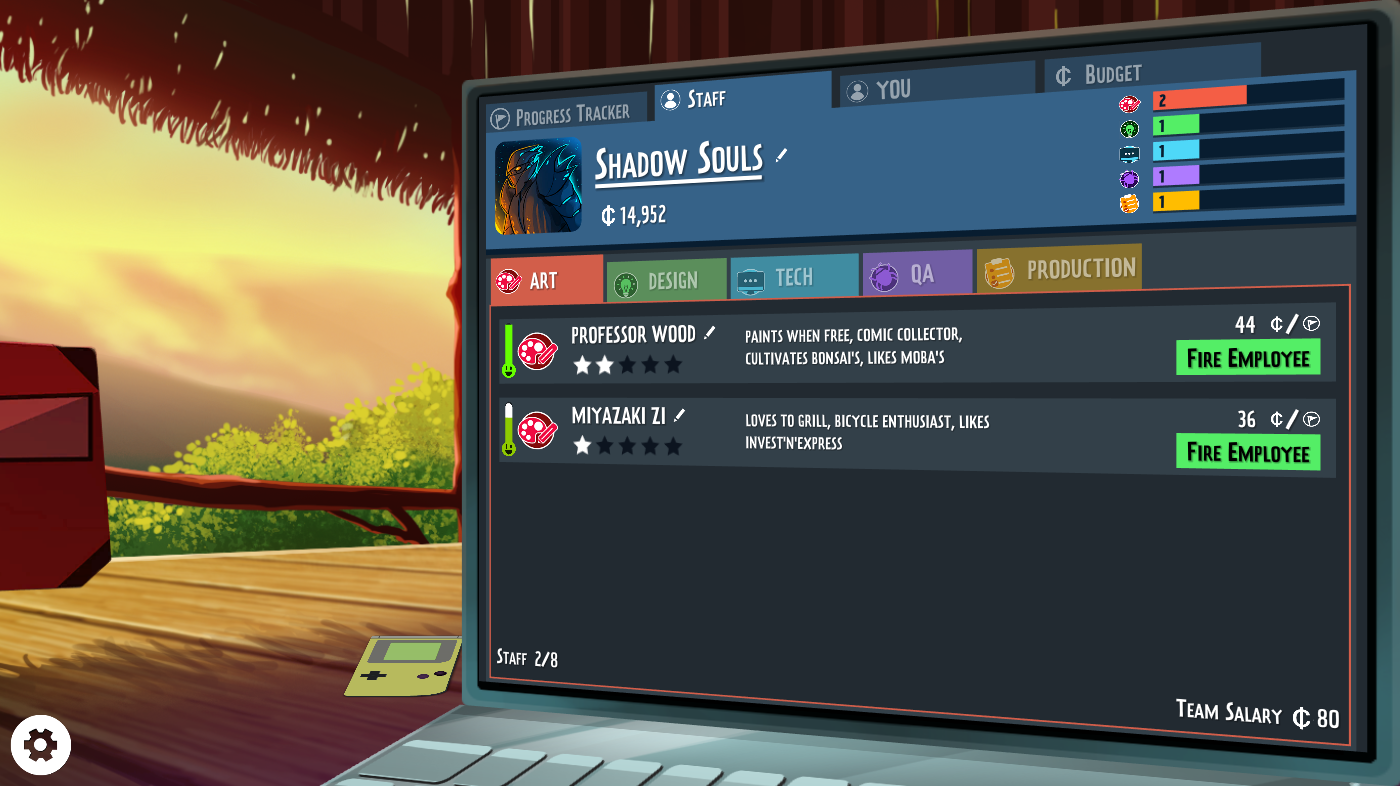 Have you ever wondered what goes behind the scenes of games that you love or whose names you never got to hear?

Have you ever been in a meeting that felt more like a war room? With the loudest voice winning arguments and deciding what decision gets implemented?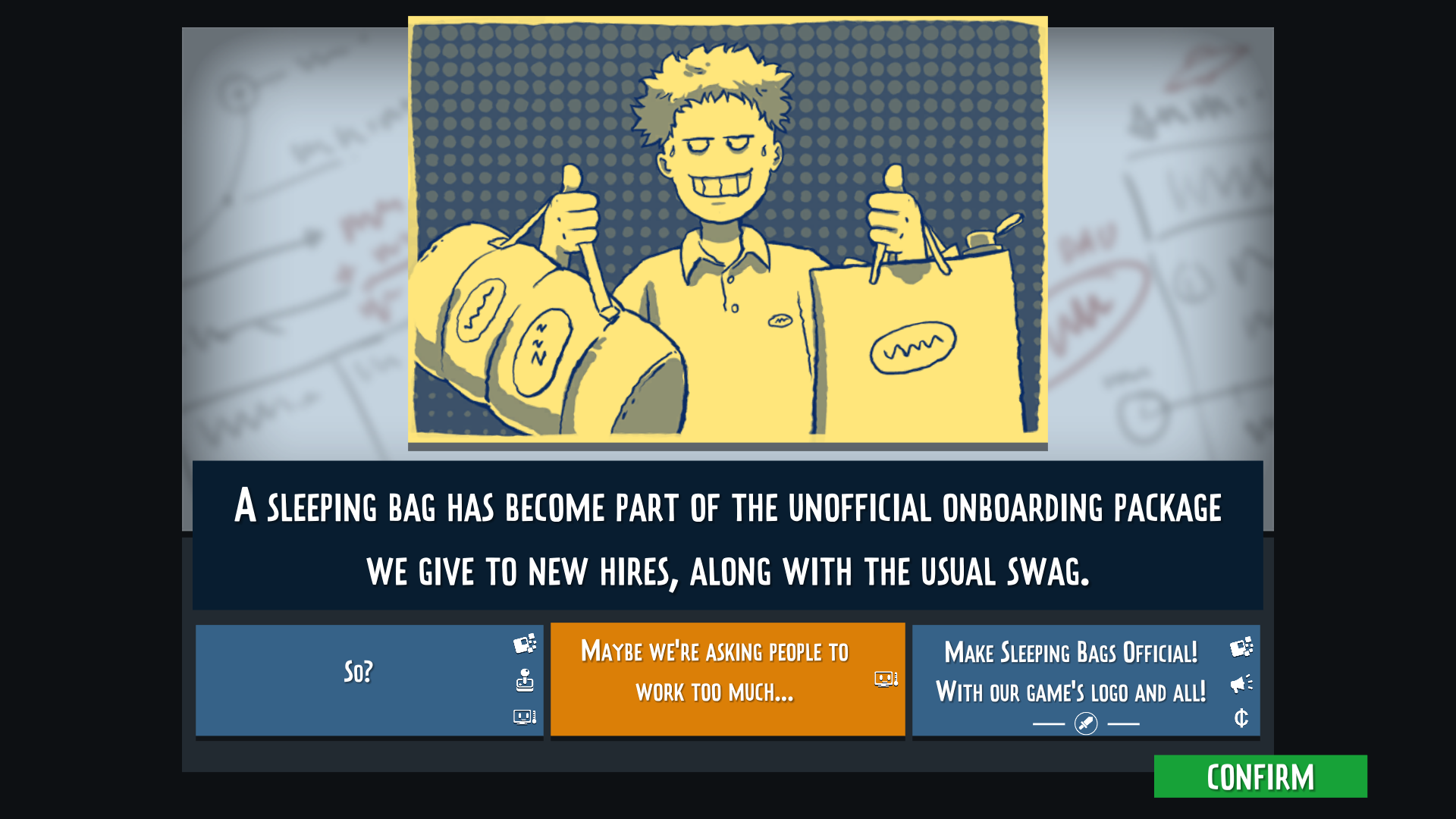 Play as a member of a team, making some hard and some not so hard decisions. If you win, your choices get implemented. Lose, and your game and studio might head in a direction you did not sign up for.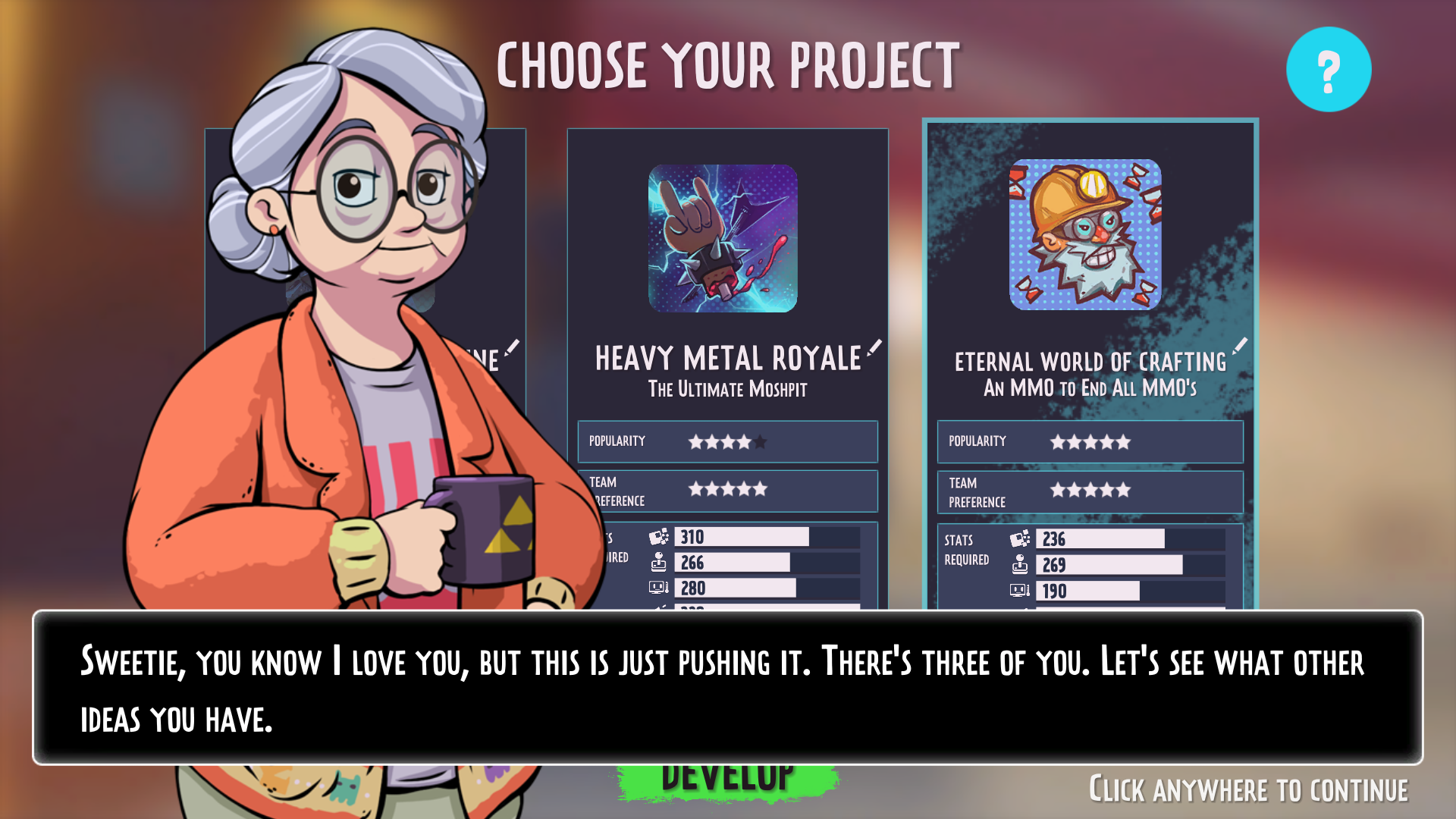 Work your way up from arcade-style games to full-fledged AAA releases. Once you start your journey as an Indie developer, move to new studio locations and hire the right people as you work your way up in the industry. There's a lot to handle, but you've got this. It was your dream, after all.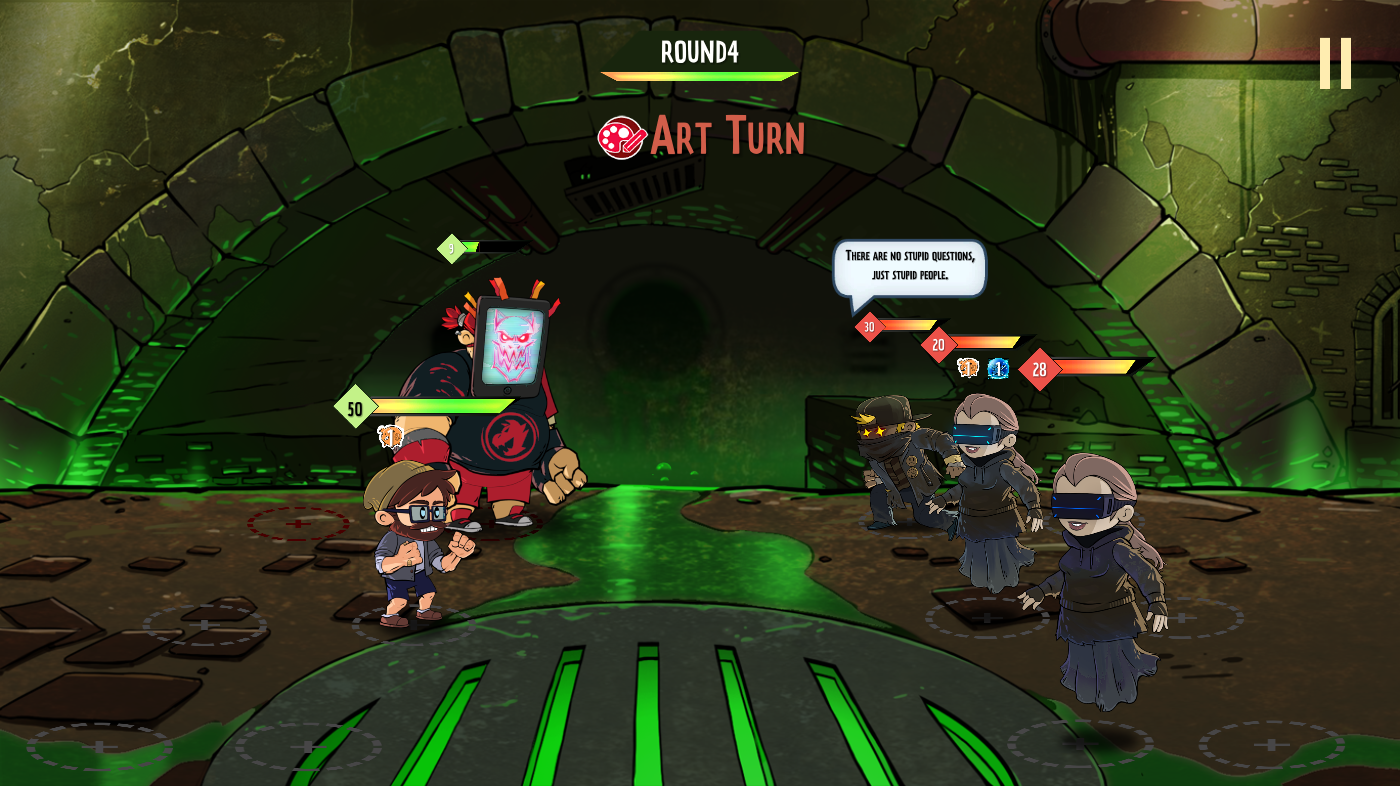 Did we tell you how Game Development wasn't easy?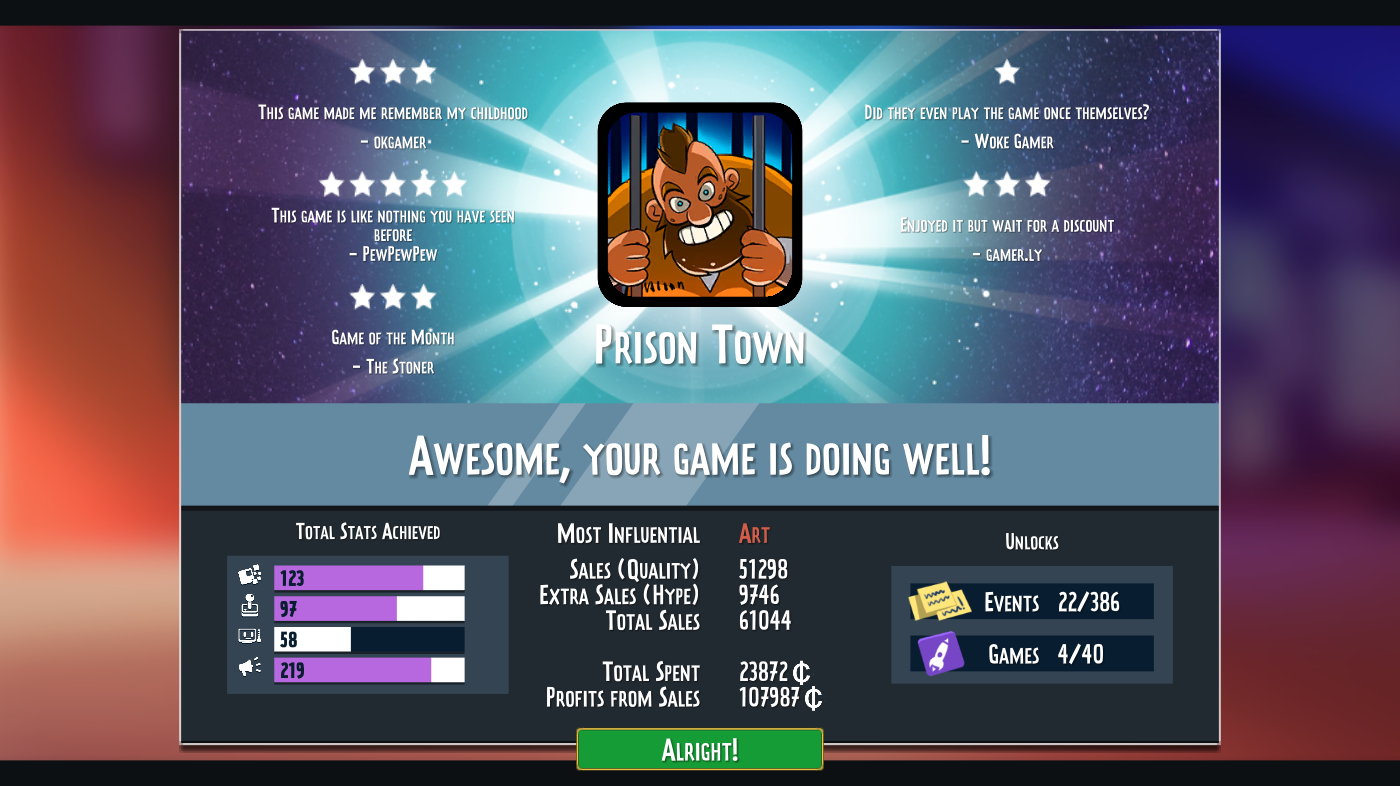 Features
Procedural rogue-lite progression.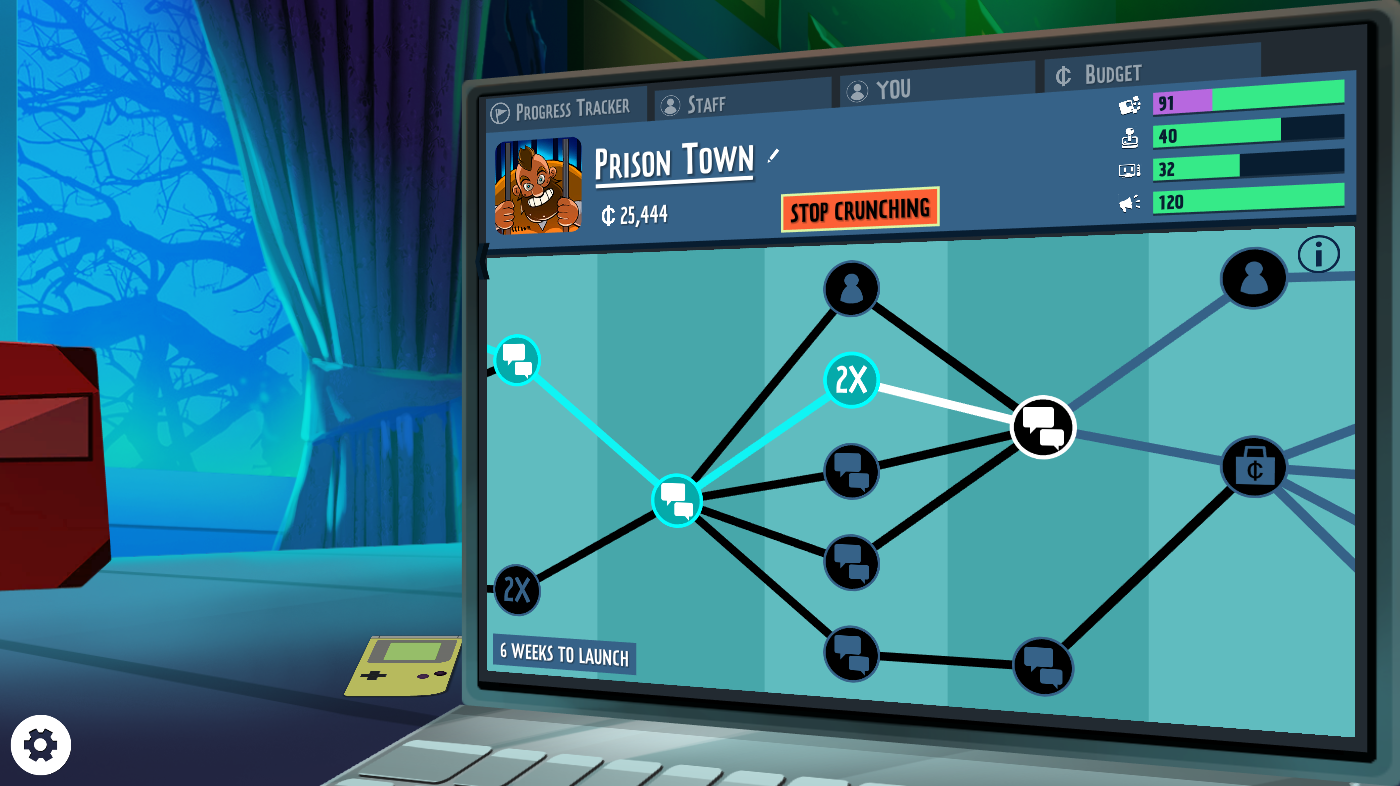 Persistent stress tolerance (health) between projects. Think long term instead of battle to battle.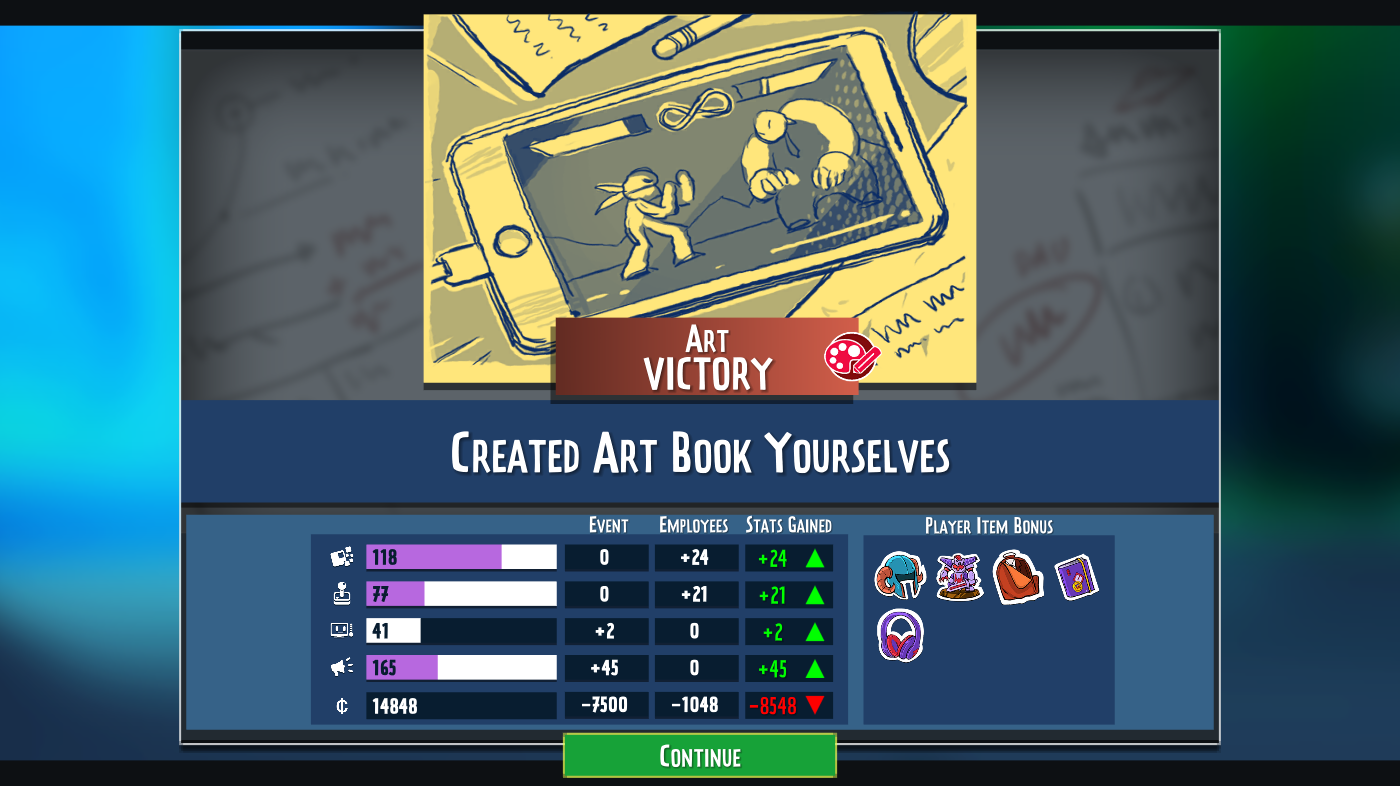 Move to different locations that unlock some unique games to develop.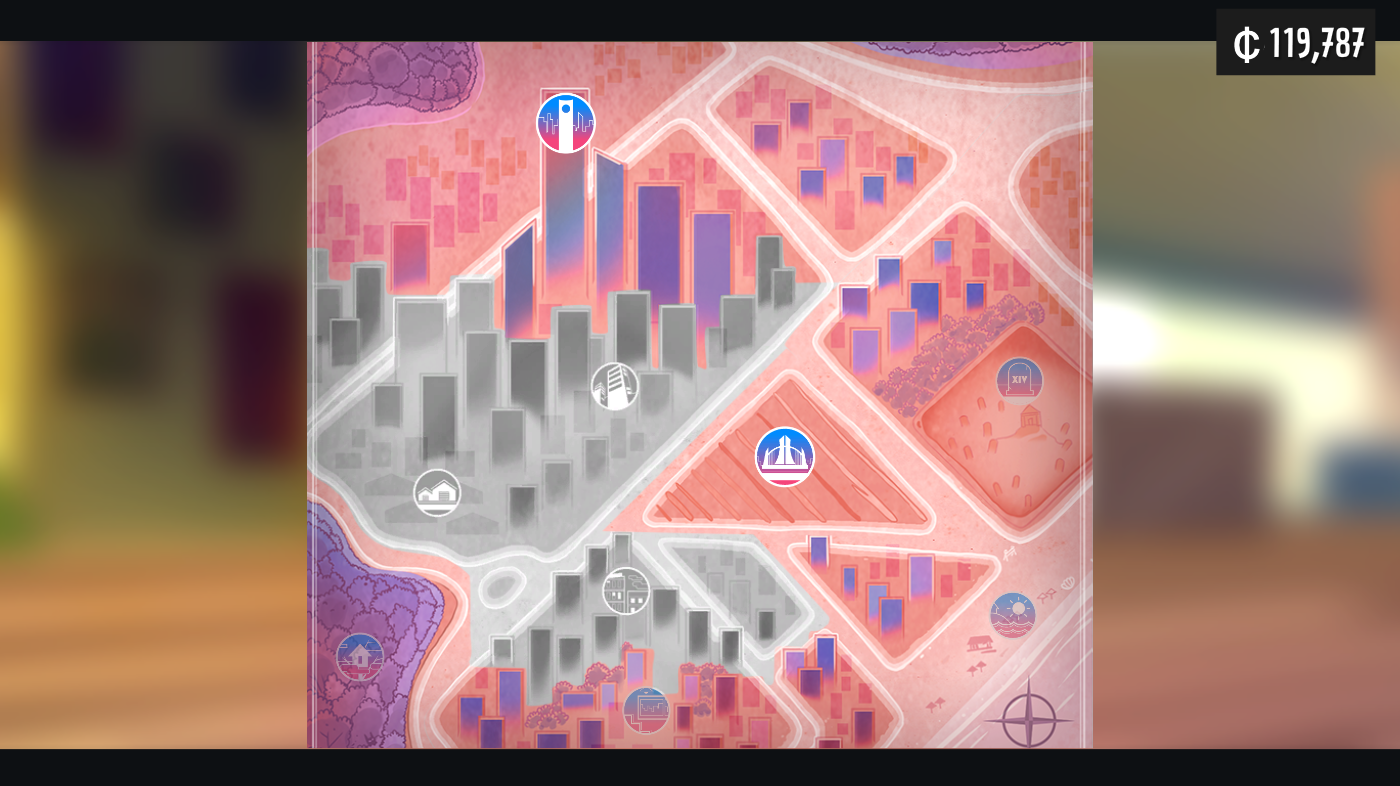 Fight over real, real-adjacent, and a few entirely fabricated day-to-day problems game developers face.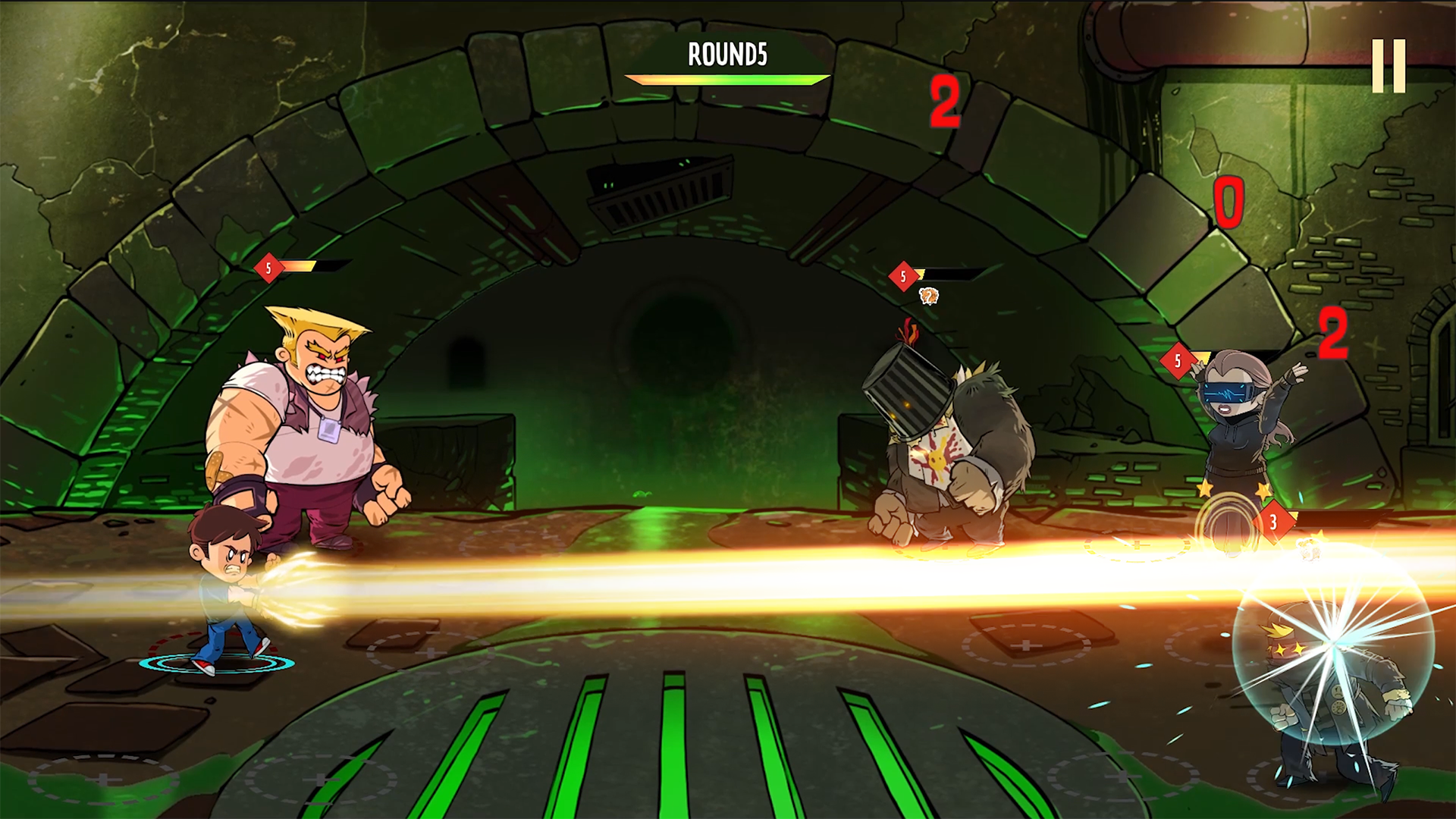 Support and Wishlist us on Steam:
store.steampowered.com
Follow our Social Media:
Twitter: Twitter.com
Instagram: Instagram
Discord: Discord.gg
Facebook: Facebook.com