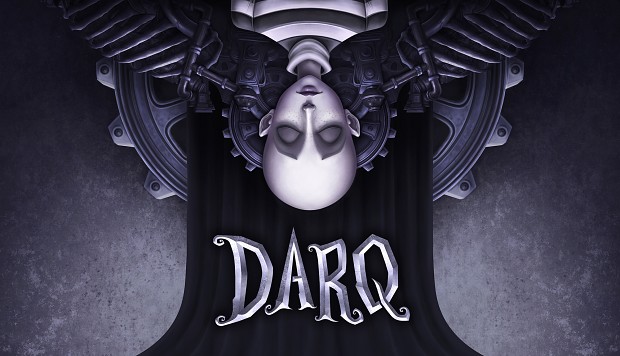 The creator of the indie game hit DARQ Wlad Marhulets, has released their book GAMEDEV: 10 Steps to Making Your First Game Successful which is available on Amazon.
---
If you know nothing about game development, you're basically me before I started working on my first game DARQ. This book is for beginners and assumes no knowledge of game development on the reader's part.

As a first-time developer with no prior experience in coding, modeling, texturing, animation, game design, etc., I managed to launch DARQ to both commercial success and critical acclaim. With $0 spent on marketing, it was featured in major media outlets, such as IGN, Kotaku, PC Gamer, GameSpot, Forbes, and hundreds of others. DARQ won numerous awards, such as The Best Game of the MIX / PAX, and received a user rating of 9 out of 10. DARQ was in the TOP 50 of the most wishlisted games on Steam before launch. It made it to the "Top Selling," "New and Popular," and "Featured and Recommended" tabs on Steam. Ultimately, DARQ became #42 Most Shared PC Video Game of 2019 (Metacritic).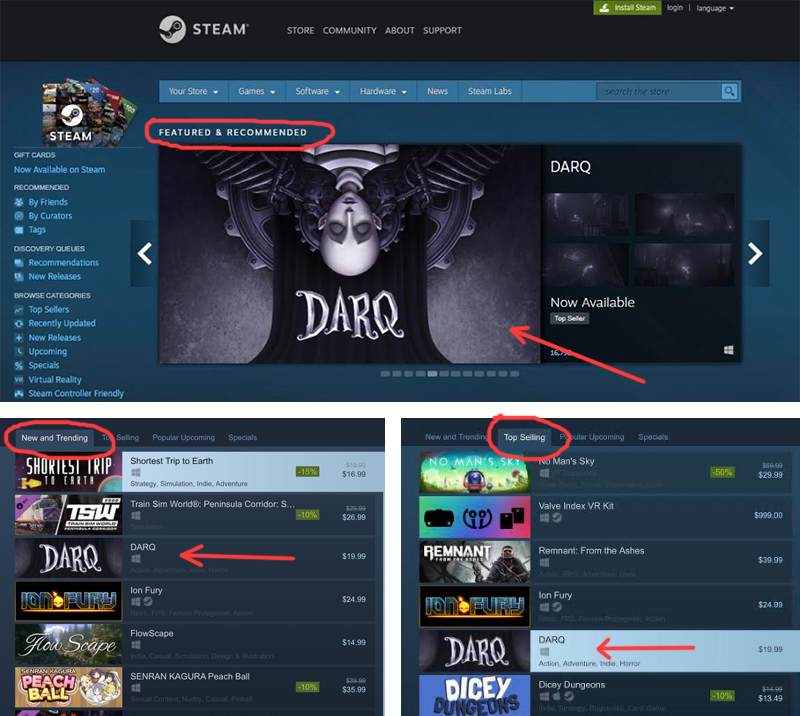 The book features a foreword by Oscar, Pulitzer Prize, and 5-time Grammy Award-winning composer John Corigliano. It was written in collaboration with 14 industry professionals, including Rami Ismail (Nuclear Throne), Dan Adelman (Axiom Verge, Chasm), Grammy-nominated composer Austin Wintory (Journey), and others.
Some endorsements of the book from several game and entertainment professionals and veterans:
Reading this book is the shortest route toward a solid understanding of how to make indie games, both from creative and business perspectives.
Quentin De Beukelaer - Game Designer of Assassin's Creed IV: Black Flag, Assassin's Creed Unity, Ghost Recon Breakpoint, Narcosis
There are many books on game development, but none of them address the mindset you need for success. Wlad is amazing for his perspective on learning, drive, and the mental frame needed to not just complete games, but to make fantastic ones like his very own DARQ. His philosophy very much reminds me of what it was like in the early days of making games for Blizzard.
Mark Kern - Former Team Lead for World of Warcraft, Producer of Diablo II and Starcraft
Wlad did the impossible by making his first game successful. Whether you're a complete beginner or a seasoned indie, this book is a comprehensive guide to the business of game development.
Bjørn Jacobsen - Sound Designer of Cyberpunk 2077
This book captures the process and creates a valuable resource for upcoming developers and creators alike.
Piotr Babieno - CEO of Bloober Team, Layers of Fear, Blair Witch, Observer, The Medium
If you want to make games for a living, this book is bursting with wisdom that will move you closer to realizing your dream. I watched Wlad do it, and now you can too.
Richard Gale - 3-time Emmy-winning Director
I hope this book inspires others to follow their dreams, no matter what the odds are. Wlad's story proves that it's possible.
John Corigliano - Oscar, Pulitzer Prize, and 5-time Grammy Award-winning Composer