We have more ideas to share, and hopefully, this is a promising start to a grand voyage. Together, let's make Gamedec even bigger and better! You were so kind and spread the word about this project so well that we hit the 100% mark in such a short notice! We couldn't do this without you! Every retweet, every share, and article brought us to this update. So for that reason - We thank you!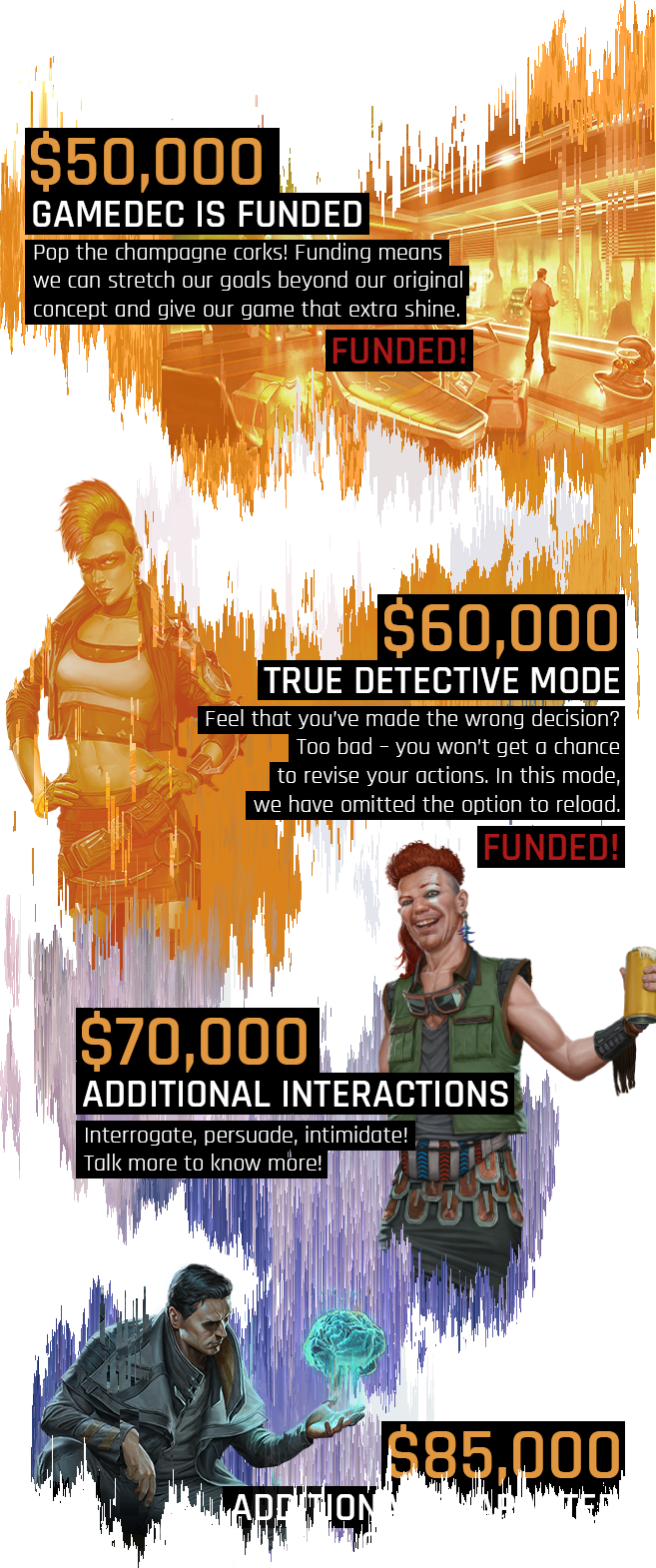 A truly wonderful time for our team to be a part of such a welcoming and positive community of both RPG fans and RPG creators alike! We want to thank each one of you for backing and spreading the positive word about Gamedec. It's our biggest and most ambitious project yet, and we're honored to see so many of you believe in this game as much as we do!
We still have many Updates prepared; some of them will explain the core mechanics or let you dive deep into the Gamedecverse itself. Don't be afraid to ask for details or things you'd like to understand better - we're here for you.
Let's not stop here. Funding is just a start – we expect to show you more stretch goals, which we prepared beforehand! We still have something BIG up our sleeve, you know?