Hi there! :)
Some time passed and here is a big update for a couple of releases.
Program is now free, so grab it while it's hot! :)
Special Edition DLC still costs money, but it contains only extra features.
All tweaking features are available in the free version.
More games are now supported.
Couple of them were added by user of our program, so it's not that hard :)
Also support for existing games improved thanks to program updates.
New features.
1.
Dark theme.
Available only via Special Edition.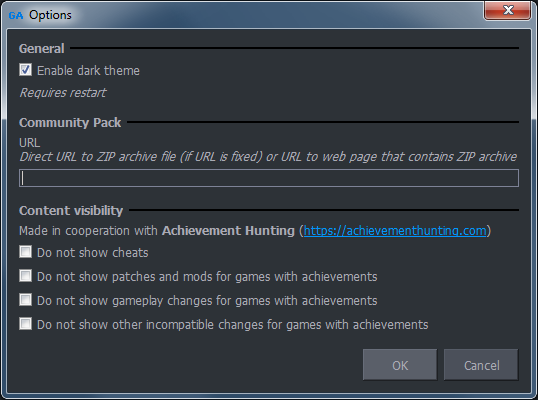 2.
Screenshot manager.
Available only via Special Edition.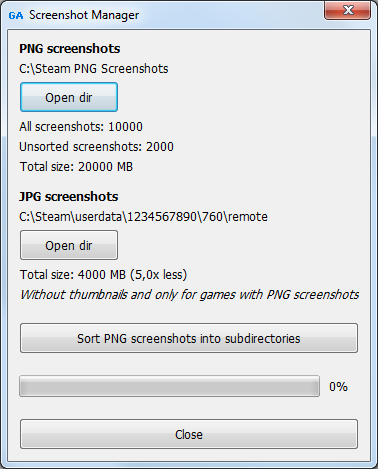 It can move PNG screenshots into nicely named subdirectories.
3.
Second EXE without admin rights was added to solve problems with Steam initialization.
4.
Launch parameters are injected when game is started with "Launch game" button.
Previously manual change of launch parameters in Steam game properties was required.
5.
Games can be launched / killed even if not supported.
6.
Basic integration with LUA was added.
For now it's used to transform FOV values if game does not store FOV directly.
Here is script for Firewatch game: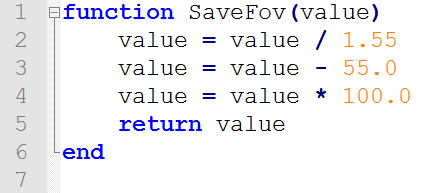 7.
"widescreen-fix" tweak was added.
Downloads and installs widescreen fix from Thirteenag.github.io.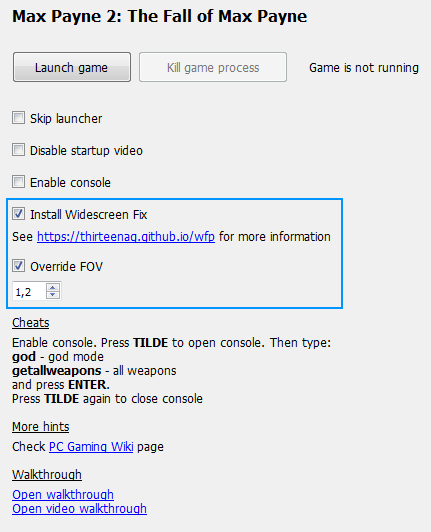 8.
"config-value-float" tweak was added.
Used by Widescreen Fixes Pack configs.
9.
"config-raw" and "config-raw-value" tweaks were added.
Used where config has something more than simple key value entries, like:
- commands in Unreal Engine 3 configs
- bindings in Quake 3 Engine configs
10.
"registry-string" tweak was added.
11.
"registry" and "registry-value" tweaks support NULL default value
(so entry can be removed if tweak is disabled).
12.
Notepad++ is now launched instead of system notepad in following cases:
- config has non-Windows line endings
- config is JSON
- config is XML
13.
JSON configs are now supported.