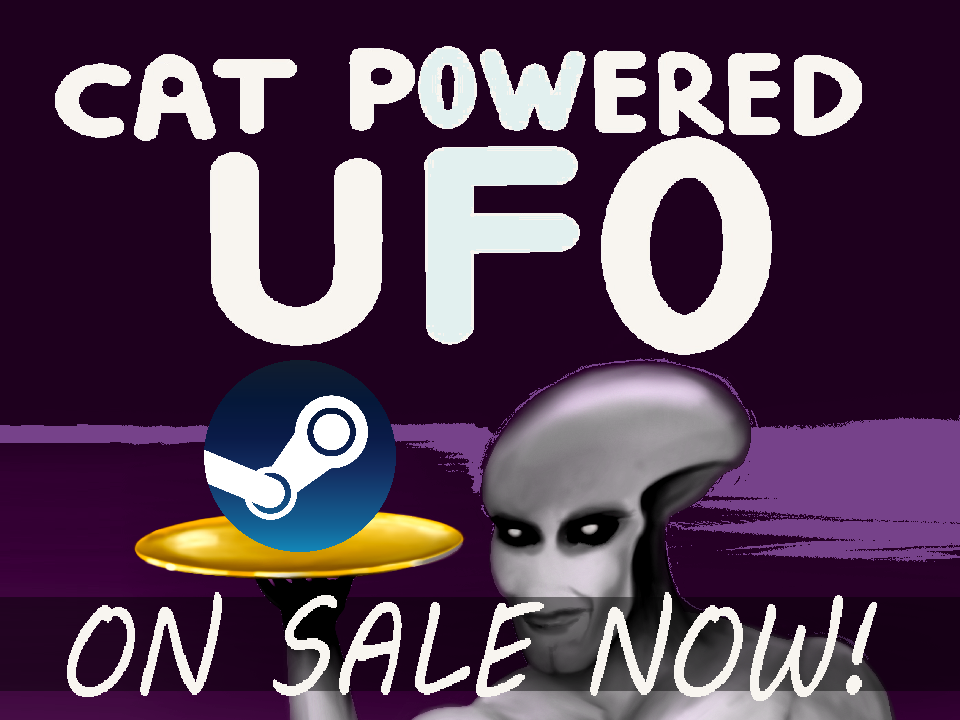 It's been a long time in the making, but Cat Powered UFO is at long last available on Steam!
Here are some free Steam Keys for the lucky first three people who click this article!
xxPPXTK-C8IN4-9HV5Lxx
xx58WLV-6W32V-TWJ4Hxx
xx3YDCW-J6P88-VEKMAxx
Note: Don't copy the x's, they are just to stop bots ;)
If you haven't yet heard of Cat Powered UFO, let me give you a brief description.
Imagine a short and sweet Earthbound-like game, but you can troll the NPCs and be an all-around jerk!
Cat Powered UFO is never the same thing twice! Once minute your battling in turn-based combat, the next you're in a foot race against a giant bunny with a ham instead of legs, then next thing you know, you're licking a giant mushroom!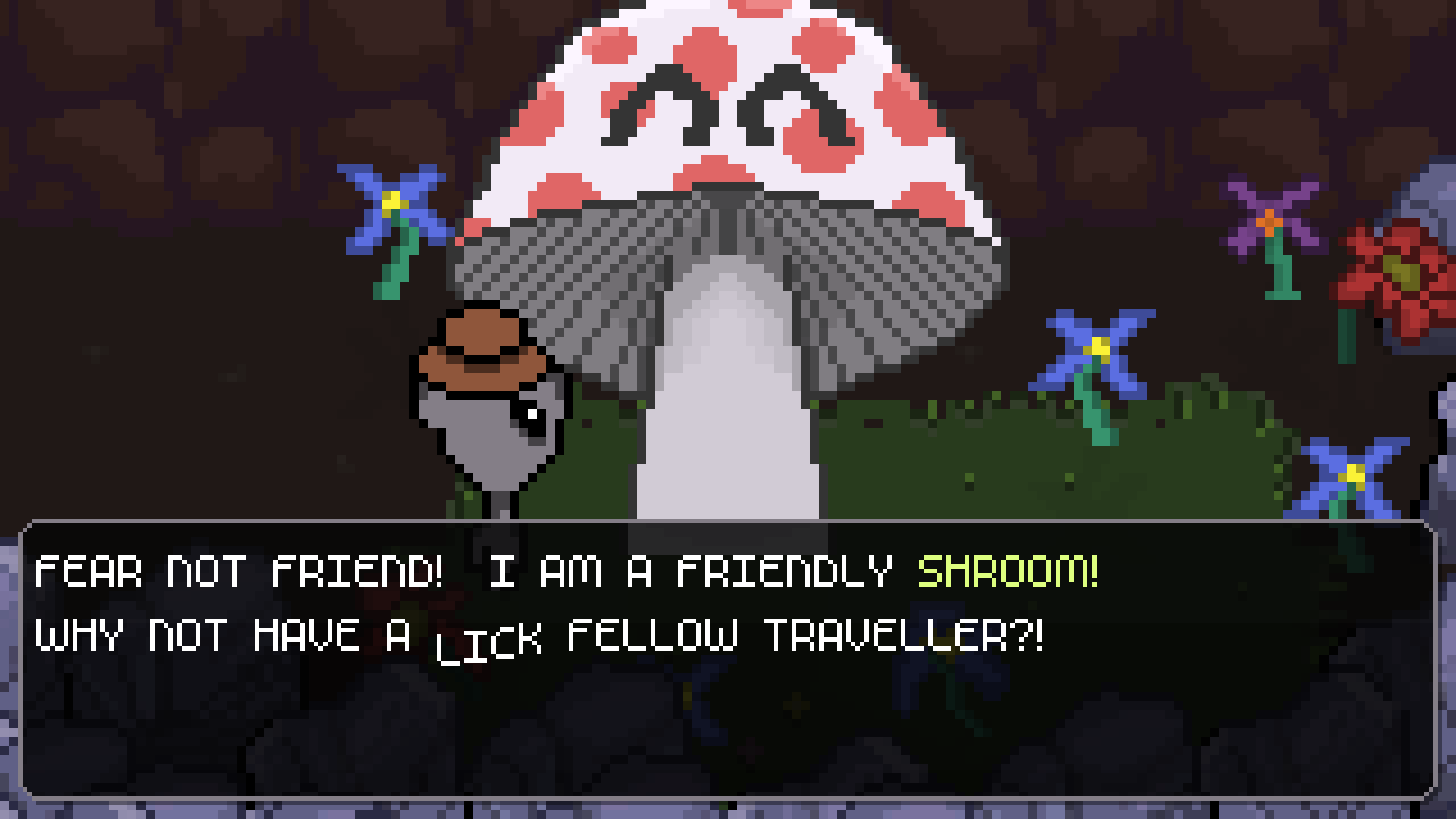 If you're in the market for a fun little experience, I humbly suggest you give Cat Powered UFO a try. You won't regret it! :D