Game Over: Odds & Ends


Hello again. We have another update for you, this one taking a look at some of the work our graphic design team has been working on. Today's content features work by Elijah - the head Graphic Designer - and Melody.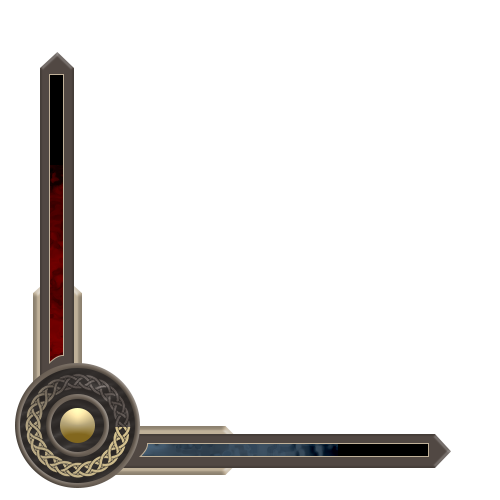 First up, we have our HUD by Melody Evans. You will find this in the bottom left corner of the screen. This will display your Health in Red and Stamina in Blue. There's also a mysterious circular gauge, which is something we'll cover in a future update.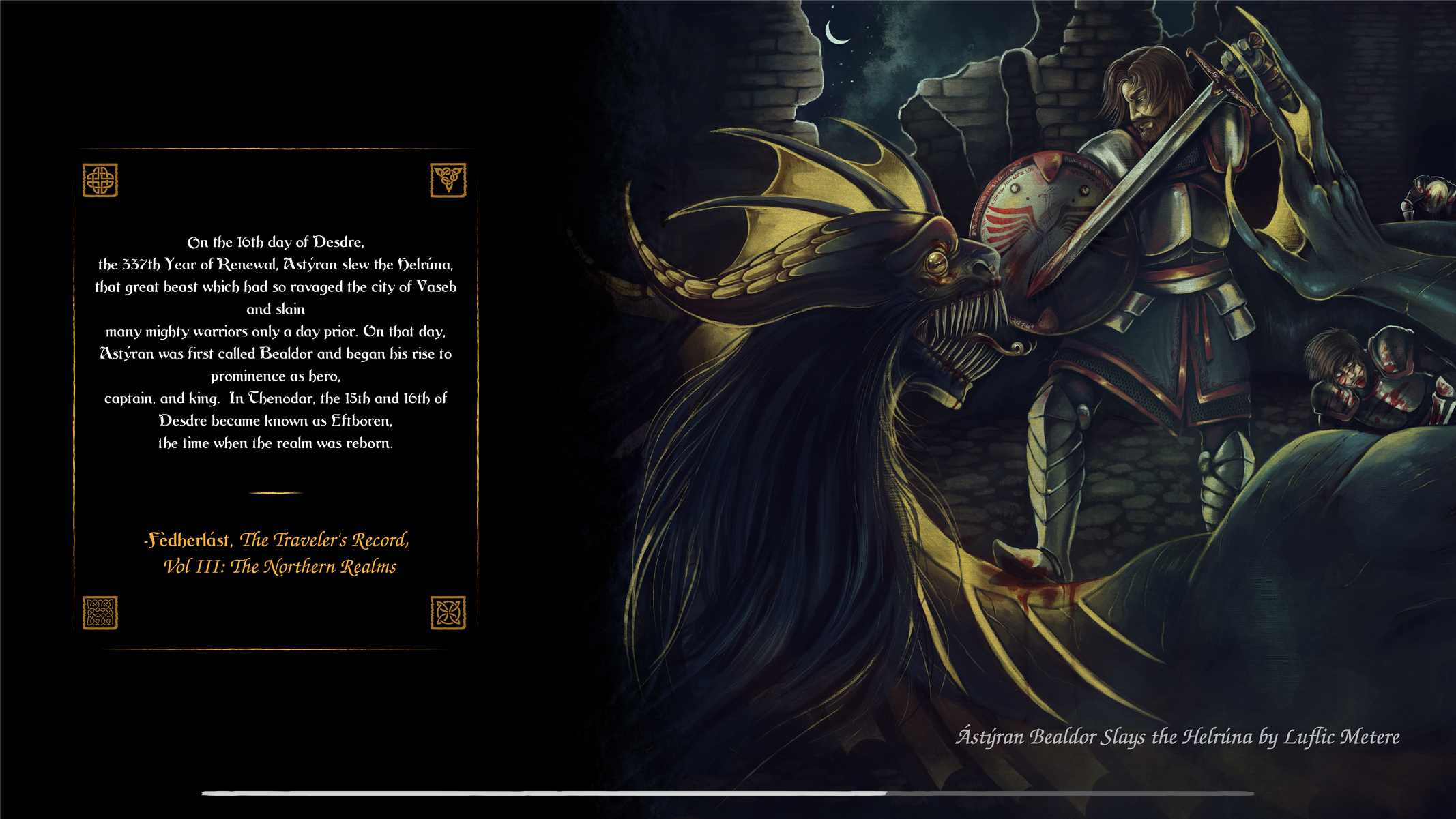 Here we have an example of a loading screen, courtesy of Elijah Hieber. Loading screens will feature art and illustrations. Most of it will be in-universe paintings, such as the one seen here (created by Amanda Starlein, who you may remember from our concept art update). This particular painting depicts the triumph of Astýran (now King of Thenodar) over the Helrúna, a monstrous beast that terrorized the city of Vaseb. The text describing this is also from an in-game text.
Here we have the screen you will see upon death. Again, quotes will come from in-universe text, such as this Scripture quote.
As always stay tuned. There are more updates coming!