Hey there! The next update for Battle Cry of Freedom will release on the 22nd June! Stay tuned!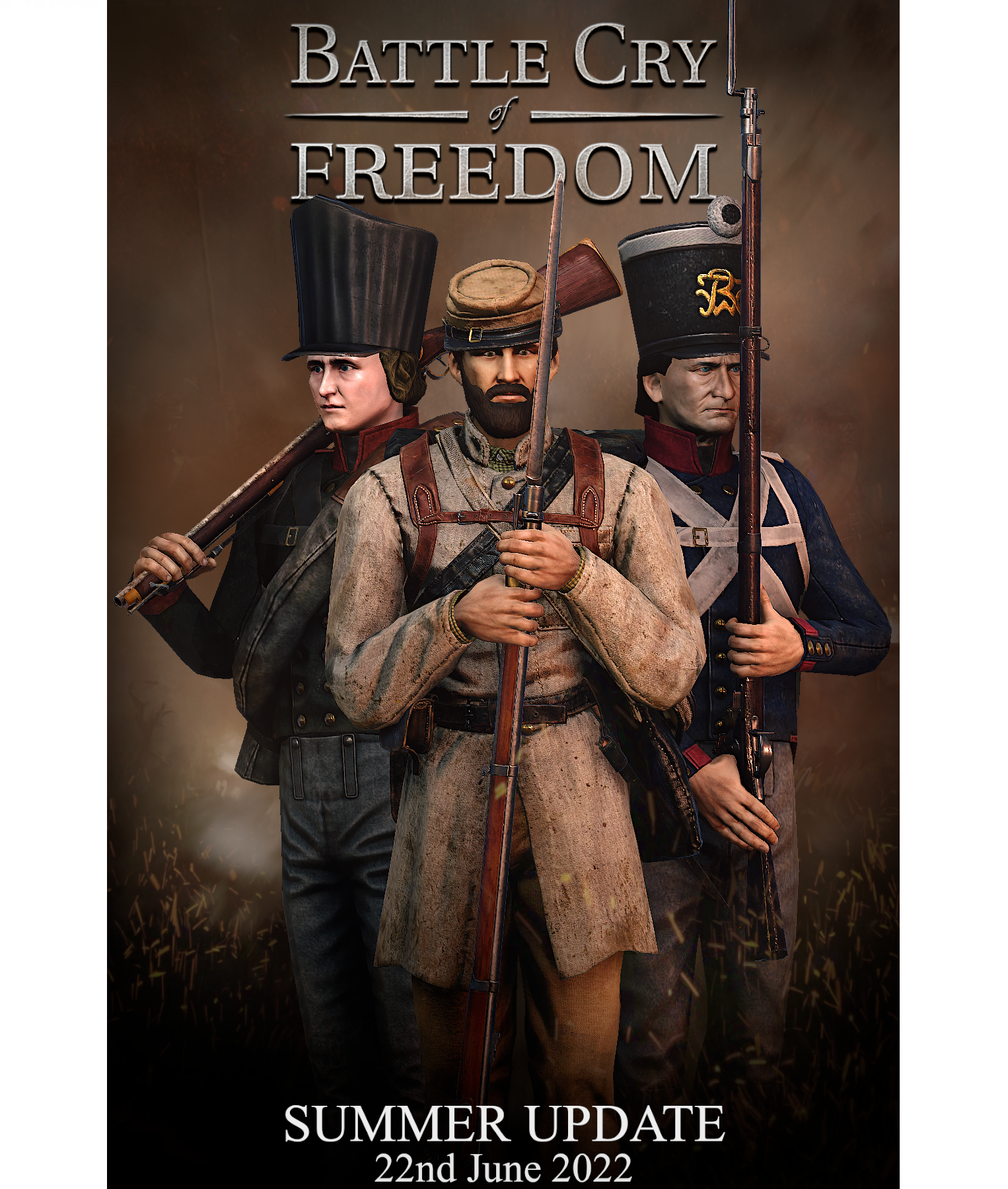 Lage Scale Napoleonic Themed Linebattle Event - June 26th 9:00PM CET
We will be hosting another large-scale Napoleonic Themed Linebattle Event.
The Event will take place on the 26th June at 9:00 PM CET (3:00 PM EST).

This will be the perfect opportunity to stress-test our Server again- We managed to reach 500 players last time. Our Server can now theoretically hold up to 750 players, however, we do not know where the current practical limit is, so we urge everyone to attend the event! Let's find out how many players we can get on the Server before it starts to be noticeable!

Any Regiment is welcome to attend! Pre-Event Signups can be done here: CLICK ME

The Rules for the event can be read here.



Public Play Community Discord Server
Several Community Members have come together to form a group dedicated to playing together and populating the Public Server/s.

The purpose of this is to help organize pub players to play together and create a community that will boost the playing population during certain times of the day. It will also provide a path for new players to learn the dynamics and mechanics of the game. The Community will support the player base that prefers the pub server's style of play.

The BCoF Public Server Discord channel will provide General Chat, a list of Regiments and their Discord channels for those interested in joining a Regiment, a listing of known player's guides, and a listing of public events with the necessary information.

The Server is not officially hosted by Flying Squirrel Entertainment but is an effort by the current pub-player community to come together and improve the experience of all players. We are merely encouraging players to join their Server.

Check it out: HERE






Are you interested in attending huge organized Linebattles with hundreds of players? Then join our Discord and enlist with one of the Regiments (Clans) hosting organized events!






Thank you!
/Flying Squirrel Entertainment