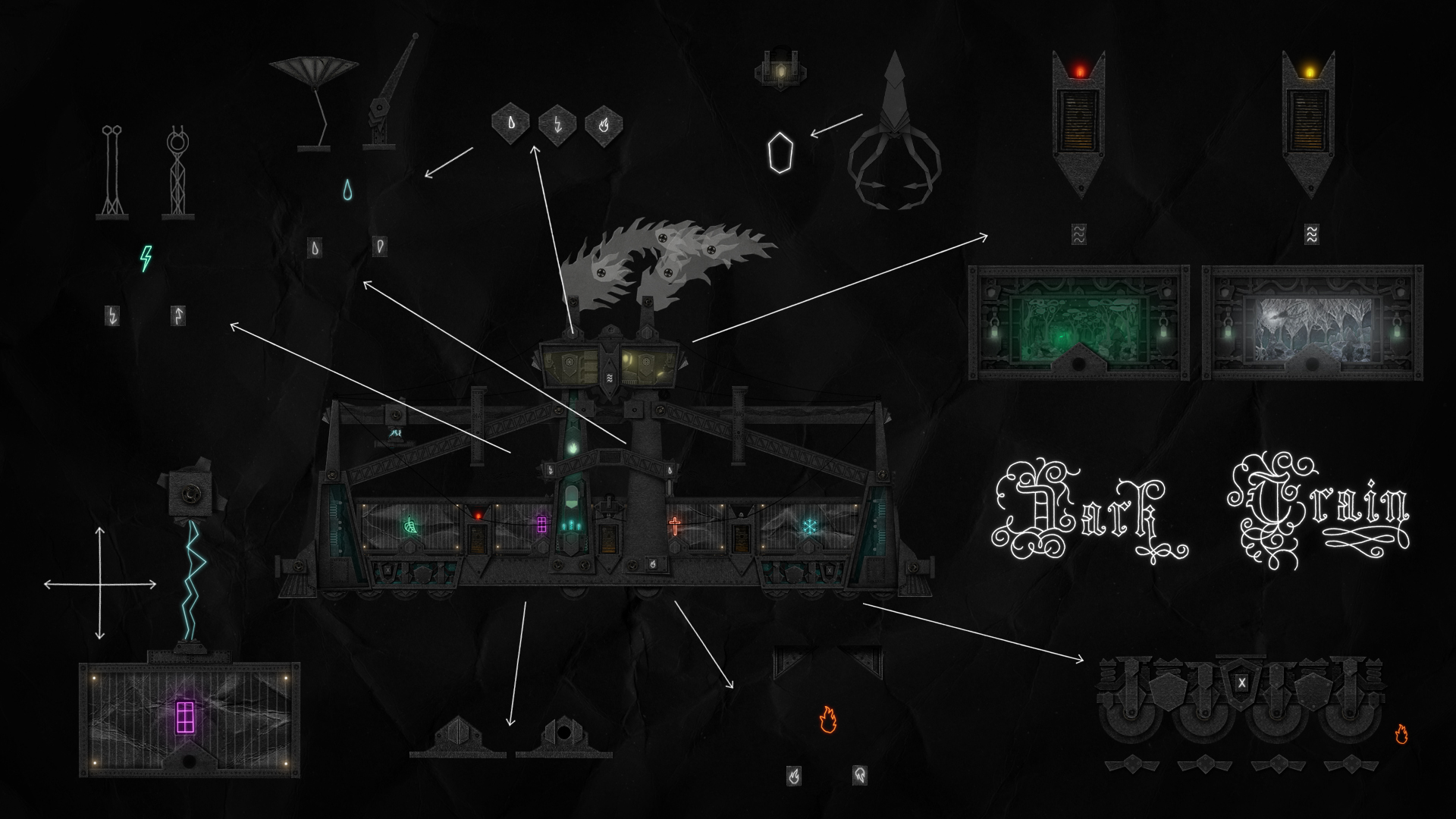 Wagons, collectors, train unit control
One of the main Dark Train game mechanic is "shuffling system with wagons". As a player you take the role of main character Ann 2.35f who controls this system. We can call it combinatorics and even though it is quite mathematical, we would not be so far away from the truth. By changing positions of four wagons you can change what is inside of them. There are four wagons and every one carries a different part of the human-world model. Each part of a model hides unique environment and riddles to solve. Another thing is that the inside part of wagons is influenced not only by the order, but also by the ammount of avaliable resources the train can dispose.


---
The gameplay of maincharacter Ann 2.35f is based on two interacting layers:
Physical based – Ann 2.35f naturally collide with useful object or whole environment
Click based – Ann 2.35f could interact with glowing items, buttons by a simple click - to call "glorious inventory arm"

---
To obtain resources you can use mechanical collectors attatched to the train. You just need to activate them in the right time. Again, for example if you want to collect water, you have to activate the (water collector when it is raining etc.).
Now, there is a second function these collectors have. They can also release resources out of the train. You can change wheater you want to collect or release the resource in the engine room which is located
---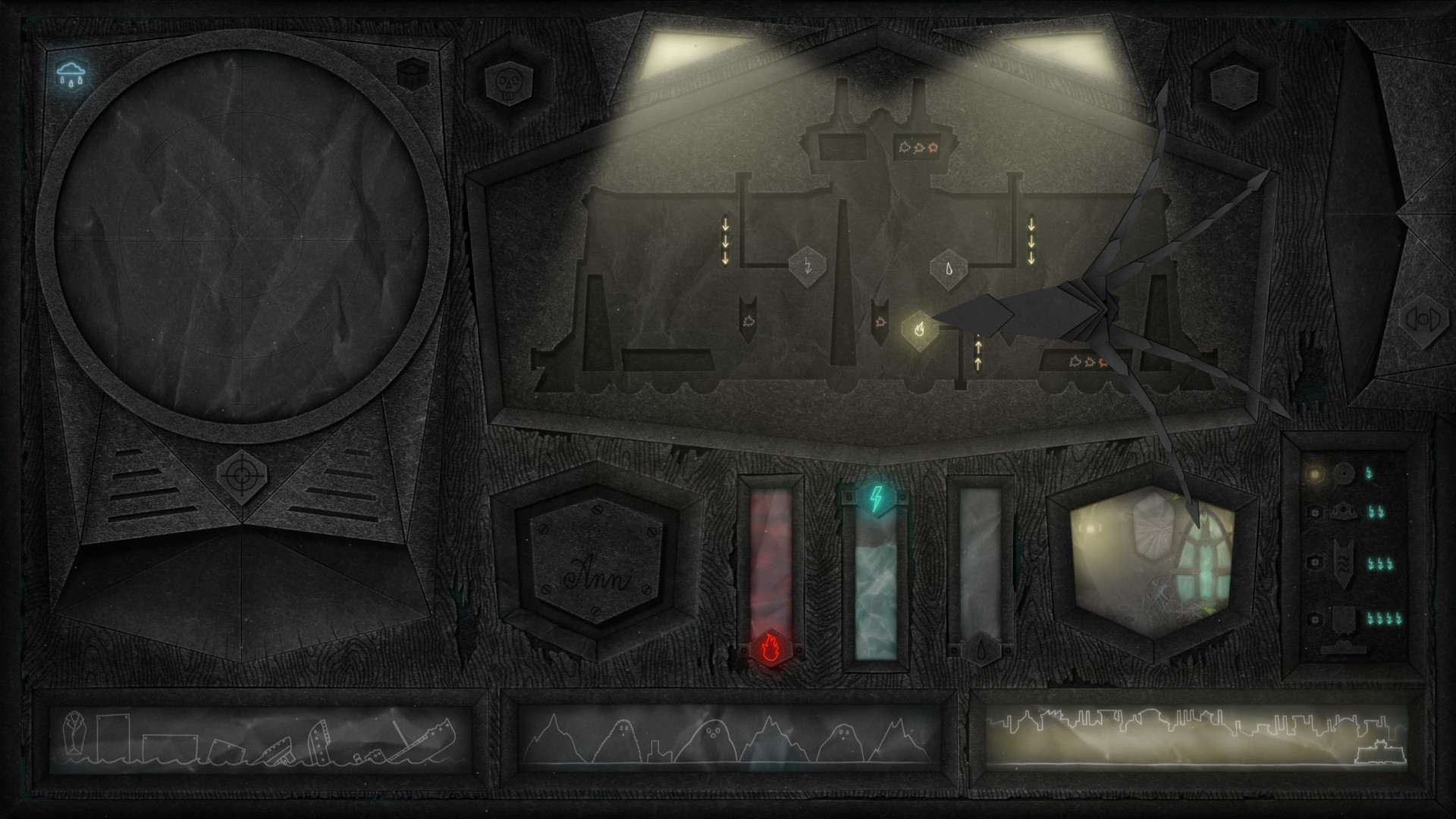 ---

---
These reverted collectors - emmitors - provides the player with a major way to influence the outside world. With that you can directly change how the city events will occur. You will get most out of these events when your train is carefully supplied with all the resources. Beware, Dark Train can also function with very little demands on resources, but that is not optimal, so try to keep them at maximum!
For Paperash, Dominik, Vojtěch a Zdeněk