Hello everyone! :)
Last week we introduced ourselves and explained our game, "HopeLess" a 3D Side Scroller Puzzle, we hope that you enjoyed the little pitch!
For this week we are introducing the Game Level and some progress in the art field. Our game is going to have two principal puzzles. One is connected with the elevator, Hope (the AI) needs to activate the energy, or else the elevator won't work, but to do that she needs to reach to the other side of the room but if she goes too far Emil will get more depressed and sad, so it's your job to find out how you can save Emil and at the same time restore de energy! The second one is on the last floor, where there will be some boxes and you will need to push them to form a key that opens the last door (that leads to the cemetery).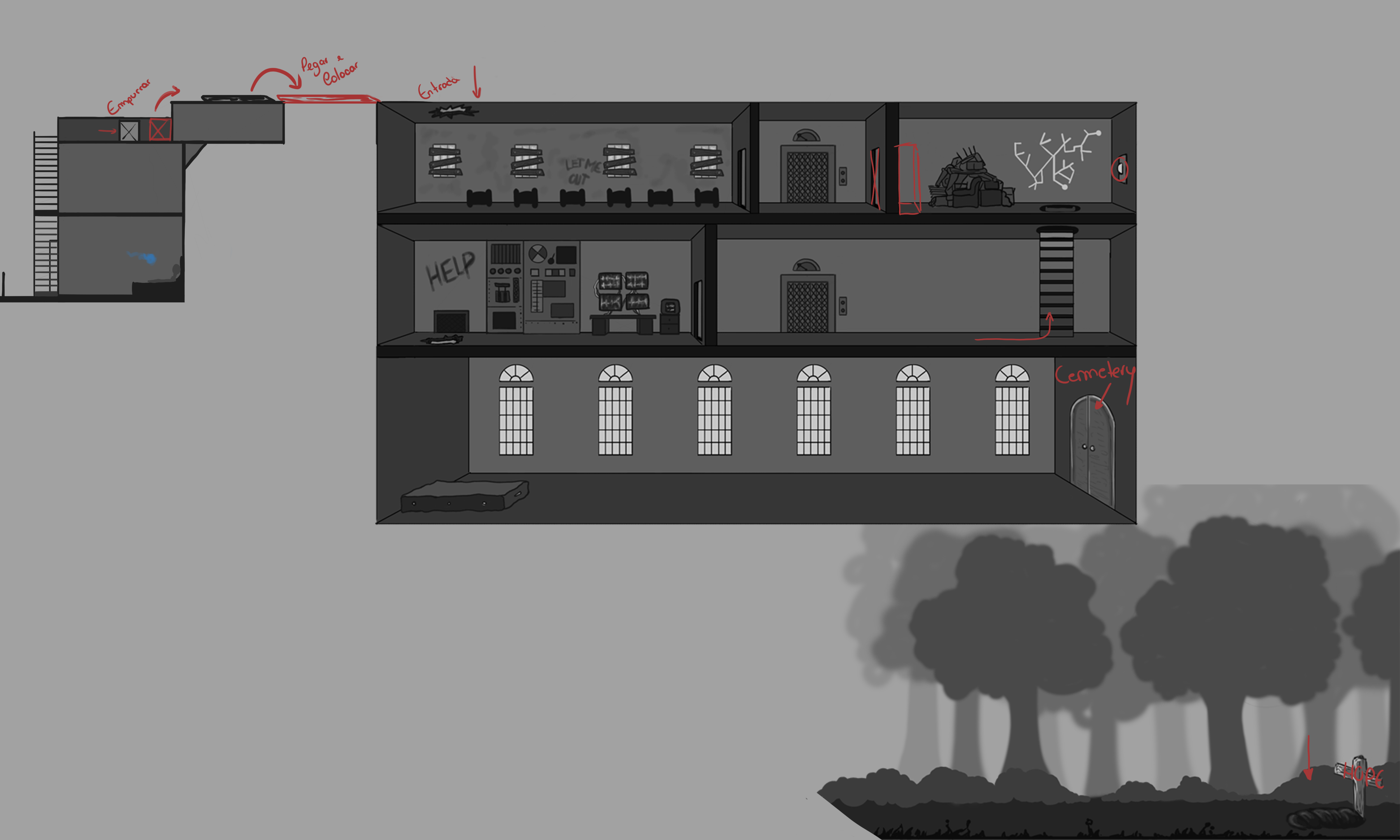 Besides the Level Design we also worked on the UI. The letter "H" is holding the letter "L" like Hope is holding Emil, to avoid him to fall into darkness. This is still just a test however we loved the idea.
In the last two weeks we also started working on backgrounds, what type of walls we should use in the Emil's bedroom (we are looking for a more childish paperwall), on the asylums, what floors, etc.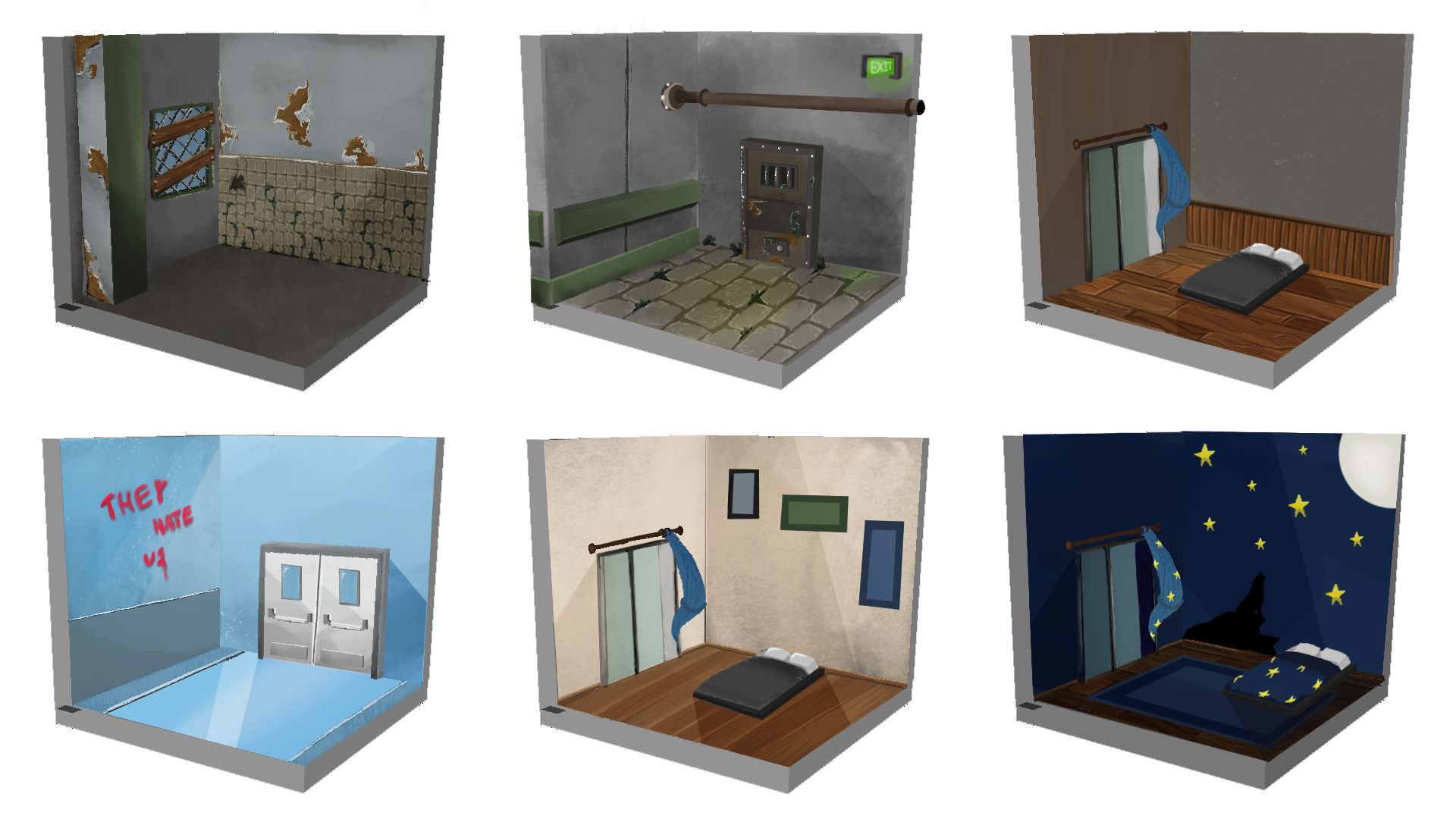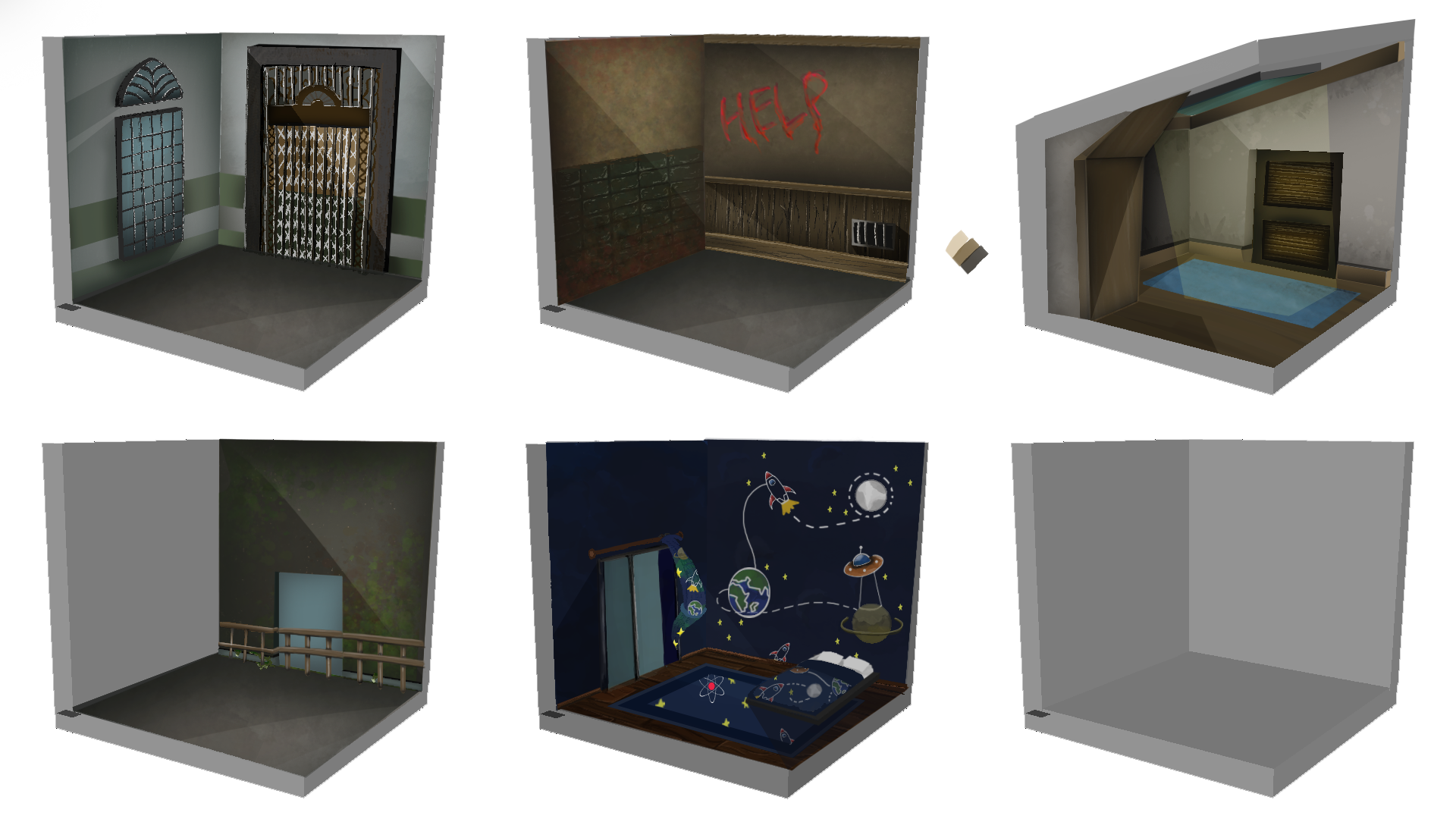 We also started doing some assets for the main room on the asylum, check it out!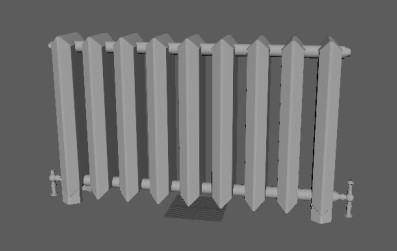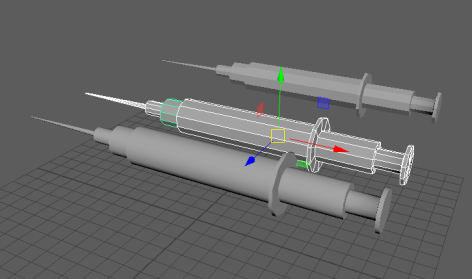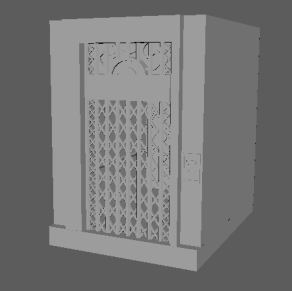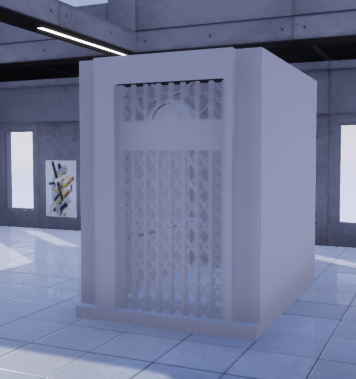 For the next week we will start working on more character and AI concept art!
Stay tuned! And check our social media!
Twitter: @ReedlingStudios
Instagram: @ReedlingStudios