The primary focus of this game is for mobile platforms, however with the new upcoming Ouya Console we plan to also release on this platform as well. We have come a long way in the development of our game. In the last 6 months we have been focused on the following game features.
Real 3d Graphics: We have been creating 3d models / objects in the game that interact with one another in a 3d environment. This is commonly done on PC and Console games where graphics hardware can handle it. We are bringing that technology to the mobile platform. This will make Orbital Blaster among the first generation of games to leverage this technology on mobile platforms.
XP based leveling: We wanted to bring in some of the new ideas from today's games to the classic arcade game and we feel having a Experience Point system is one of the ways we can do that. You earn experience with every level that you play which will help you unlock new levels and features.
Weapons: Everyone loves good weapons. Things go boom! Yay! We feel this is one of the most fun parts of the experience and we aim to please in that department. With various weapons to choose from, you can blast your enemies from the stars!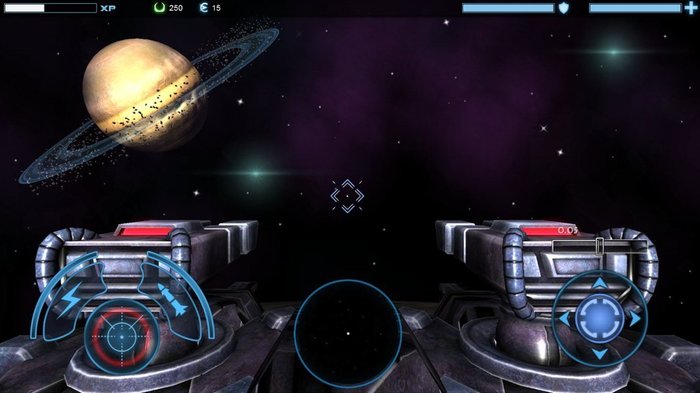 Upgrade System: Ramp up your weapons and your ship as you level so that you can survive the chaotic and countless waves of enemies.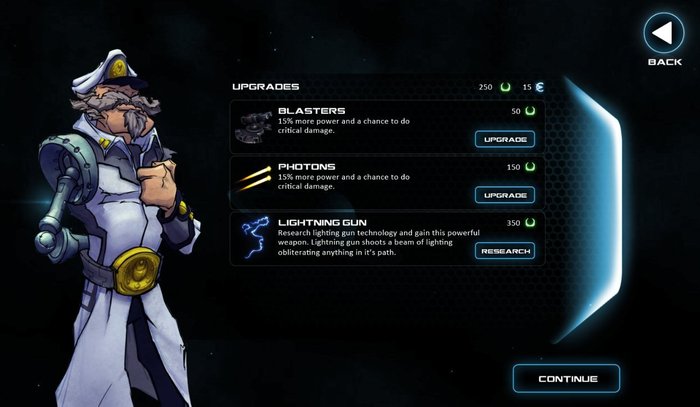 Perks System: Use special bonus perks per level to enhance and strategize your game play experience. As you level you will gain more perks, though you can only use two at a time so choose them wisely!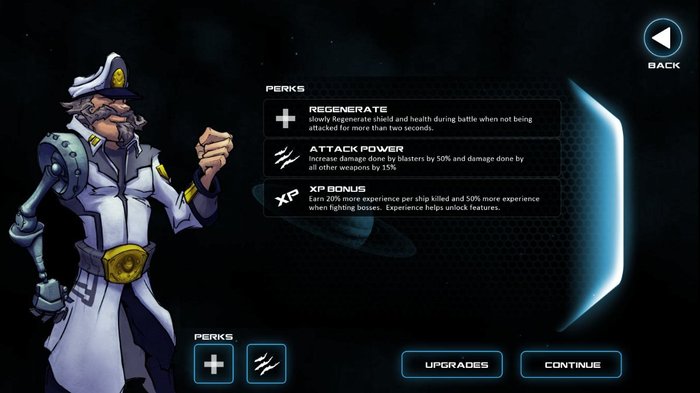 Soundtracks: Soundtracks have extreme importance! We want your game experience to feel progressive. Part of that thrill is creating a score of music that will make you lose yourself in the game.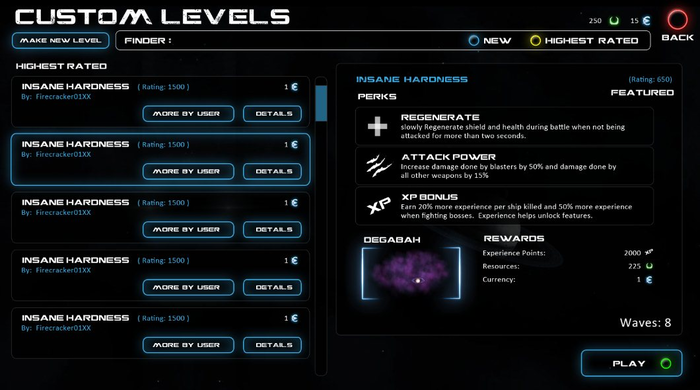 The Ouya, iOS and Android Tablets will get a special set of features. From within Orbital Blaster you will have access to a Level Editor where you can create and configure your own levels. You can share them with the community and friends. Earn in-game currency rewards for rating and creating levels. The higher your levels are rated and ranked, the higher your rewards will be. You will then be able to purchase more content for the game with the in-game currency as more content comes available. All the kinks of this enhancement are not yet fleshed out, but we have a great team and with your help we can come up with the right balance that you will enjoy.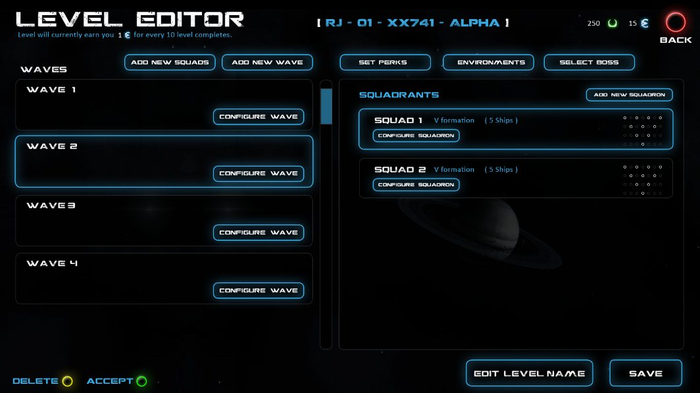 Be sure to back our project on Kickstarter!
Kickstarter.com