This week has been a very quiet week in terms of developing new features for Stellar Conflict. We have all been busy with new assignments and exams. Instead this week, we focused on the design of the game, as well as revamping our website.
Our Website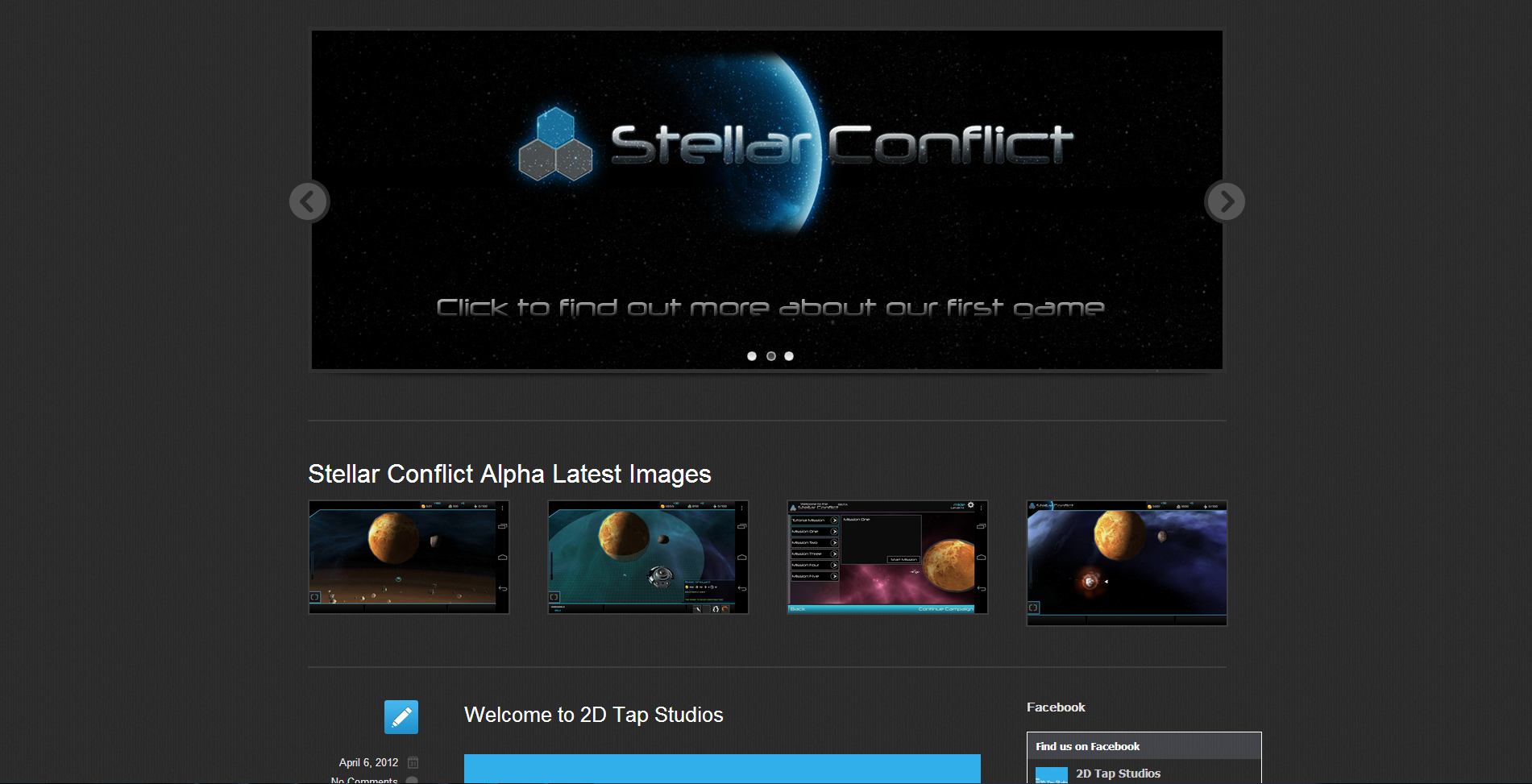 I have started to completely revamp our website, adding new screenshots and starting to add some blog posts onto the site. The website is still a work in progress and I will be adding new content to it all the time to make it look more professional.
Tap 2 Connect
Tap 2 Connect is our social networking aspect of Stellar Conflict and will be incorporated into all of our games in the future. Tap 2 Connect will allow you to add friends, view achievements, send messages and view news regarding 2D Tap Studios. We may also add an updating feature where instead of downloading the entire game again when we update, we will release smaller patches in the app that can be downloaded to fix bugs and add new content.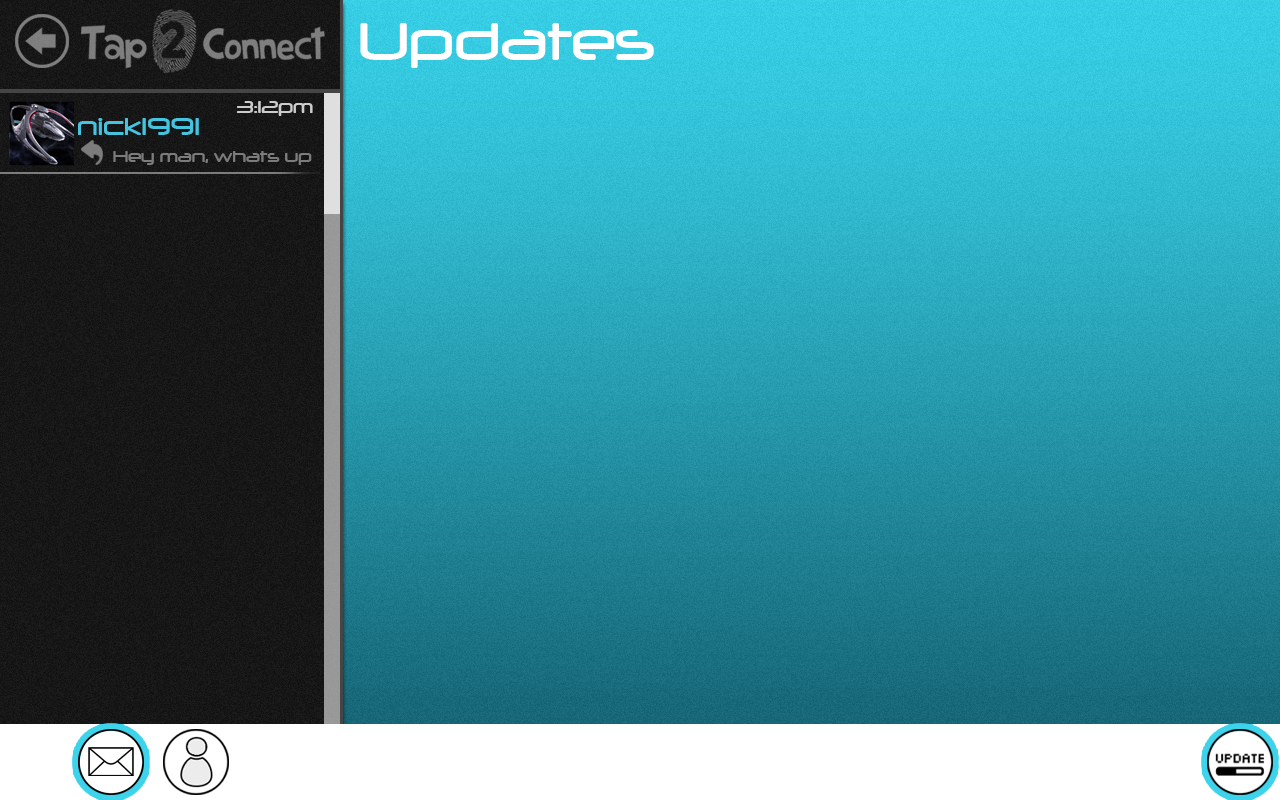 Tap 2 Connect Messages tab. The left section is seperate to the right so you can quickly view and reply to messages.
Private messages can be sent to users at any time due to the fact that the Tap 2 Connect overlay can be accessed at any time by tapping on the Tap 2 Connect logo which is located in the main menu and while in game.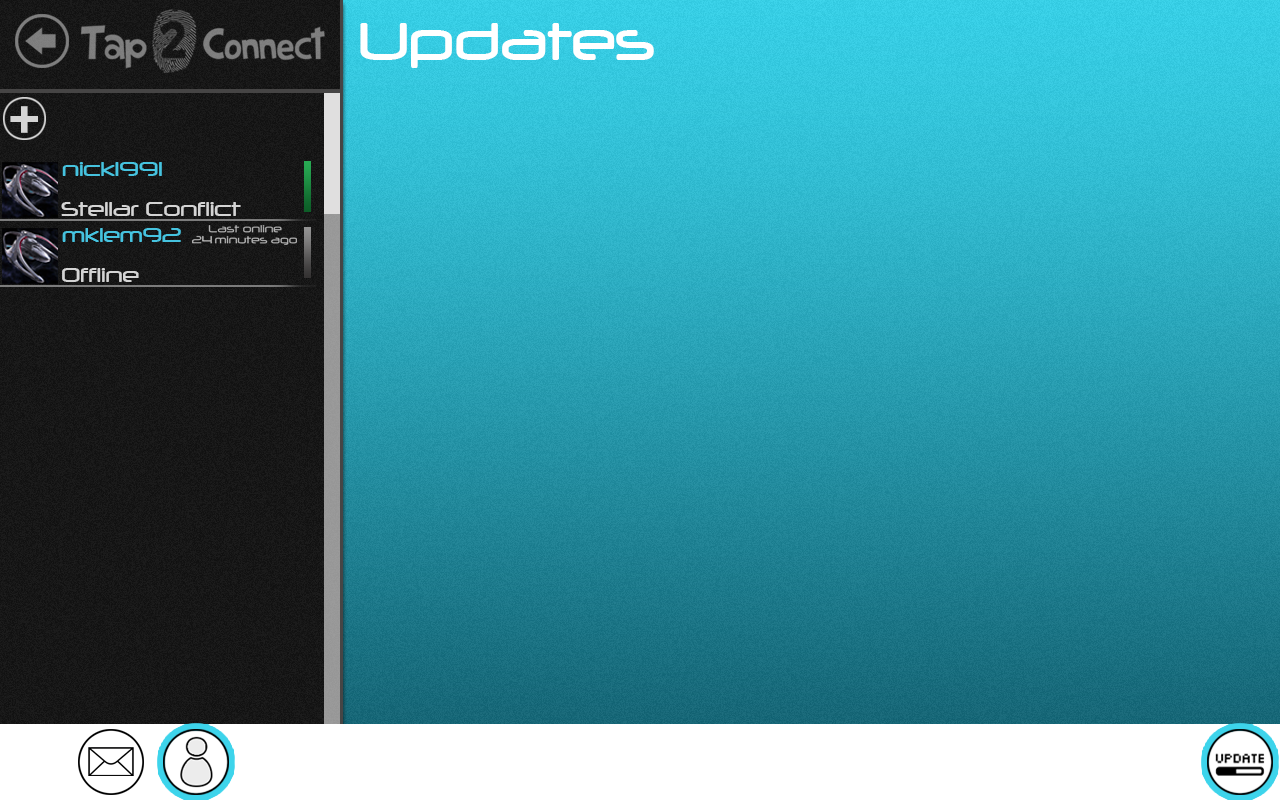 Tap 2 Connect Friends list tab. This tab allows you to quickly see which friends are online. You can add a new friend by either tapping the + sign and typing in their username, or when you verse them online by tapping their profile and clicking add friend.


The friends tab is a great way to keep track of your friends to see who is online. If you are in the same game as a friend, you can tap their profile and either send them a private message or invite them to play a multiplayer match.
Design Document
This week I also started to create some images for our game design document. These images describe the functionality and controls for Stellar Conflict, here are a few that I made: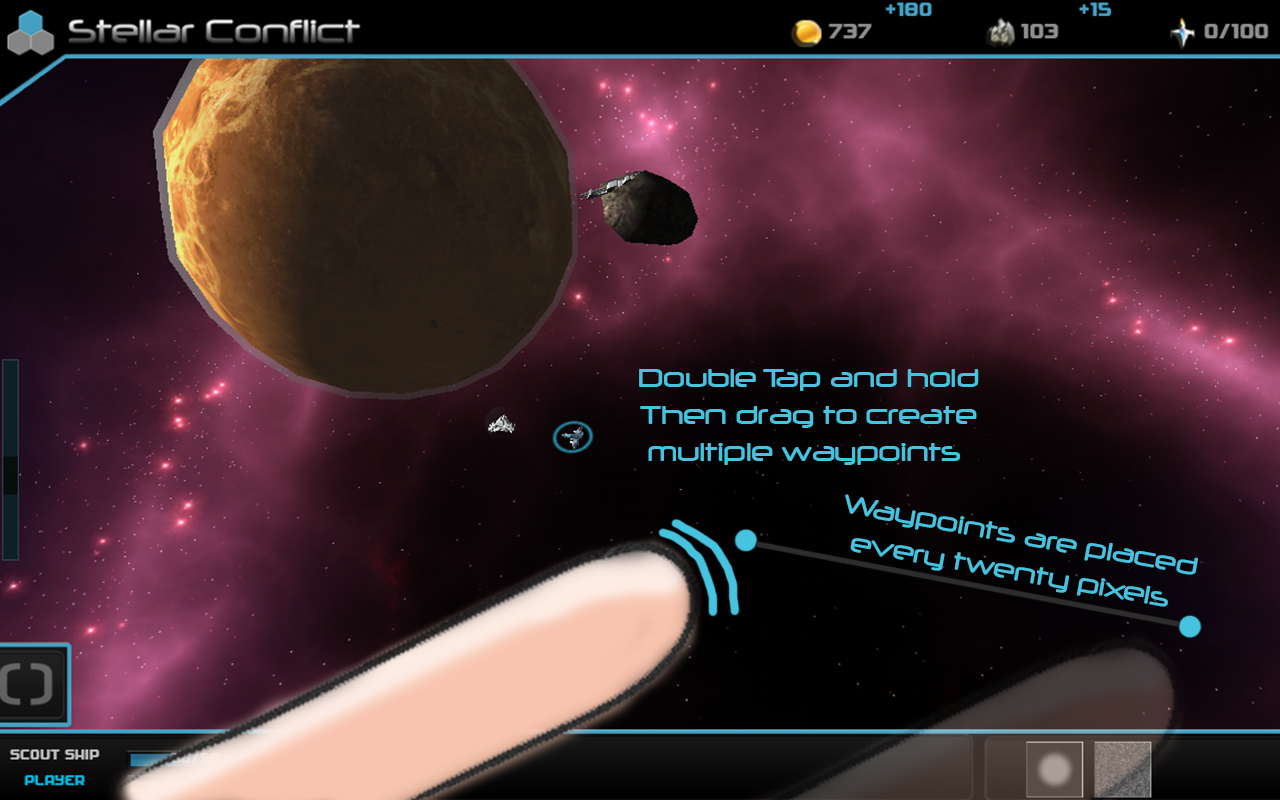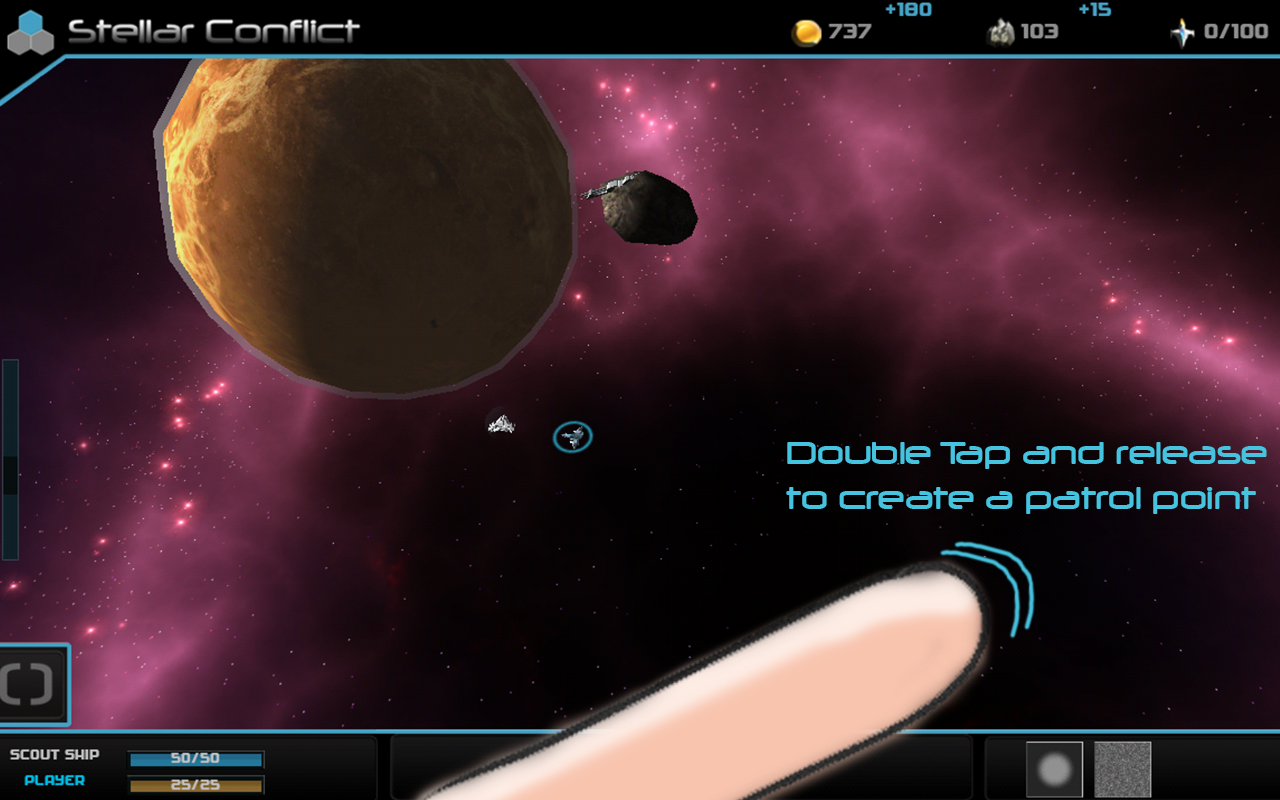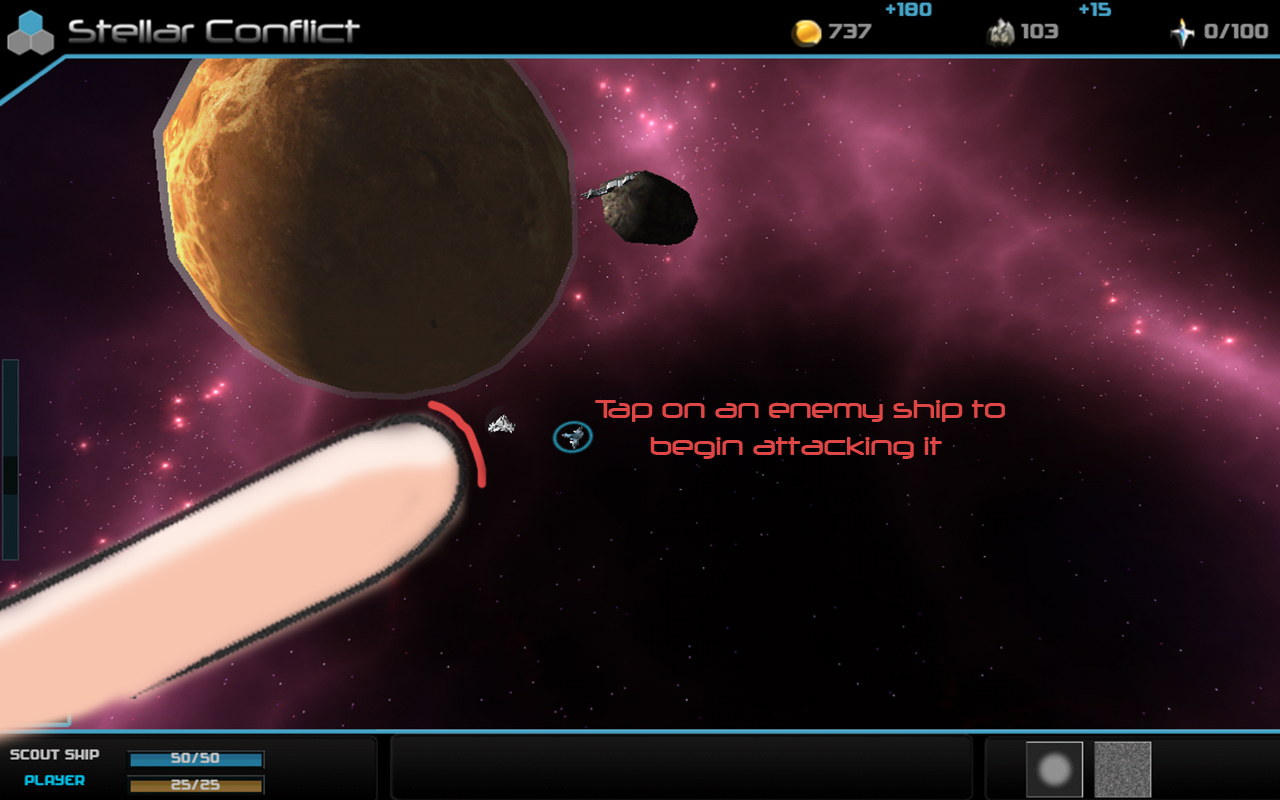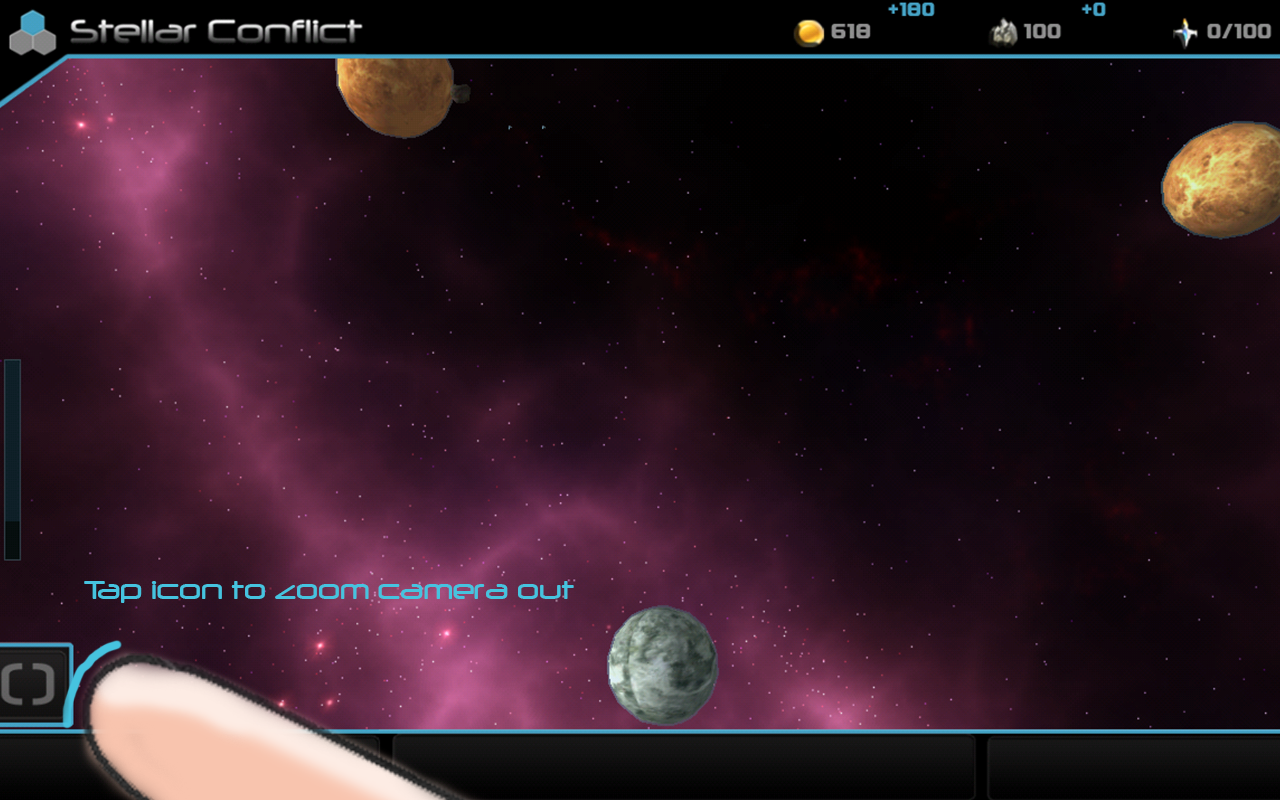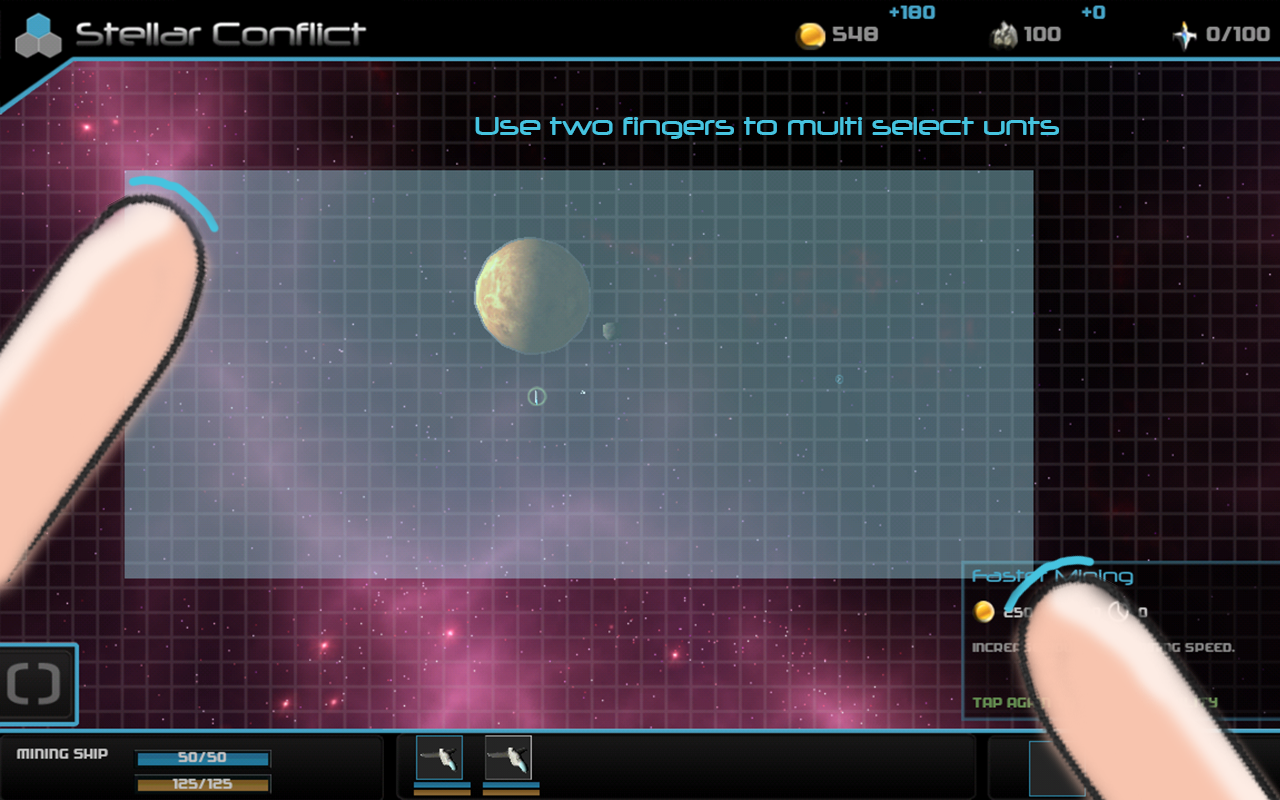 Sorry for not having more information regarding gameplay and functionality this week, after next week, we will be on holidays from uni and will be able to add a lot more content and new 3D models, animations and particles. We will be also releasing some gameplay trailers soon to show how the game is coming along. Once we have the AI combat working well and some new ships we will release these small trailers