We have been busy this week creating some new content for Stellar Conflict. Some of the new features I am going to show you today is our new XP System that has been implemented this week, AI combat and features and the progress we are making on a new feature called our My Fleet Customization.
XP System - After every MultiPlayer game you play in Stellar Conflict, you will be rewarded with Experience Points. For each enemy ship you destroy in a MultiPlayer match, you will receive XP. You will also lose experience for each of your ships that are lost.
XP is also earned in the SinglePlayer section of the game. Experience is tallied the same way as MultiPlayer however you will receive bonus experience for completing the Campaign mission.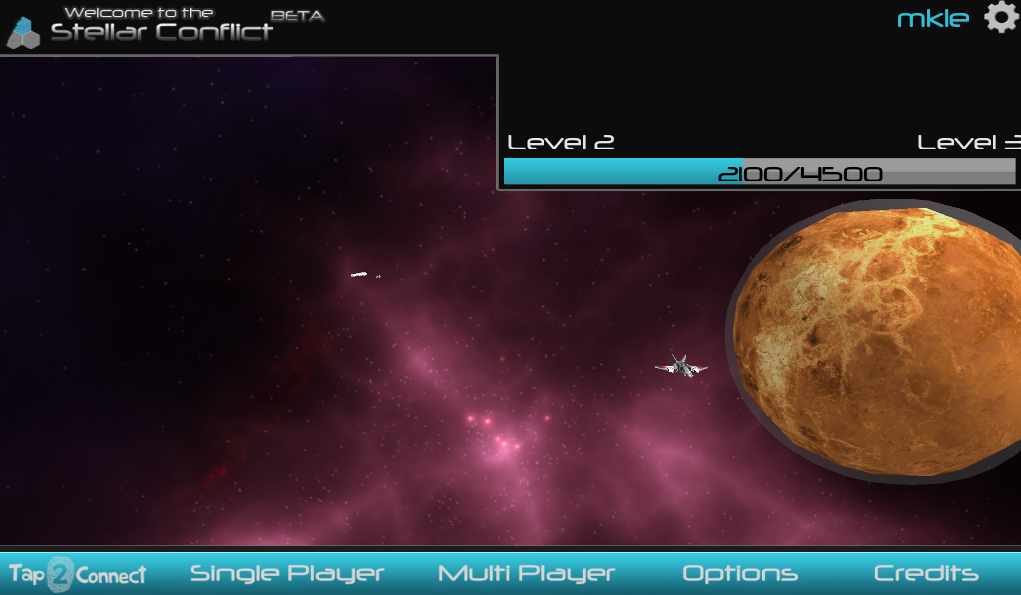 My Fleet Customization - A new feature that we have added this week is the My Fleet Tab inside the MultiPlayer menu. My Fleet allows you to create your own custom Fleet to use in MultiPlayer. You are going to be able to customize the visual appearance of all of your units. This customization will include changing your ships color, the ships body, wings and weapons. Abilities can also be swapped and changed in this screen.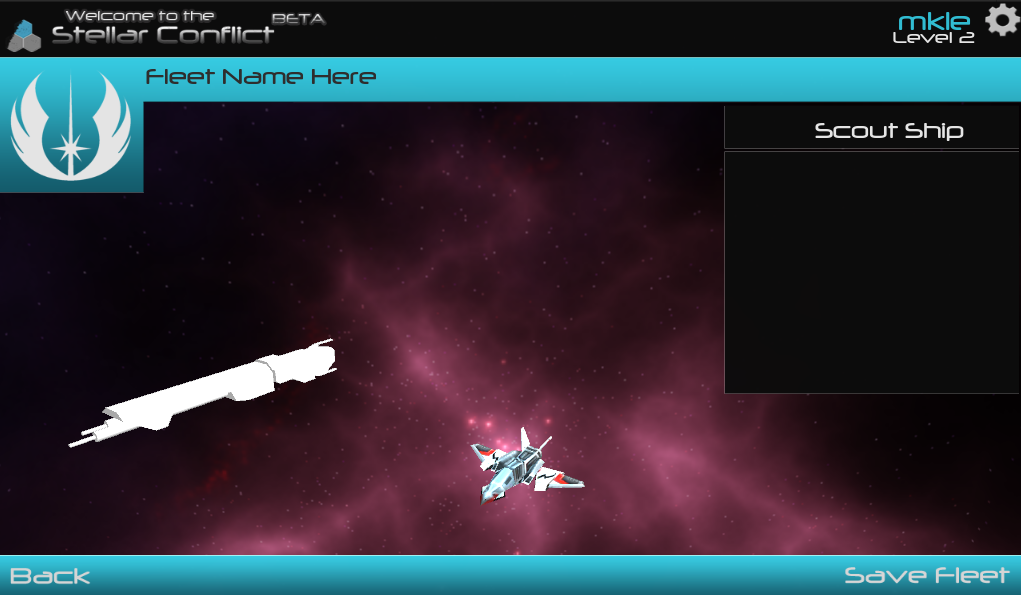 My Fleet Customization is still a Work in Progress and we will be adding more features and customization options at a later date. By earning Experience and leveling up, you will unlock more of these customization options and new abilities for your ships. You are able to name your fleet which will be shown to other players when you are versing them in the online mode. Your fleet symbol is also able to be changed.
AI Combat System - This week, we began to update or AI units and add a basic combat system. At the moment, the combat system is static and units stop moving and attack each other. We are planning on creating a dynamic combat system where ships will fly around and attack in smooth formations. This will make the combat more action packed and exciting to watch. It will also increase the length of the combat situations.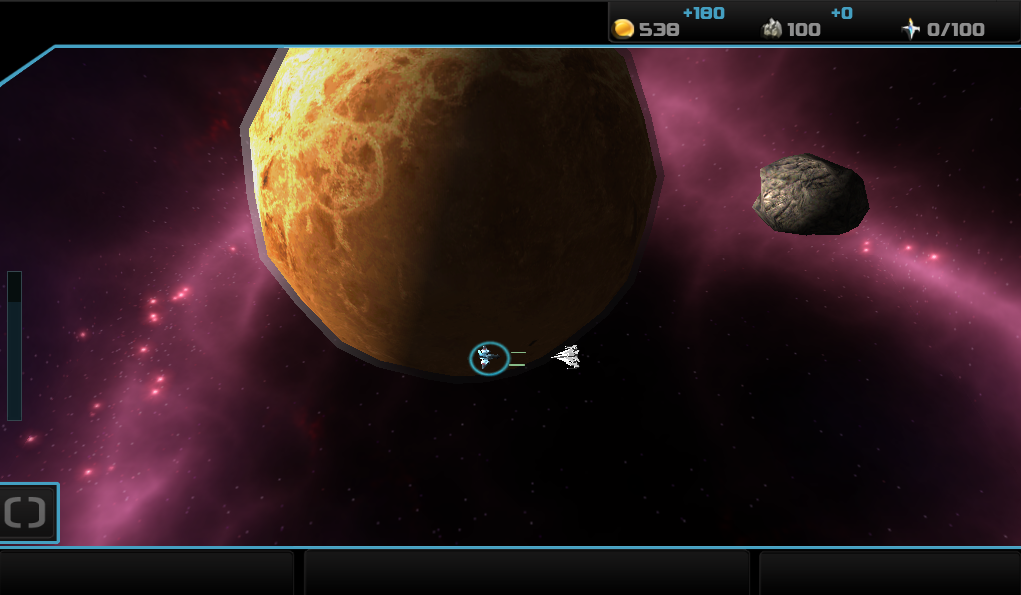 This is what we have been working on for this week. Next week we will have some information regarding the SinglePlayer Campaign Missions and more My Fleet Customization details