The crew
Ah the crew. Tropes, everywhere tropes… Lolwut?! No. Awesomeness, everywhere awesomeness :-) I started playing with some pixel art concepts for the crew complement designs, setup character looks – and at one point I recon I got enough to run with. The first pass on the crew design concept.
I got the captain, 1st officer, pilot (the redhead in the black "jelek" vest), engineer, doctor, sensor array operator, defense array operator and, of course, the muscle. Sailor shirt guy.
So far I only did walk cycles for the captain, but it's totes gonna be copy/paste to make the other ones. And I'm sure the look will change, like a lot.
Onward!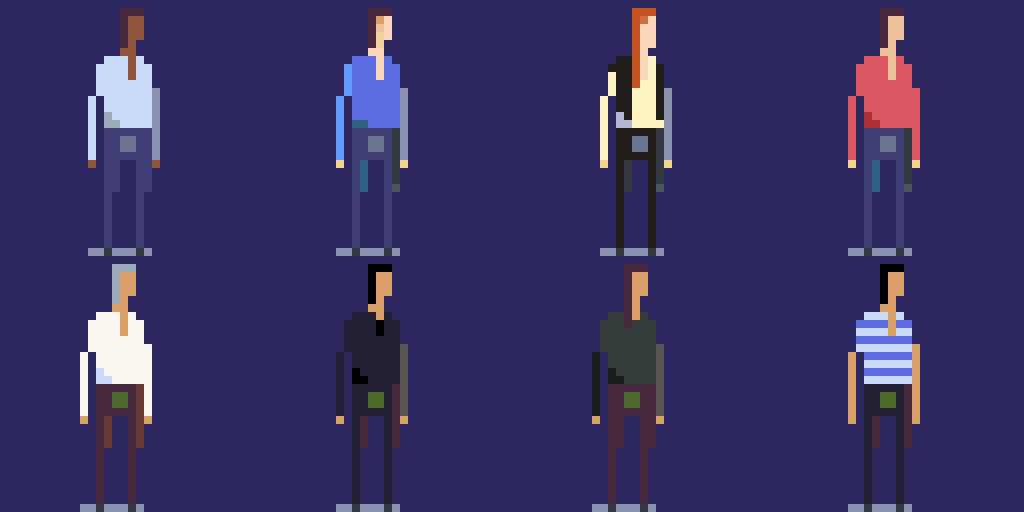 ---