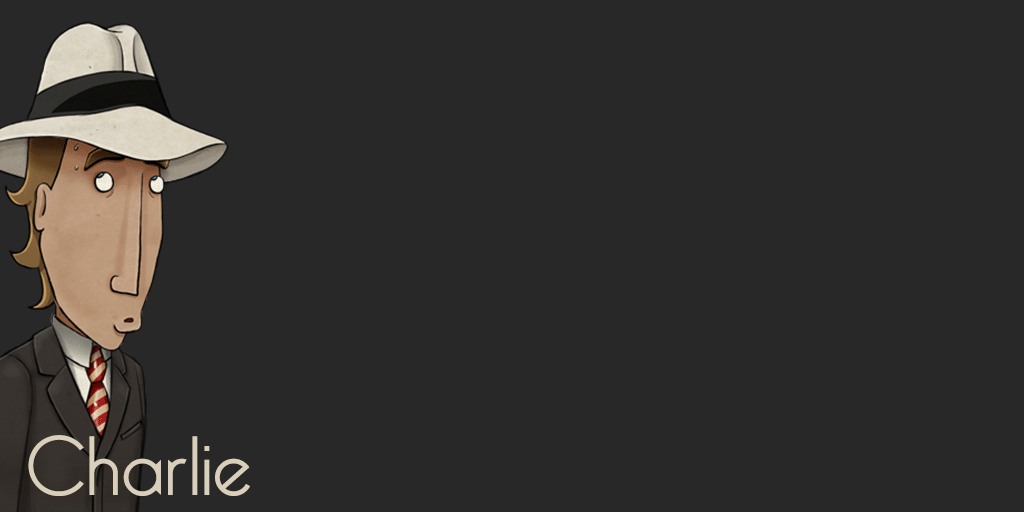 Hi Guys, I'm Ger, the Author and the Game Designer of Dream Chamber. Nice to meet you all!
So, the Noir setting … Let's start from the beginning.
Our main idea was to create an adventure game that was even an artistic entertainment product, suitable for genre's fans and new players too. The product should have been funny, plesant, but not comic. So, we started to re-invent the Noir genre, introducing all its tòpoi and cliché, but exacerbating or overturning them too; everything to achieve our purpose: to create a product that wants to be ironic and really original, almost a noir "parody", able to give to the users some carefree hours.

By the way, our will to create a funny, plesant entertainment product, lead us to the choice of avoiding a too hard gameplay difficulty, removing all the gameplay aspects that in adventure games normally lead the users to get stuck! So, we can see Dream Chamber is a funny, ironic, interesting interactive story, with an engaging storyline that always keeps your attention at every turn.
In Dream Chamber we have a lot of Noir cliché – as someone said, we have femme fatales, Bogart-style fedoras and even a character named Chandler -, but we have completely overturned the most distinctive element of the noir genre: the protagonist's features.
Usually, the main character of noir stories is extremely coherent, upright, never settle for compromise; rude and crusty, but somehow captivating. Charlie, Dream Chamber's main character is, in many aspects, exactly the opposite: he is very very rich (trait almost completely absent in noir protagonists), disinterested in everything; he doesn't follow any ideal and doesn't care justice. He doesn't know what is "honor", he is simply naïvely good, very rich and bored.
Unlike a typical noir detective, Charlie doesn't know anything "about life", he is completely alienated from reality and he hasn't got any experiences to support him; for sure, he isn't respected and he hasn't got any charisma. All that is often highlighted, from his presentation, where is well highlighted that Charlie doesn't work because he has to, but beacause he is bored.
So, even when he is awake, Charlie lives in his world, dreamy, naive that makes him seem almost a little bit stupid. Ironically, playing with the dream game mechanics, Charlie is more awake when he is sleeping: during his dream, he can talk to Charles, the representation of his ego, that lead him to reality.
We tried to transpose the Charlie's vision of world in the graphic style: Dream Chamber world is colorful and cheerful, but at the same time everything is deformed, misrepresent; colors and lines are soft, pale. This graphics style fits perfectly with the noir-dreamlike atmosphere that we looked for!
Thanks for reading.
Bye,
Ger