Hey, everyone!
It's only been a few days since our last post, so we're still not ready to share more details on our environment concept art, but we do have something new to show you, and news on the game/level design department. As we've mentioned, our transition from level design to game mockup opened our eyes to some problems we might face in the future (which could greatly extend and delay production times and still not produce the results we were looking for), so we decided to change and adapt a few things straight away to nip them in the bud.
Right from the start, our idea was to create a side-scrolling platformer game, which then evolved to a side-scrolling puzzle platformer. However, the more we fleshed out Loowa's narrative, the more the story seemed to be leading us to a different concept. From a "keep walking forward" puzzle platformer idea, we arrived at a "multi-path springing from the center" design where puzzles take the stage and platforms act as a base for Loowa to walk on. Although players have to explore all the pathways of each level, they are free to choose the order in which to complete them.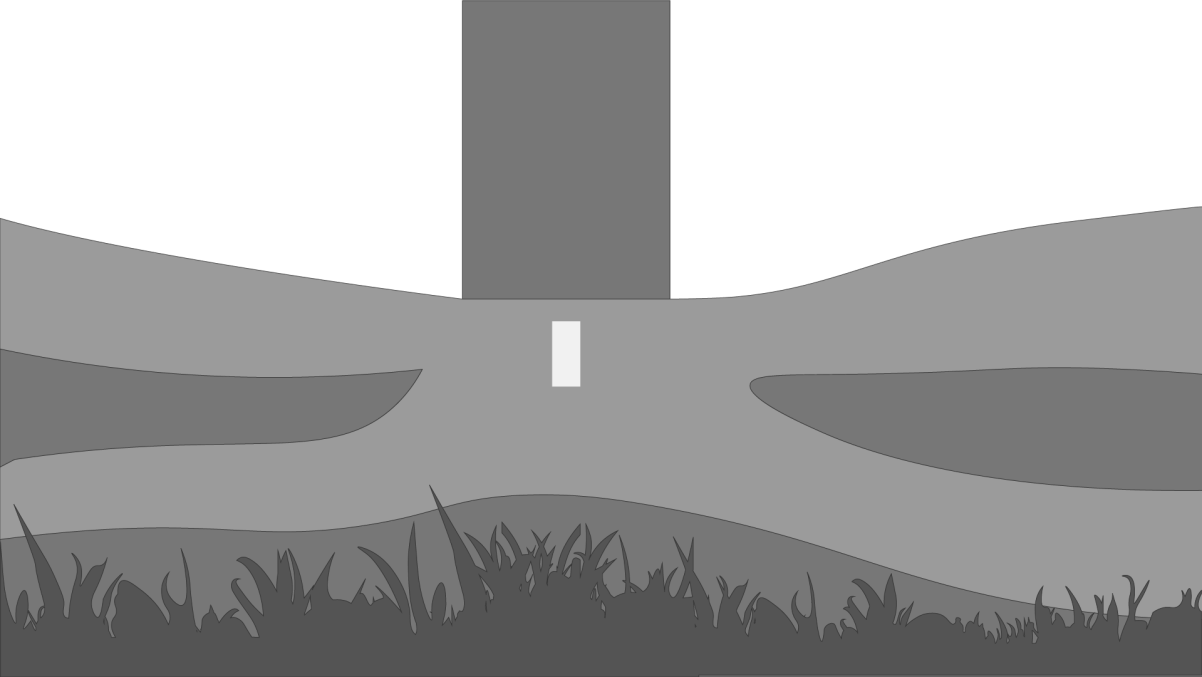 Mockup of Loowa's central screen, where players start each level

So the game's design started to evolve, becoming something completely different from what we set out to create in the first place. Each setback overcome seemed to create a new problem we needed to solve. One of them was deciding how players would take Loowa to the path they selected and how that choice would be represented on the screen. At this time, we already knew we wanted players to interact with puzzles using their mouse on PC/Windows, so Carolina took a leap of faith and showed us this cute little test, where you can see the wolf's eyes (which stands in for Loowa in these early stages of the process) moving according to the movement of the mouse:

And, just like that, everything seemed to fall into place. We were attached to the idea of using the keyboard because of our early notions of developing a "puzzle platformer", but we soon realised that since our concept had evolved, we might as well embrace that change. We decided that it would be easier if players used only their mouse to play the whole game: from puzzles to horizontal movement and, of course, to select each path. So, there you have it — from side-scrolling platformer to side-scrolling puzzle platformer to side-scrolling puzzle game — Loowa's design has finally arrived at its destination, and now we just have to fulfil it!
More to come soon, stay tuned!
#gamedevelopment #indiedevelopment #indiegame #indie #unityengine