Long Time no see IndieDB!
We have been quite offline for the last couple of months. As most of the world, COVID and quarantine disrupted our workflow and many opportunities. We'll dive deeper into this in the following. The let's speak first about the protagonist in the room: DeckRX: The Deckbuilding Racing Game!
"DeckRX is a deckbuilding racing game. Race and card-battle your way for immortality as you unlock new cards, cars, pilots, and hand-crafted race tracks on different planets. Design your racing strategy, build up your deck, combo your cards, and survive to the finish line!"
DeckRX is a new approach to deckbuilding games. We mix elements from everyday deckbuilders with several elements of the combat racing genre. The game's still in early phases of development, but what can players expect from it? I carefully analyzed the market to see which features to focus on.

Different Racing Strategies: As deckbuilding players, we have one big complaint with deckbuilding game. When we we're analyzing the market we discovered this was a common complaint. When playing deckbuilders, on many occasions players feel they can only play with one type of deck.

We're big deckbuilding / board game fans. We're carefully designing DeckRX, players will have multiple viable options when playing. Every pilot will have a different racing strategy with cards unique to them. The game will not become stale after a couple of playthroughs.
Unique Artistic Style: Me (the marketing guy at the studio) asked the artist for one of those technical phrases that would summarize DeckRX art style easily.
"A retro take on an underground urban sci-fi style, with anime influences. And also a bunch of shaders."
Everyone knows that their a couple of seems when analyzing players, they enjoy the cyberpunk punk style and love anime. No problem for us! Our artist is an enthusiast of 90's cyberpunk anime. Want to check it out? Head over to his Twitter.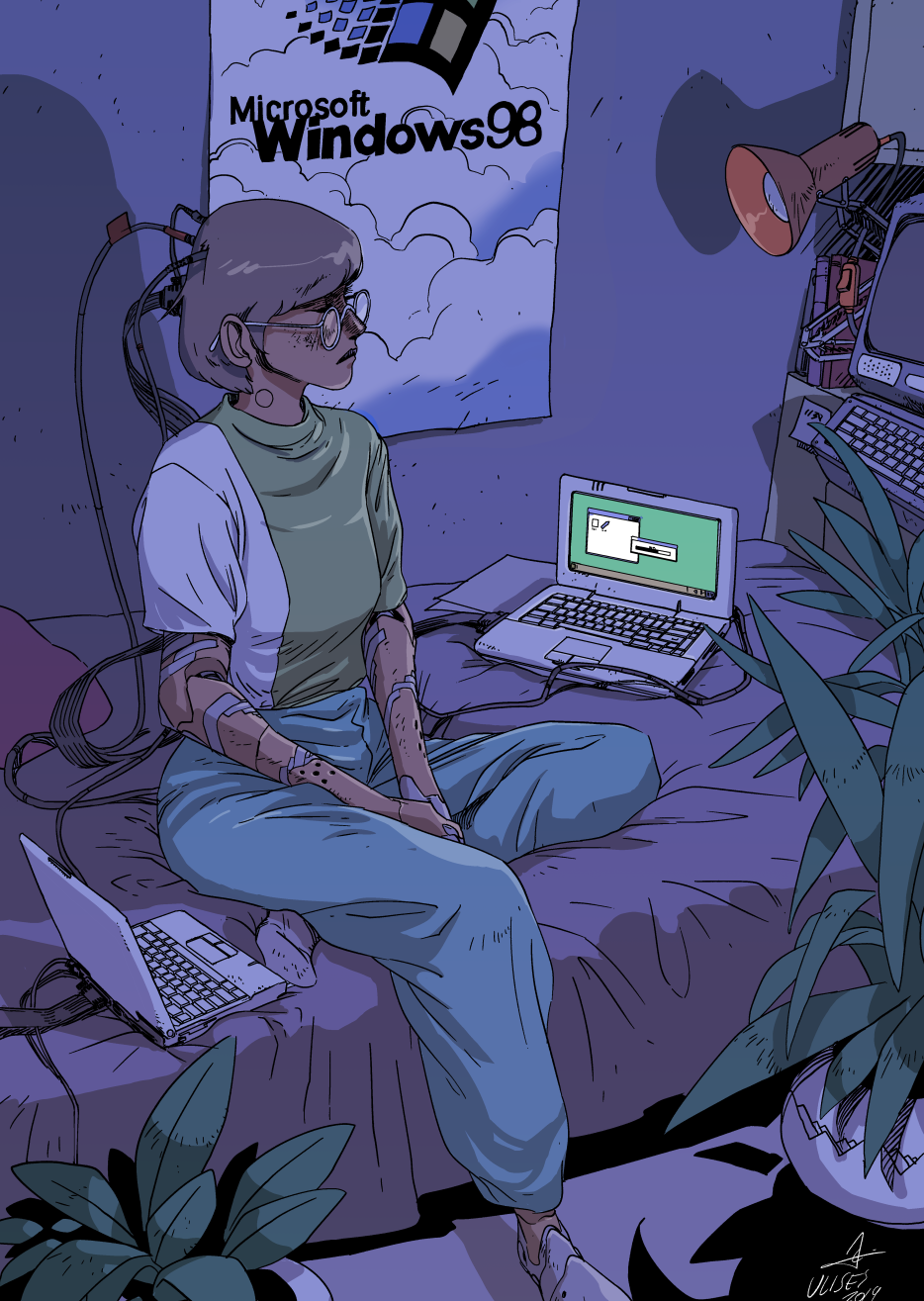 Replayability: We briefly mentioned it before, but replayability is one of the biggest feature of DeckRX. When players read roguelike or roguelite, they understand replayability. Replayability comes from:
Building different decks with huge amounts of possibilities.
Pilots with unique cards and combos
Different planets to race in, each with its own circuit pool.
Both in-game and permanent progression systems
There's too much info in regards to Replayability that we'll dedicate a whole blog post to it. Also, some of the systems are not yet completely designed so let's wait some time to dwell into this more.

So that's it for today! Our first DeckRX: The Deckbuilding Racing game blog post.
If you want to get in touch with us about anything related to the DeckRX or gamedev don't hesitate to join our Discord!
See you next time!