Greetings space captains! Here is the latest campaign news and the latest in development for Hyperventila, starting with development.
I've spent the last week updating the ships in the game and finalized the Intercorp Tracker with its interior.
As a little added bonus you can now select your preferred pilot seat colour. Who doesn't like a little extra customization?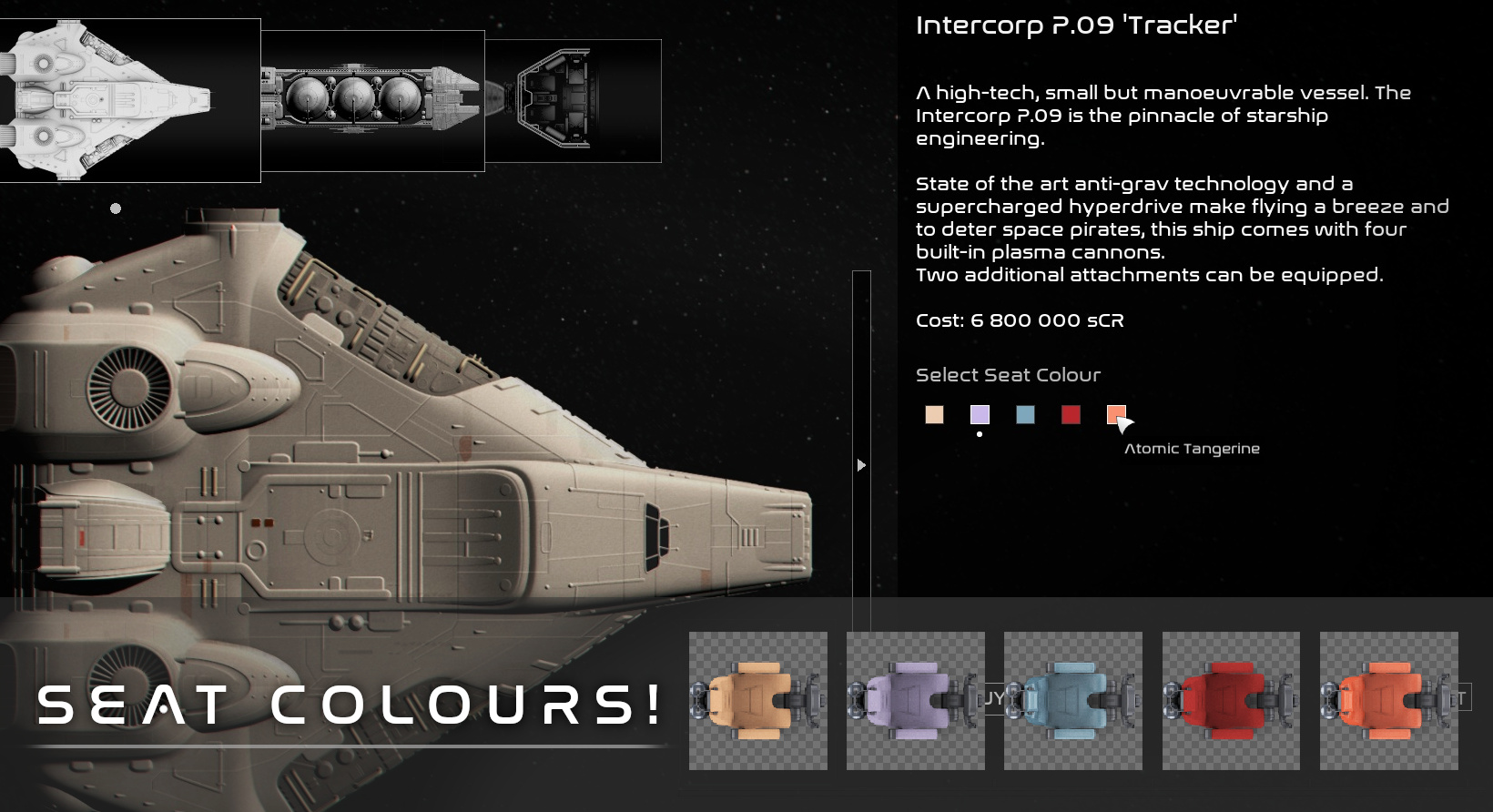 Here is a new planet in the game for the Pyron system. It will feature canyons and rocky deserts, similar to planet Barrion in the Demo, only this planet it much hotter and doesn't have as many settlements!
For the campaign, there are now some rad Hyperventila t-shirts you can get, simply add them to your order in the check-out!
I have a few myself, and in case you're wondering; they are very comfortable and the logo survives the washing machine with no signs of wear even after months of use.
You can select from the sizes, Extra Small to Extra Large and everything in-between!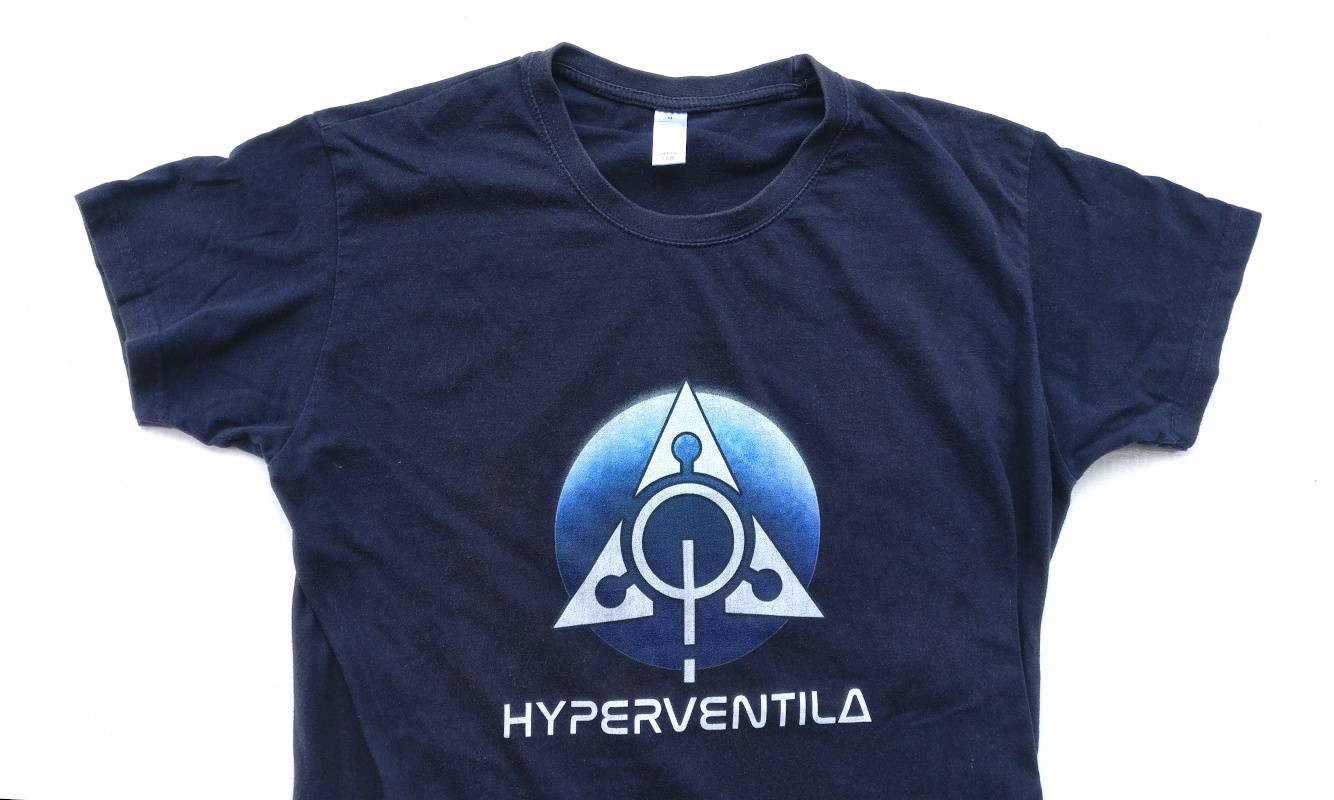 In other news, head over to our Discord where I've just updated the server with a bunch of new game-related emojis!
Thank you to all the new backers, you are awesome and I love you all! To those who have claimed the Ship Designer perk, I can't wait to see what ships we come up with!
Keep sharing and keep spreading the word of the campaign!