(In this video, graphics settings are set to Normal, which runs at a smooth 50-60 FPS with a GTX1060 at 1080p)
This ship is a VTOL SSTO and can carry 20 seated passengers plus a Buggy.
Both the Pilot and Copilot can fly the ship.
In this quick video I did not go to space for the purpose of keeping it short but you can watch that in other videos on our YouTube channel : Youtube.com
The planet that you see here, which was used in the first tech demo, has a diameter slightly larger than the earth, has four small moons and orbits three suns.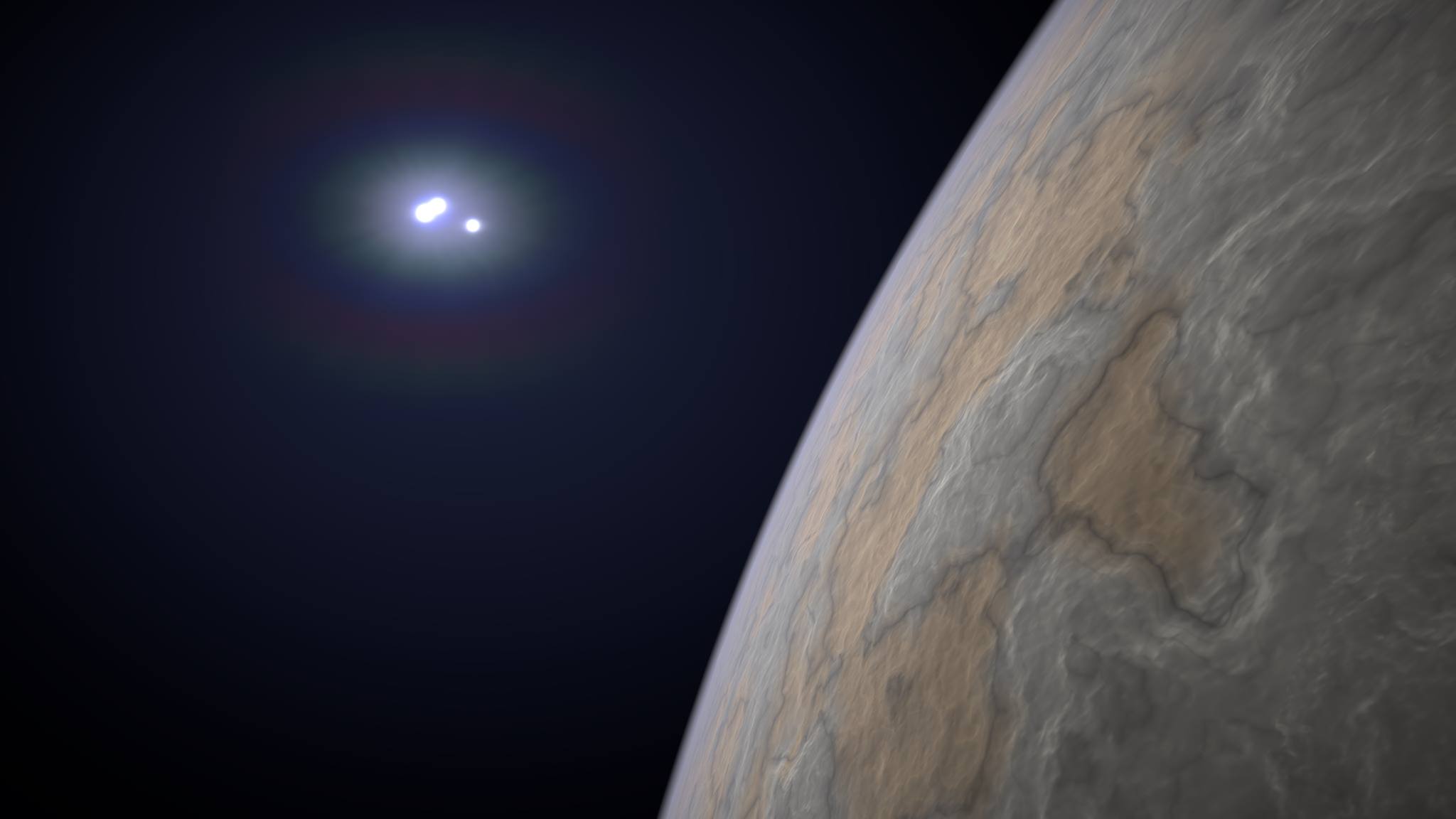 Here's our Buggy, it's a two-seater ATV and also has small thrusters !
The planets and the galaxy scale is 1:1, transitions from surface to orbit to deep space are 100% seamless, it's all the same scene no matter where you are in the galaxy and there is NO LIMIT in relative velocity.
There are hundreds of billions of star systems, each with hundreds of orbiting planets you can land and walk on, but the distances are also 100% realistic so this game is based on challenging yourself to the max !
Also, all planets and moons orbit each other and rotate in a realistic manner.
My favorite commandment: Thou shall not see a skybox.
What you can see, you can touch !
During the Techdemo 2, we will invite everyone who have made a donation to play with us as passengers in this ship.
Here's how it will go :
We will takeoff from the surface of a planet similar to earth in size, go to orbit, navigate to and land on one of the planet's moons.
For a short time while coasting towards destination at hundreds of kilometers per second, you will be able to unbuckle your seat belt and float around inside (and outside) the ship in zero gravity, before bringing everyone back to their seats and starting up the engines again to decelerate.
Once landed on a moon, you will quickly learn that walking is a little more difficult in a considerably lower gravity environment.
The demo should last about 3 to 4 hours.
At the end of the demo we might let some people try to fly the ship if they're up for the challenge (Real VTOL flight physics and I personally fly helicopters in real life thus making it look a lot easier to fly in the video than it actually is).
As for how the ship looks like from the outside, I will let your imagination go wild, and you shall see it during the demo :) To participate in the next techdemo, you can donate/pledge 10 USD which will also give you full access to the game and all future releases.
Official website/Forum: Galaxy4d.com
Donate/Pledge: Galaxy4d.com
Our Trello Roadmap which includes the date for the techdemo : Trello.com