Today we've run first internal tests of the new build. It includes a range of fixes and improvements in the boring stuff (mechanics clean-up both on code and design levels) but there are a number of features that make quite an impact during preliminary testing.
Battle Stations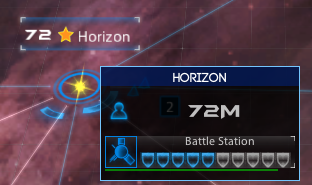 Battle stations is a feature we've been waiting for quite some time to implement as they add a whole new layer of defensive strategies. These battlements are powerful (able to take head on 3 Battle Fleets) but also fairly expensive. In our test they impacted the game heavily, although in an indirect manner - when a Battle Station was built in a system all enemy fleet movement in the area had to be adjusted leading to a much more complicated positioning and tactical movement.
Battle stations have seen combat once, when in a pivotal battle I charged with my battered armada headlong into enemy hub world only to find myself overwhelmed by attrition and battle stations' firepower. So yeah, they do work, in fact we feel they might need some further balancing;)
Invasions revamp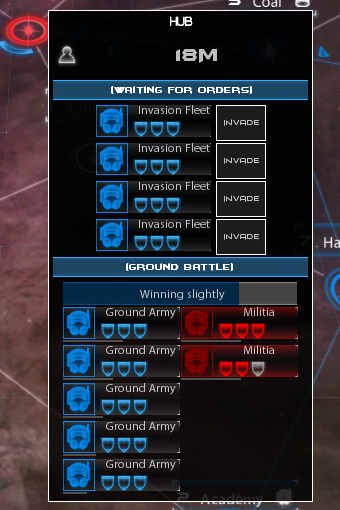 Previously, invasions were all about getting enough invasion fleets to get into a system and start taking it over. Now these battles planetside and on space stations in a system have been brought in line with space battle mechanics - there are armies deployed by invading fleets and militia forces defending the systems' assets. This allows for much more creative use of invasion fleets as they are not "consumed" by a battle, rather they remain in a state that this battle has left them in. This makes their reuse possible and it promotes taking over much larger areas, which impacts the overall map balance of power, strategy and tactics.
Spectator mode
We've implemented a first, rough pass on spectator mode in multiplayer games - now up to 2 people can watch the other 2 duke it out!
In addition to that we've implemented numerous fixes, refactoring and improvements. If the stars are right we'll be able to deploy this build sometime next week. After that expect an announcement on an open evening when it'll be possible to challenge us, the devs, for a skirmish in space!