Dear players,

In this week's update, I want to present you more new features of the upcoming "Economy & Colonization" update.
Workshop
If you have played the first Galactic Crew, you know that you can build item processors in your spaceships to disassemble items into resources to clean up your inventory. In addition to the already known item processors for spaceships, you will soon be able to build workshop in your planetary colonies to craft a vast range of item.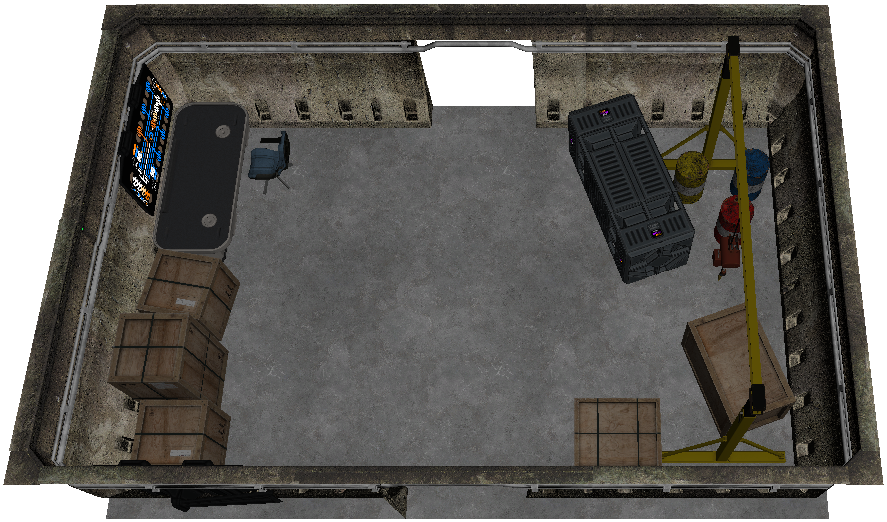 These workshop work similar to the item processors: Select one of your crew members and assign him/her to work here and a dialog pops up with a selection of items you can craft or items you disassemble into goods. The image shows a selection of crafting recipes that are currently available. More recipes will follow soon.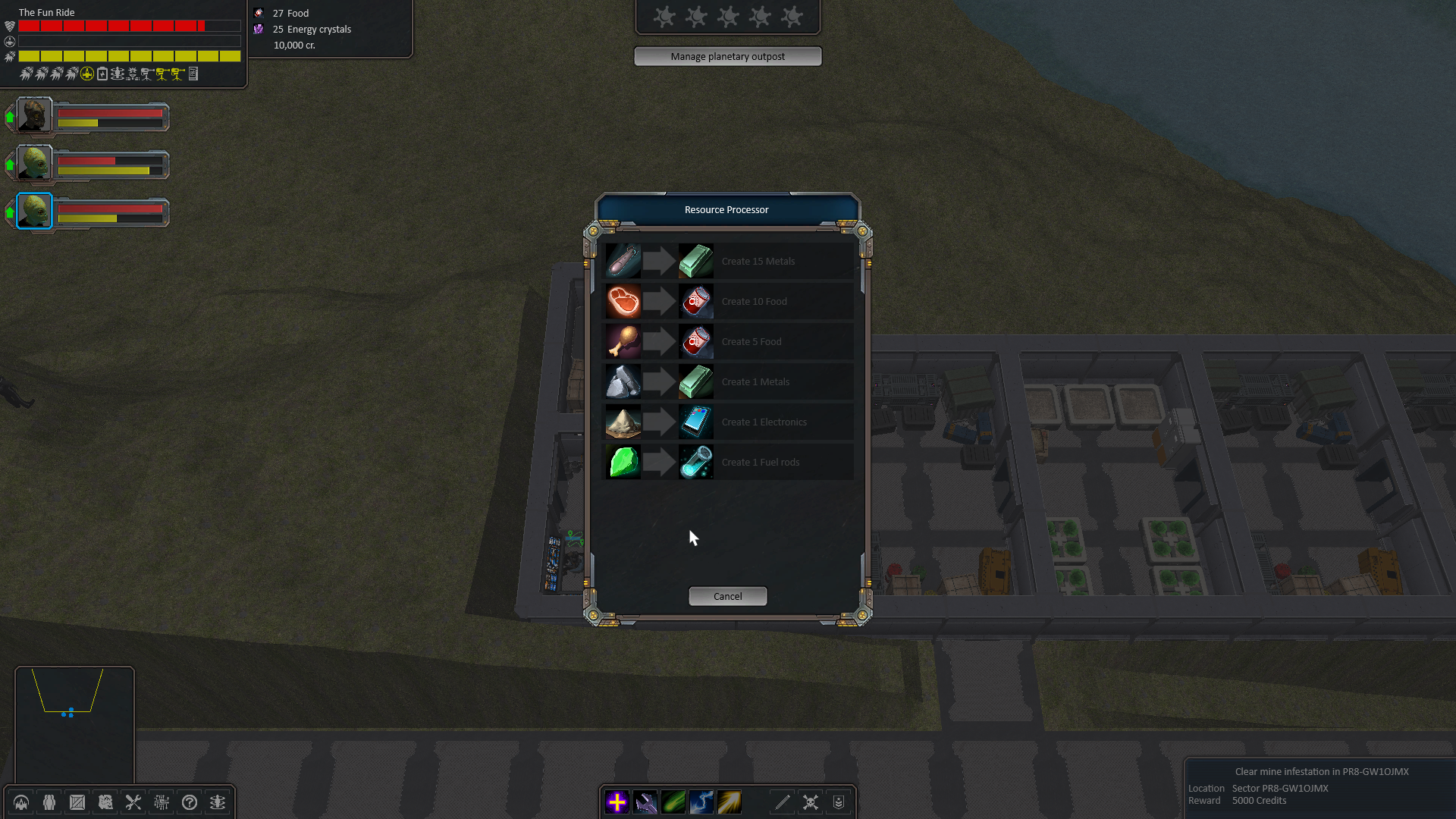 If you already have built workshops in your colonies, they will enable crafting automatically with the next update. You don't have to update your outposts!
Galactic trade routes
You can not only craft new items using the workshop, but you can also produce new goods like food automatically using the botanical garden. More ways to produce goods automatically will be presented very soon! You can either stockpile them for later use or use a brand new addition for your colonies to create galactic trade routes: The landing pad.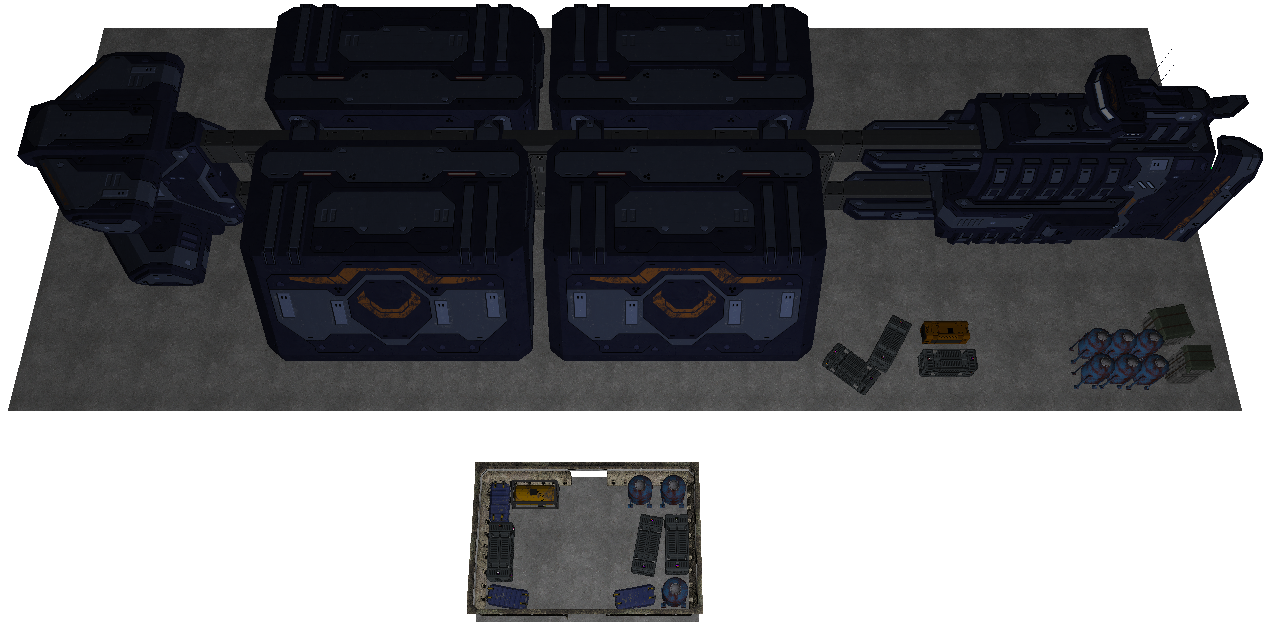 The landing pad is the by far largest room for your colonies so far. The size of an ore storage room is shown below to give you an idea how massive this room is. Each landing pad enables a new trade route to any space station. When you create new trade route, you give it a name and select goods you want to sell and the ones you want to purchase and the rest is done automatically!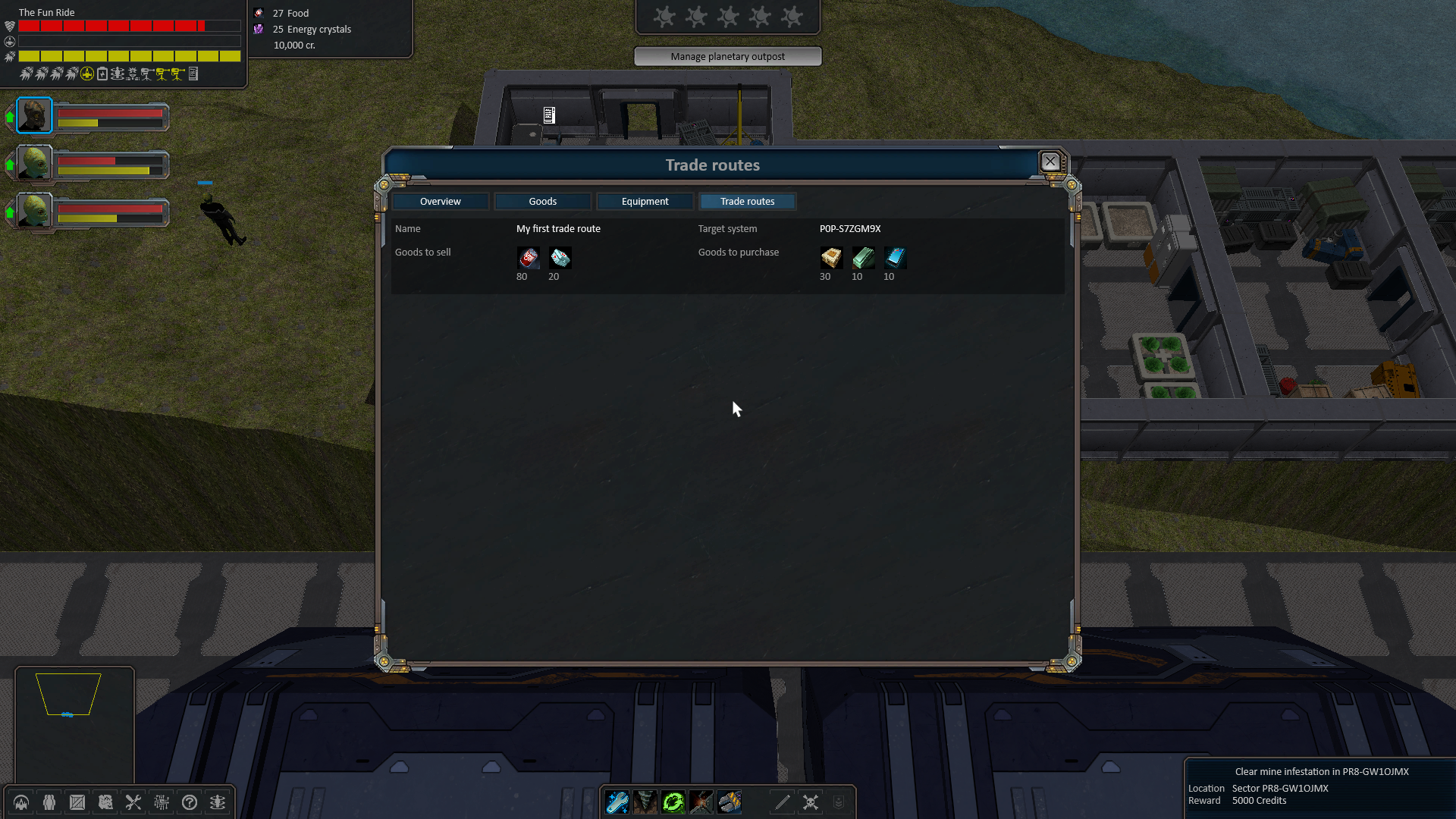 Using a smart combination of botanical garden, storage rooms and landing pads gives you a steady supply of goods and income and it can bring your galactic colonization to a whole new level! Use the trade specialization of each space station to maximize your profit!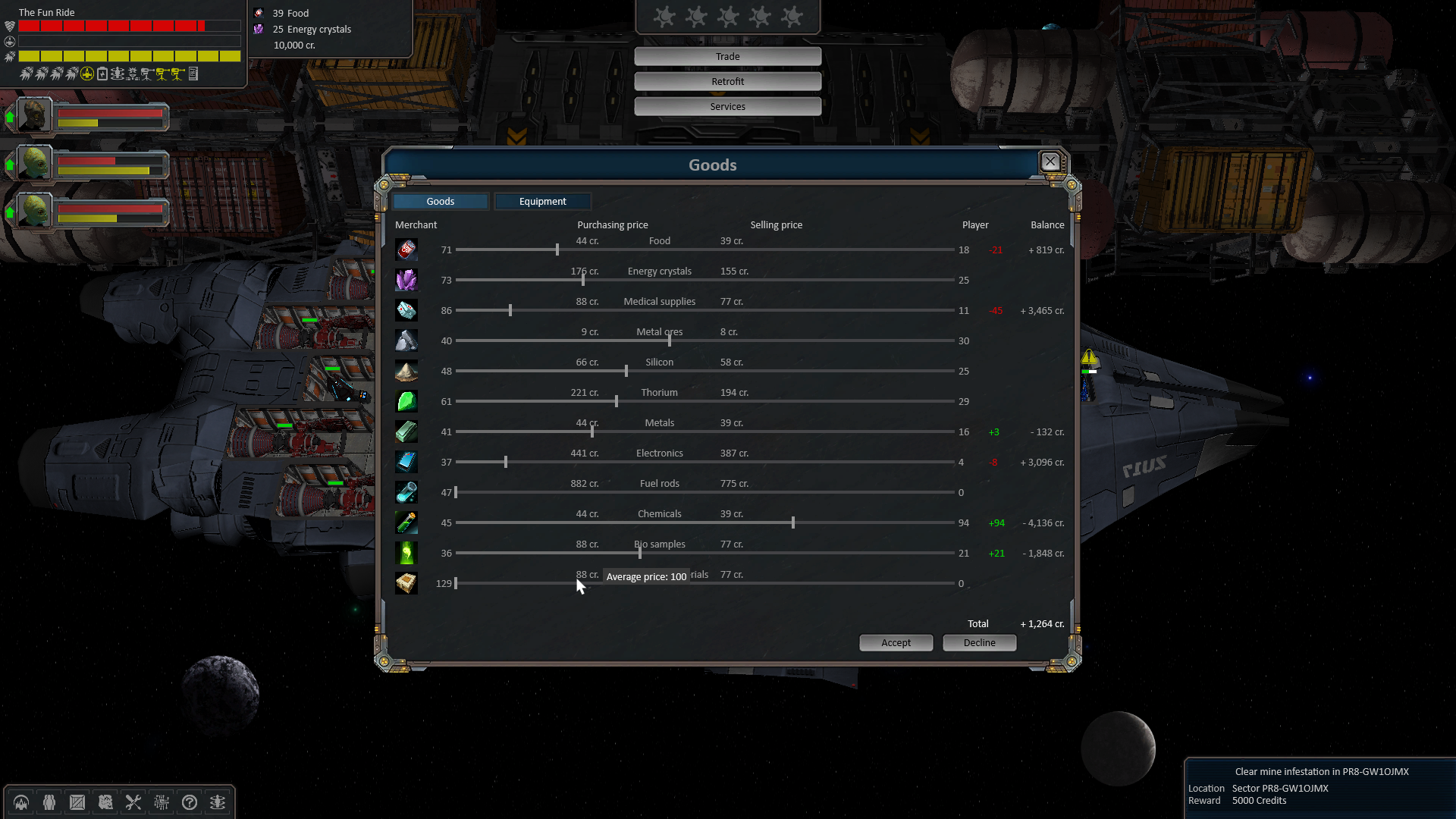 Galactic map update
I not only add new features to the game, but I also update existing features. Trade routes are visualized in the galactic map so that you know where your ships are. If you start colonizing the galaxy, the map might get confusing. That's why the next game update will feature filter buttons in the upper left area to show or hide mission locations, colonies and trade routes.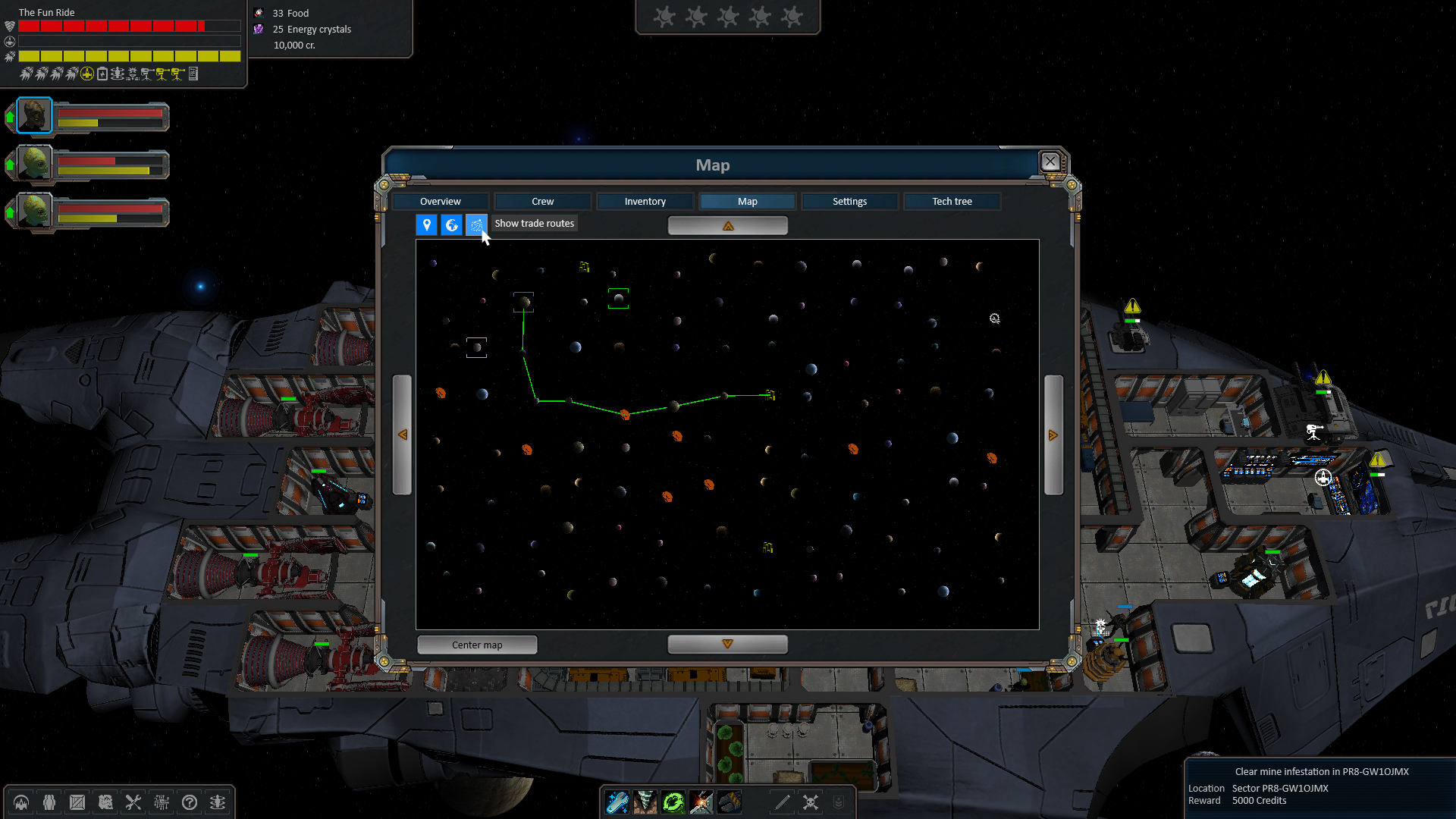 Links