Dear players,
In this week's update, I want to present you more news regarding the upcoming "Economy & Colonization" update.
Colonists
Galactic Crew II started its Closed Alpha where Galactic Crew left: with three very distinct roles to choose from when starting a new game. Space pirates start stronger with advantages in space combat, merchants start at space stations ready for new adventures and space explorers start in a completely uncharted galaxy.
Now, there will be a fourth role to choose from: Colonists. The ability to build colonies on any given planet is a brand-new feature for Galactic Crew II and the new colonist role gives you an advantage right when you start the game. You will not only have peace from deadly Nemesis ships, but you will also start with enough construction materials to start your first colony when you start the game for the first time! In addition, all your crew members get 10% more experience for any task on any planet!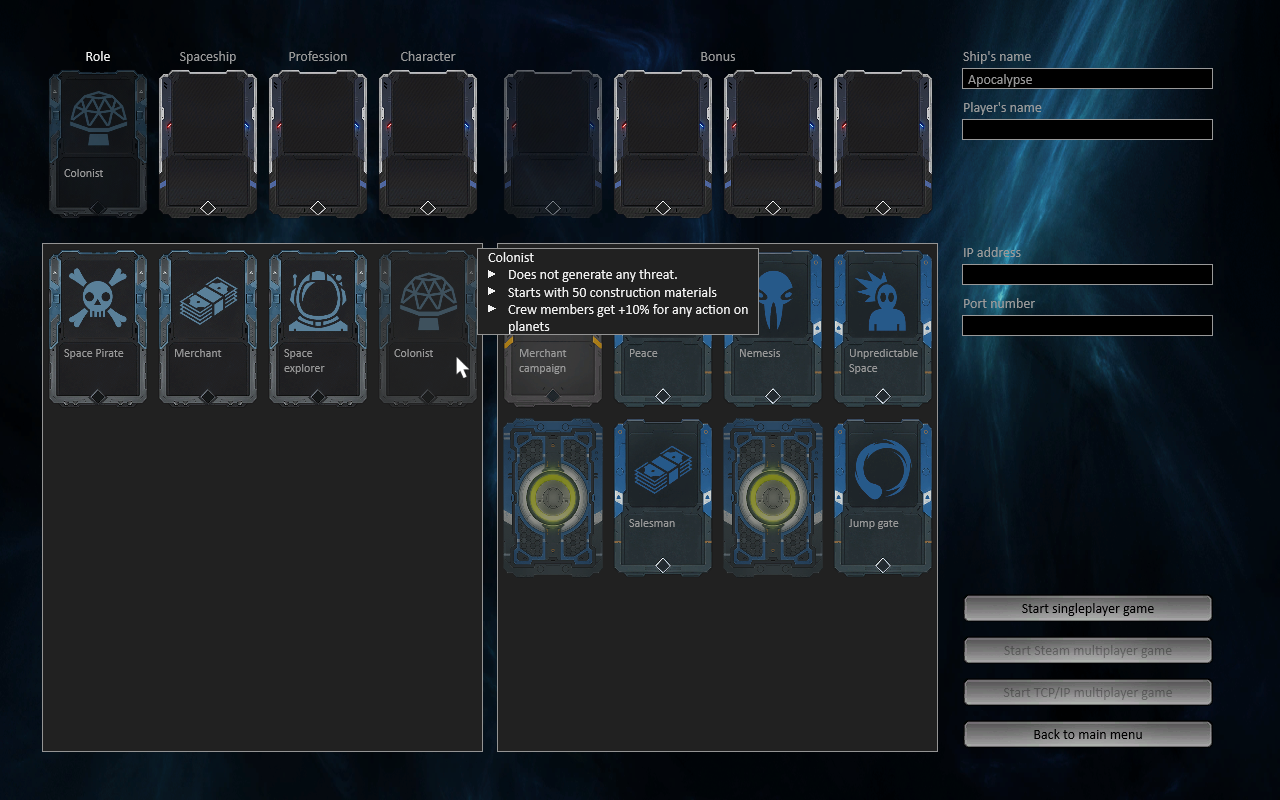 Scientists
When you start a new game, you will not only get a new role, but also a new profession to choose from: scientists.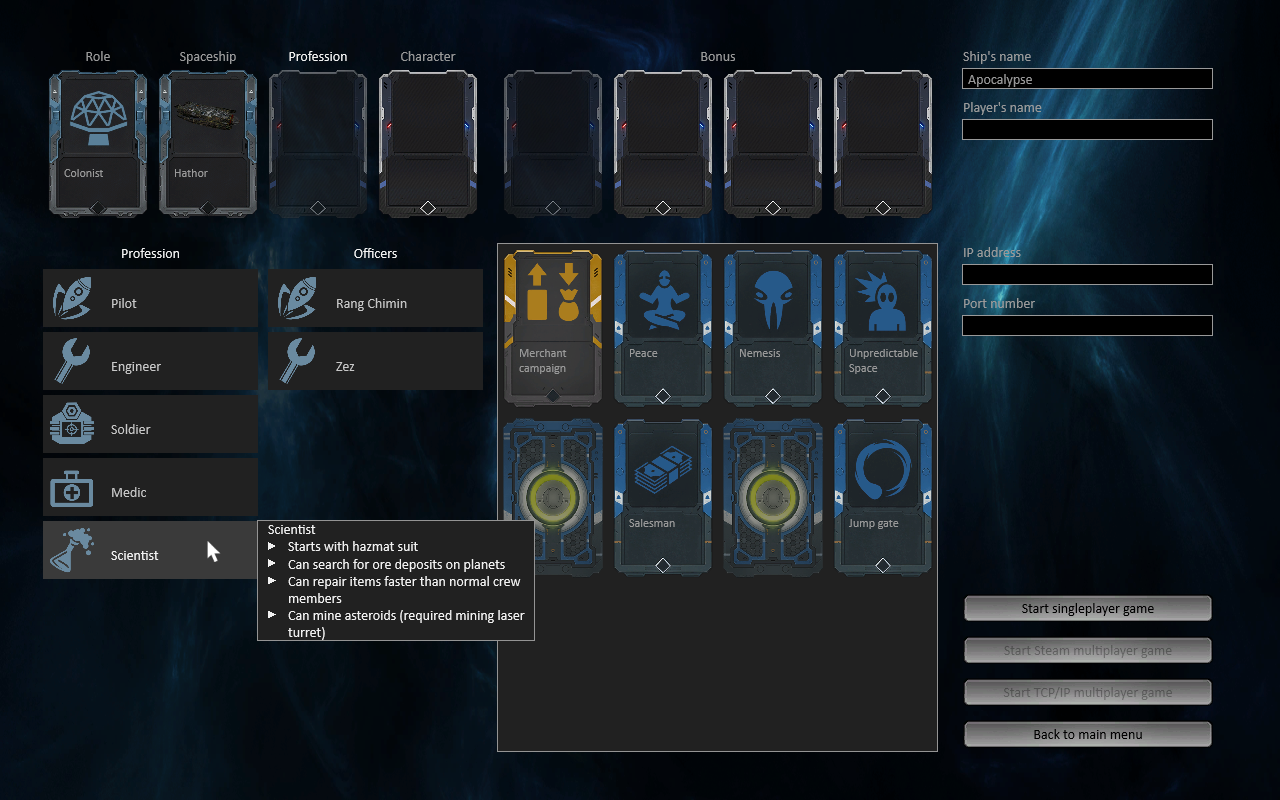 As you can see, the menu here has been changed from the card view to a list view. The tool-tip in the image above gives you a hint what the role of your scientist is. He starts with a hazmat suit that will become critical in the future when exploring new hazardous planets and he has the same abilities as the engineer to repair stuff and mine asteroids. However, instead of having the ability to capture enemy ships, salvage and construct outposts, he has the unique ability to search for resources as explained below.
As nice bonus, he starts with a cool lab coat!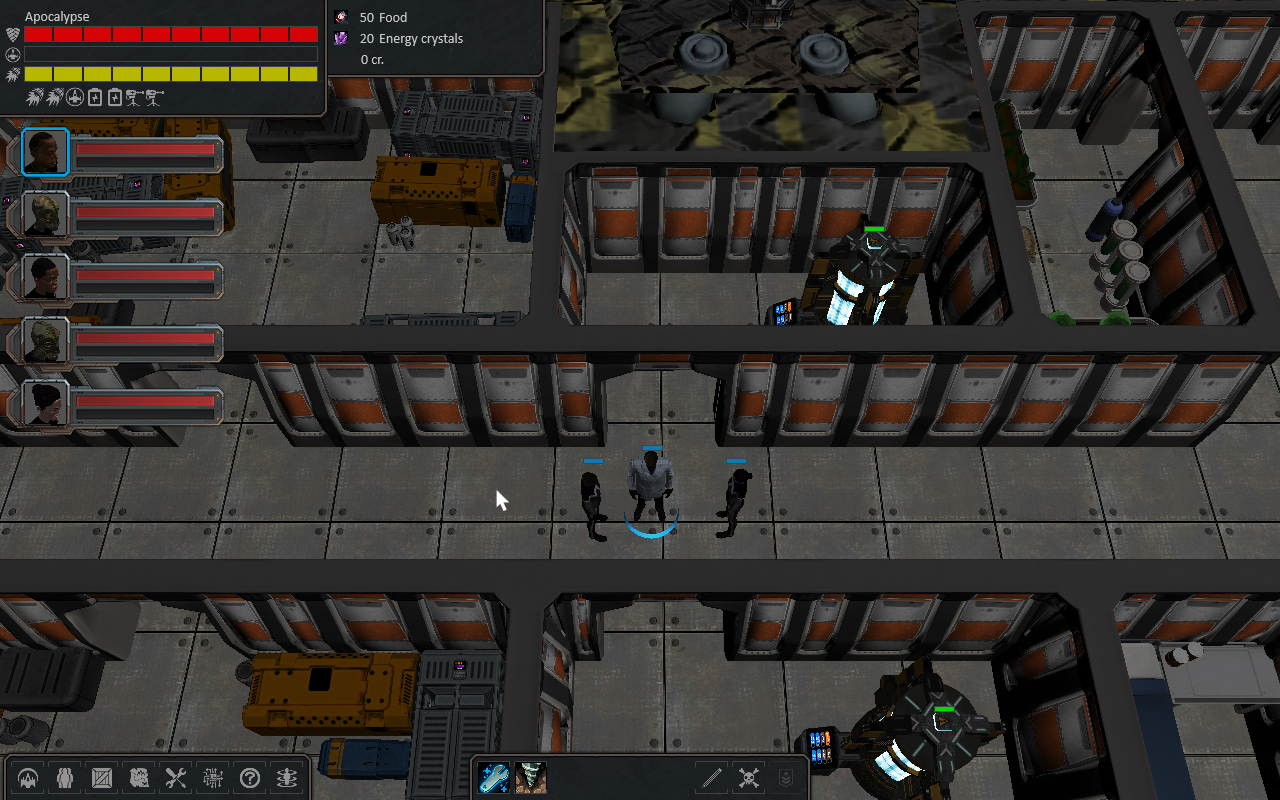 Planetary mining
You already know the engineer's ability to mine asteroids using mining laser turrets and mining drones. With the upcoming update, you can build drone bays providing two mining drones each and ore storage rooms to store a large quantity of ores. However, in order to mine ores, you need to search for them.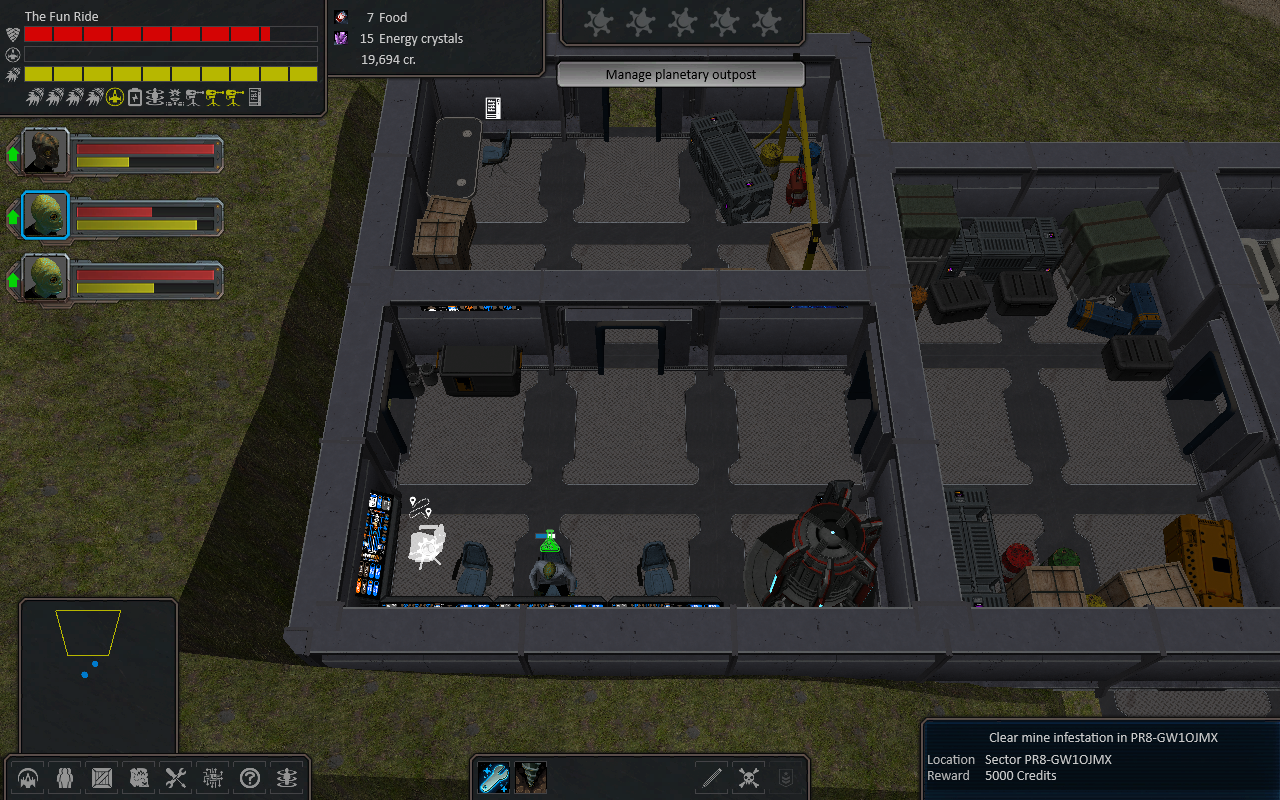 When you start your Galactic Crew II save game after the upcoming update, you will notice a new chair in the outpost's command center where you can send your scientist to prospect for resources. Simply put him on the chair, open the outpost's overview and click on the prospect button.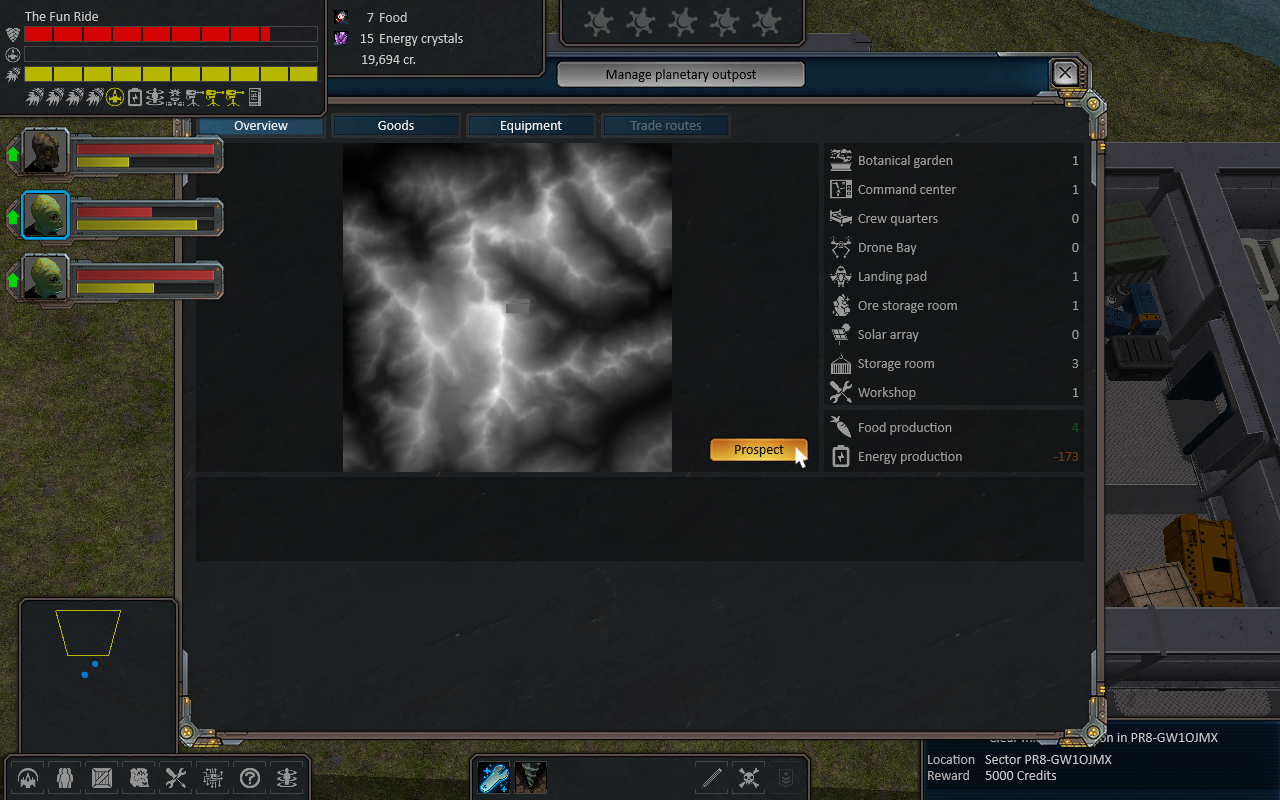 After that, you will see the found resource location and its quality. Now, each of your mining drones will try their best to mine ores while you are exploring the galaxy - if the colony has enough energy that is.