Dear players,
Last week, I gave a brief introduction into the content that will come to Galactic Crew II in July's update. Today, I want to give you more insight into robots, racial features and quality-of-life improvements.
As you know, I am always eager to get feedback from you. Some of the quality-of-life improvements that I will present below are based on your direct feedback in Steam discussions. If you think a certain feature is missing in Galactic Crew II, feel free to contact me and I will try to add it to the game!
Robots and racial features
Robots will be a new playable race in Galactic Crew II with July's content update. A new story line will be added to explain new game features and upon completing the story line, robots will be unlocked in the game creation menu. There will also be another way to add robots to your existing game, but I will give more insight into this feature in one of the following dev logs.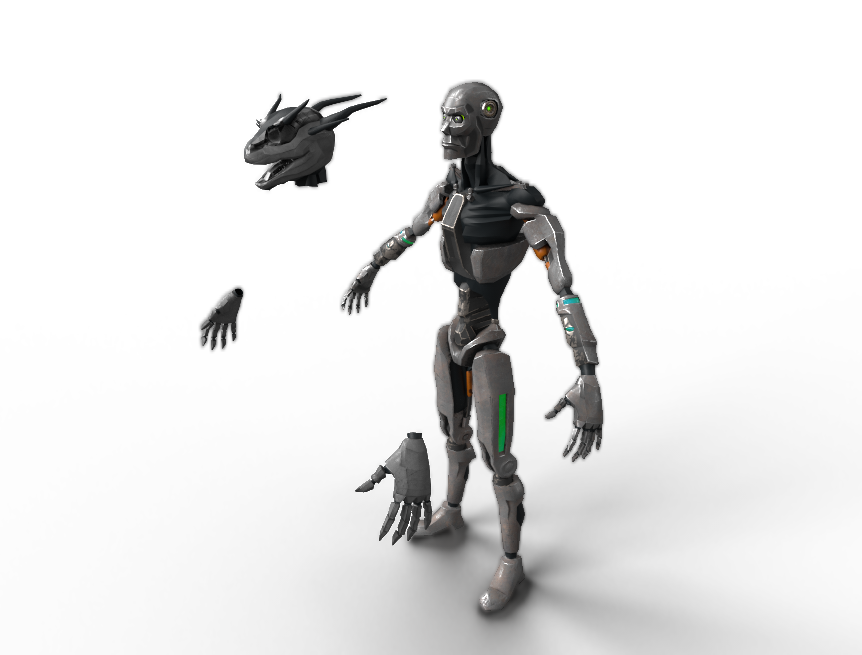 The robots are not the only creatures that will be added to Galactic Crew II. New enemies like robot spiders will also be part of the mechanic fauna. They are not only nice to look at, but you will love to hunt them for a very specific purpose that.. will be announced soon!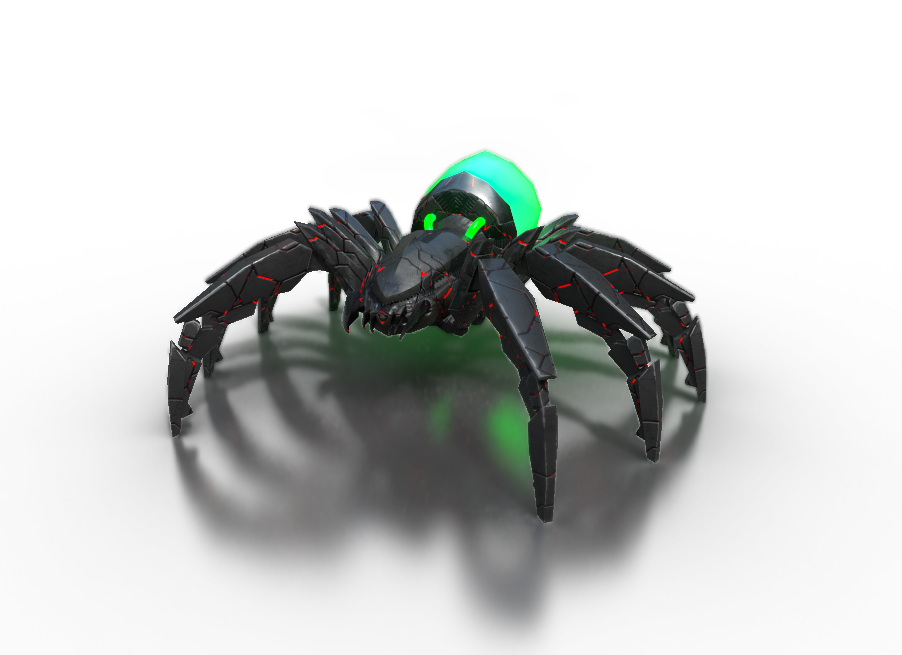 One of the new features are racial features: Each race gets certain advantages like increased XP gain, damage reduction, bonus damage with firearms, immunity against environmental effects etc. These features are available to all characters even from older save games. You do not need to start a new game to get these bonuses!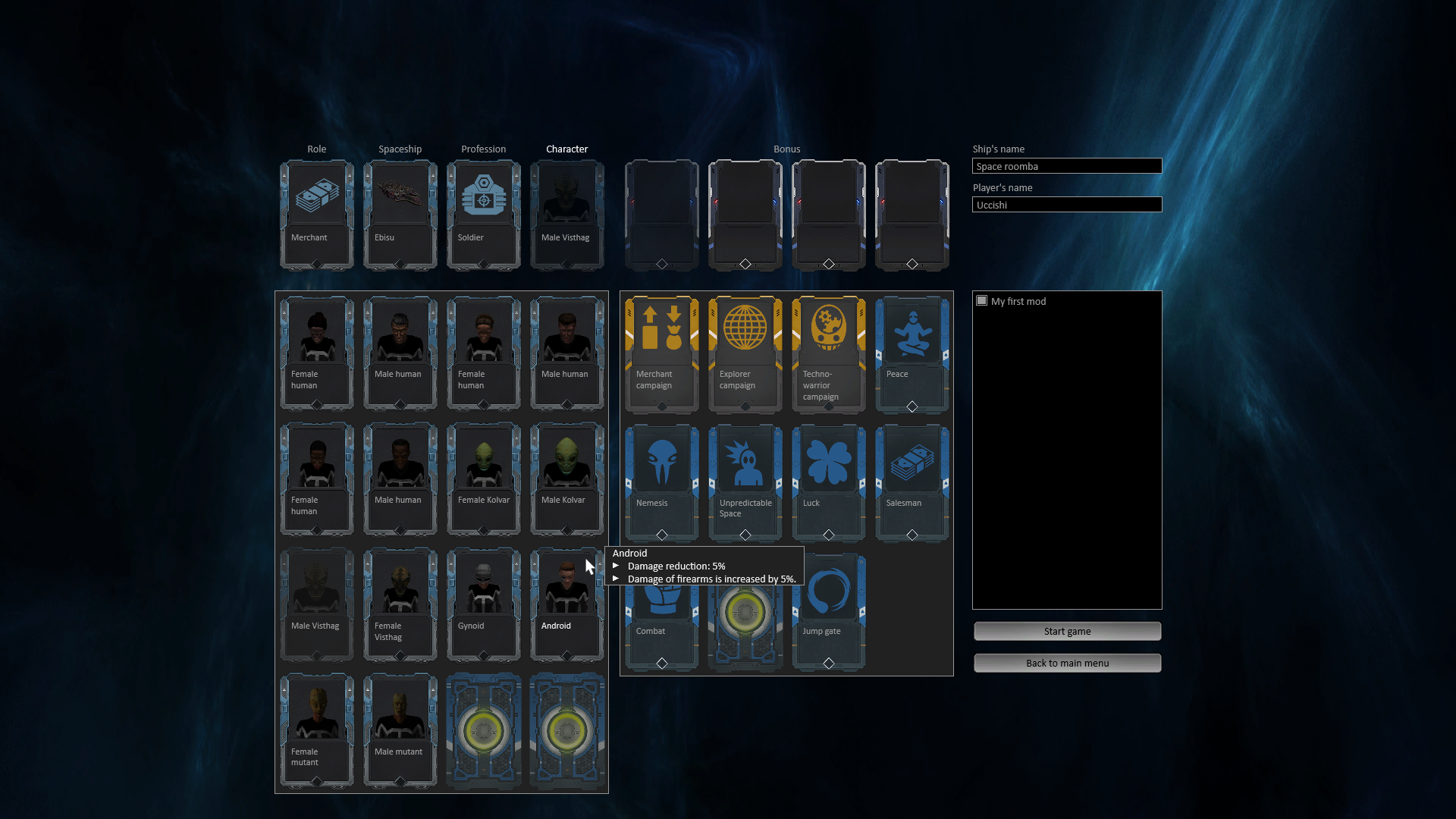 Better tool-tips
I found various tool-tips that needed some love. The overview over captain skills is one of them. Below, you can see how the skill overview will look with the upcoming update.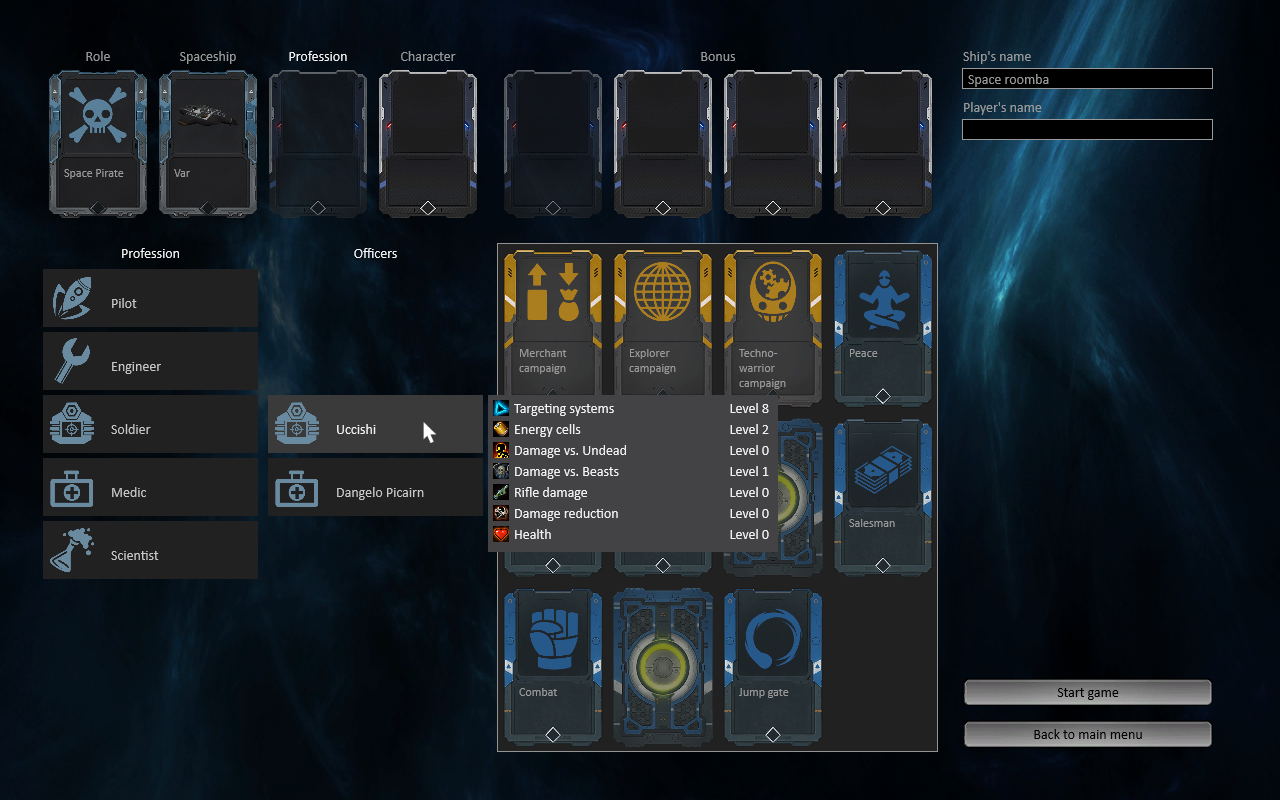 Auto-resuming tasks
When crew members are assigned to spaceship stations and you explore a planet or a dungeon and you teleport them back to the ship afterwards, you have to re-assign them to stations. This can be annoying if you do dungeons and planets often. Therefore, there is a new option so that crew members resume their spaceship tasks after teleporting back from dungeons or planets. You can deactive this feature in the settings if you want. It will be activated by default.
Combat reaction
There is a new toggle button in the tool bar for each crew member where you can set what a crew member does when he/she/it gets attacked. Right now, crew members keep stations manned when attacked, but you will get the option to set them to defending so that they will stop manning the station and attacking their attackers.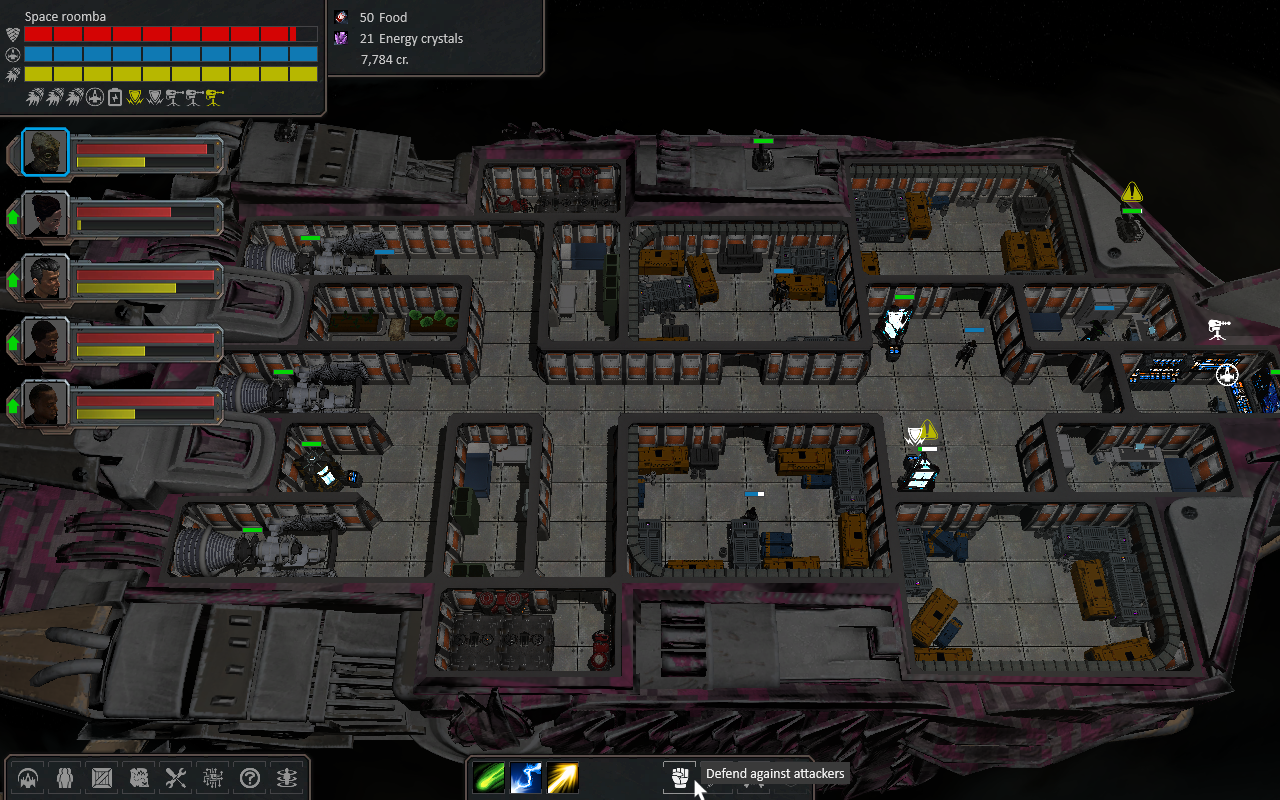 Retrofitting support
The ship's overview already listed all features of your ship and they were updated once you started retrofitting your ship. However, some rooms such as drone booster were not properly explained. With the upcoming update, tool-tips will explain each room in the retrofitting menu and there is a whole new section in the help dialog to list all rooms and their features.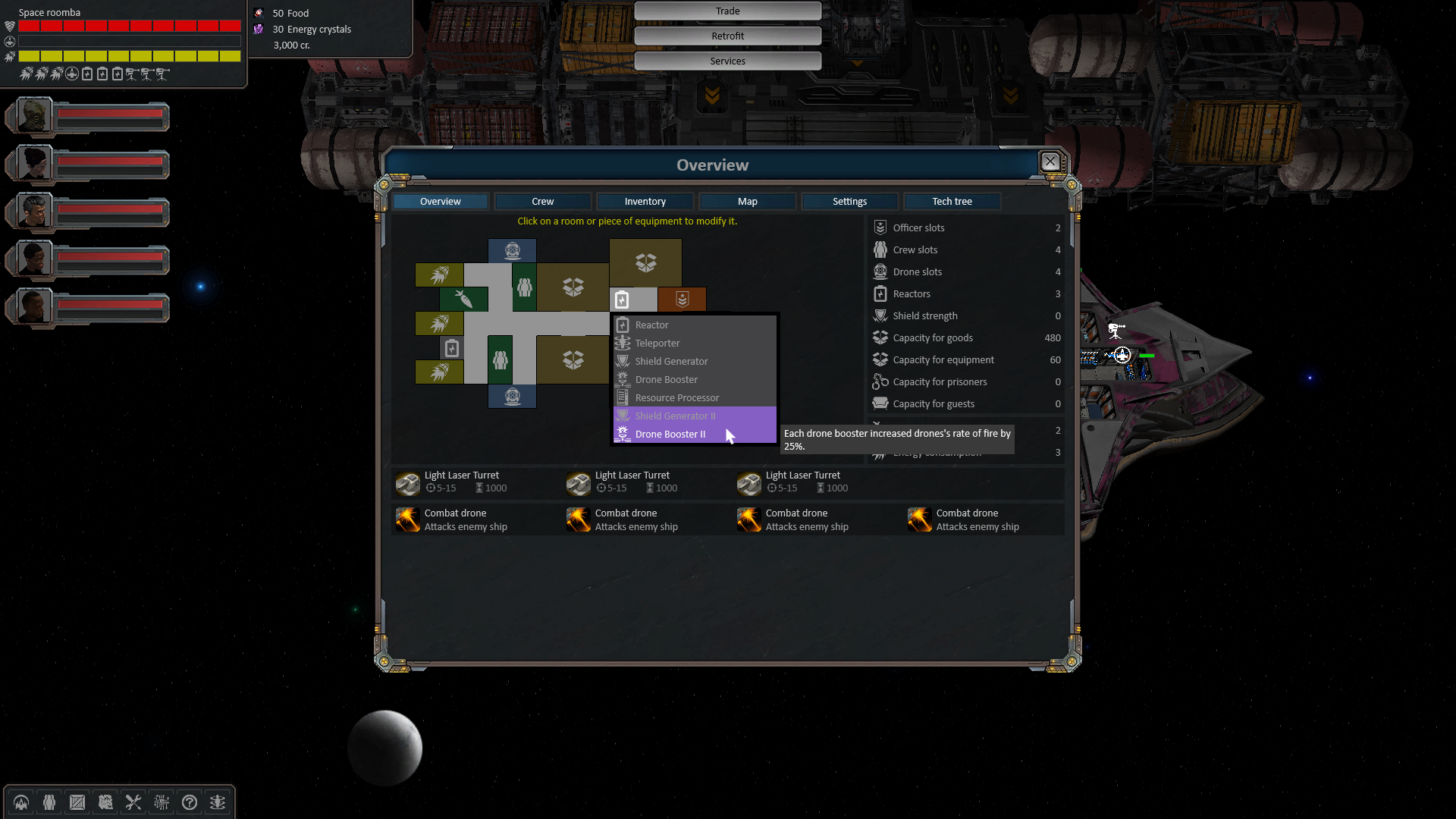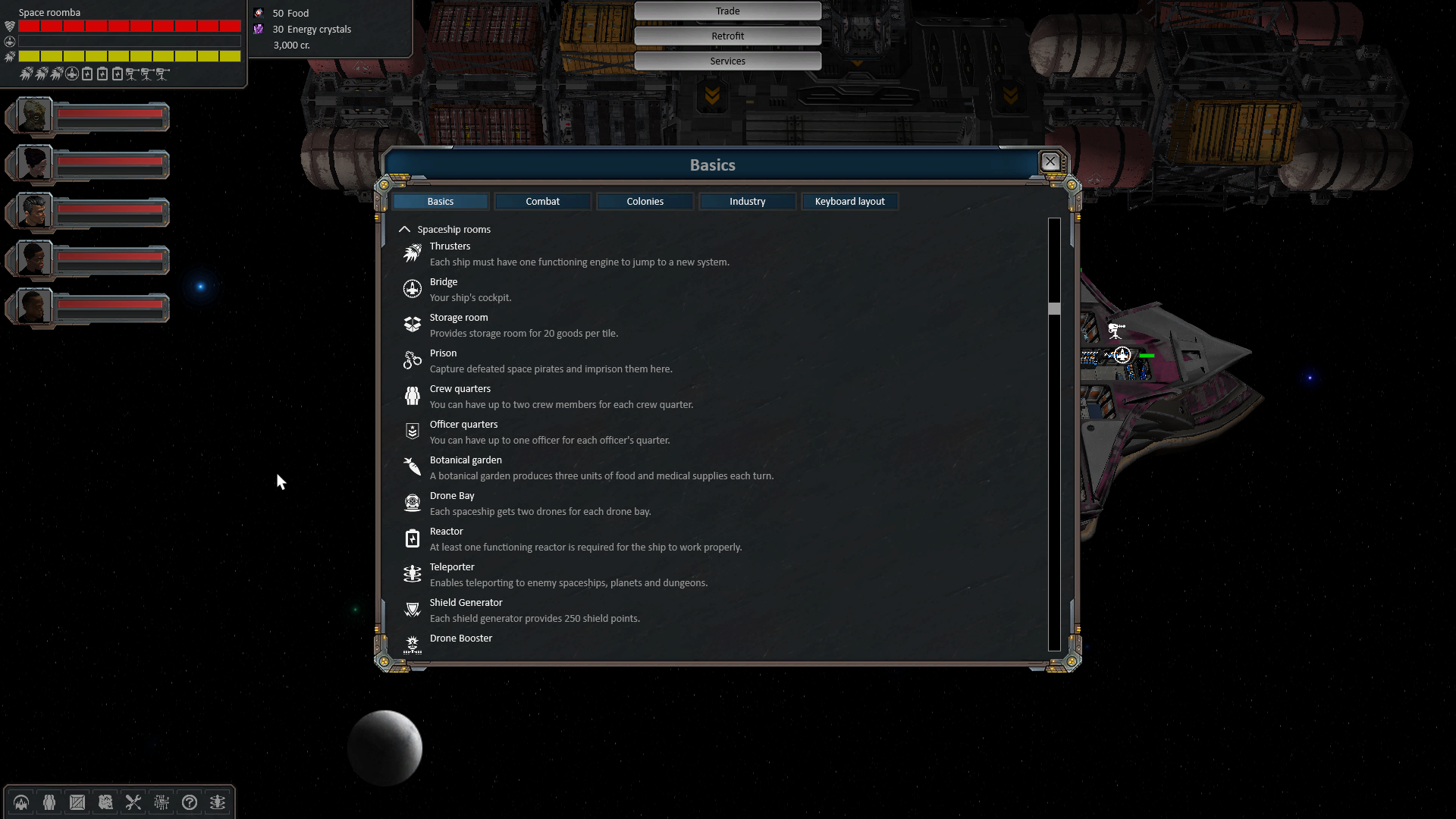 Kind regards, Benjamin