Dear players,
First of all, I want to welcome all new players who joined our Galactic Crew this week.
No crashes were reported for over a week. So, it is safe to assume that the initial stability issues are fully resolved. There are bugs left, but they will be elimited eventually. The galactic pest control takes care of that!
Next week will be a very special week, because the next major content update will be released as planned on 28th May! A lot of new content will be featured as I previewed in the dev logs over the past weeks. Next week's dev log will contain a summary of all new things in case you missed one of the previous dev logs.
Ground combat & animations
I got feedback from players about issues with combat regarding crew formations, positioning and animations. I want to let you know that I am working on all of these topics, but I won't be able to resolve them all until next week. I will add experimental improvements to the game that can be activated using the game settings. I will invest a lot of time until the major content update after that (scheduled for July) in order to re-do the code regarding ground combat. I hope to provide you a better combat feeling then.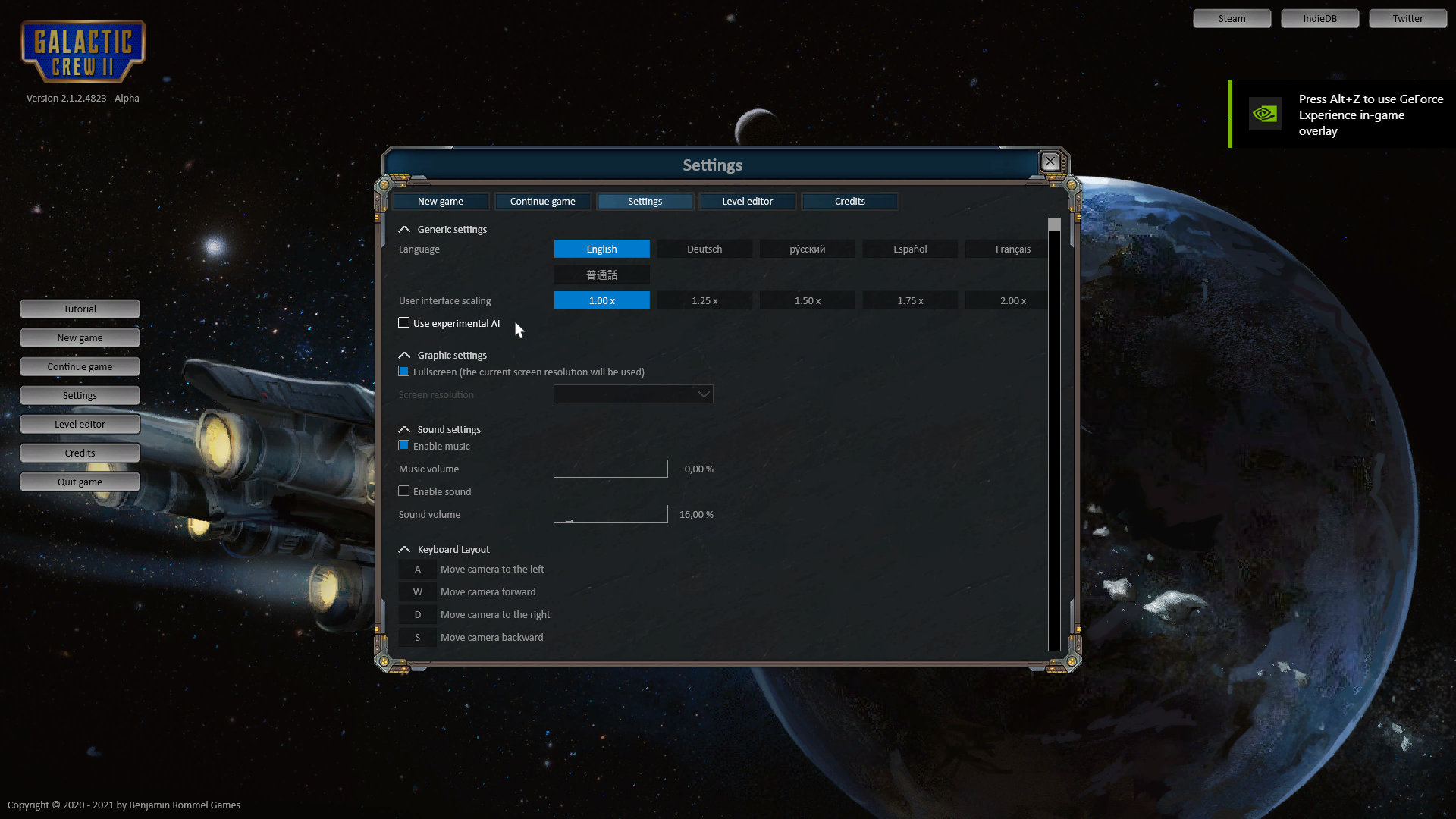 More information
I also got feedback from players that they would like to have more information on certain topics. This resulted in two improvements that will be introduced with next week's update. First, the help dialog will be expanded to show more information like an overview of different types of weapons and armors or tips how to do asteroid mining or getting more officers. The information is distributed over several tabs. One of which is the current keyboard layout which is still part of the dialog.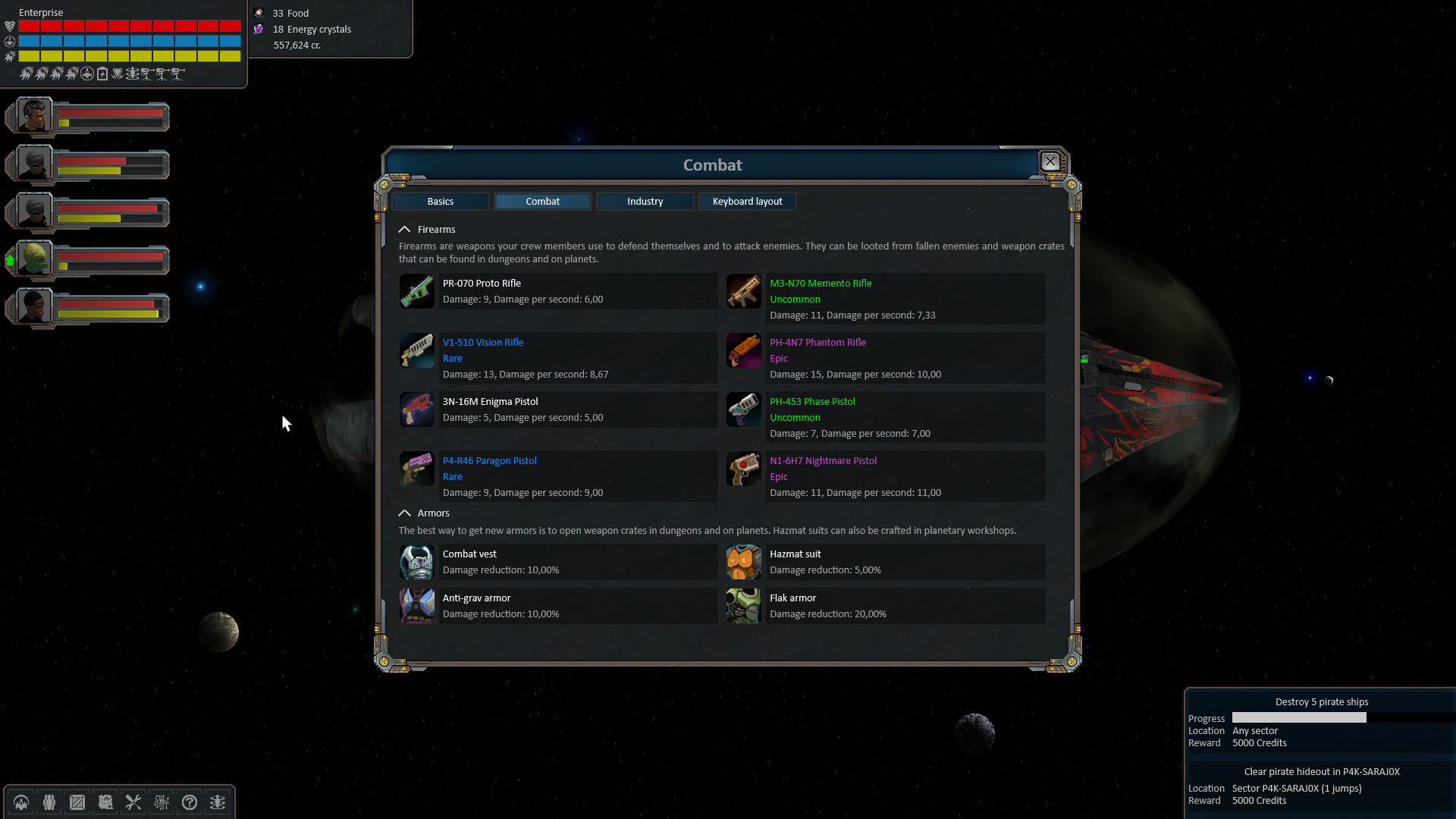 I wanted to make sure that anything in the game is somewhat important. For example, each resource has a certain purpose. The second improvement regarding more information are tool-tips that were added throughout the game. One prime example are the goods in your inventory. Their tool-tips explain the purpose for each resource and how to get them.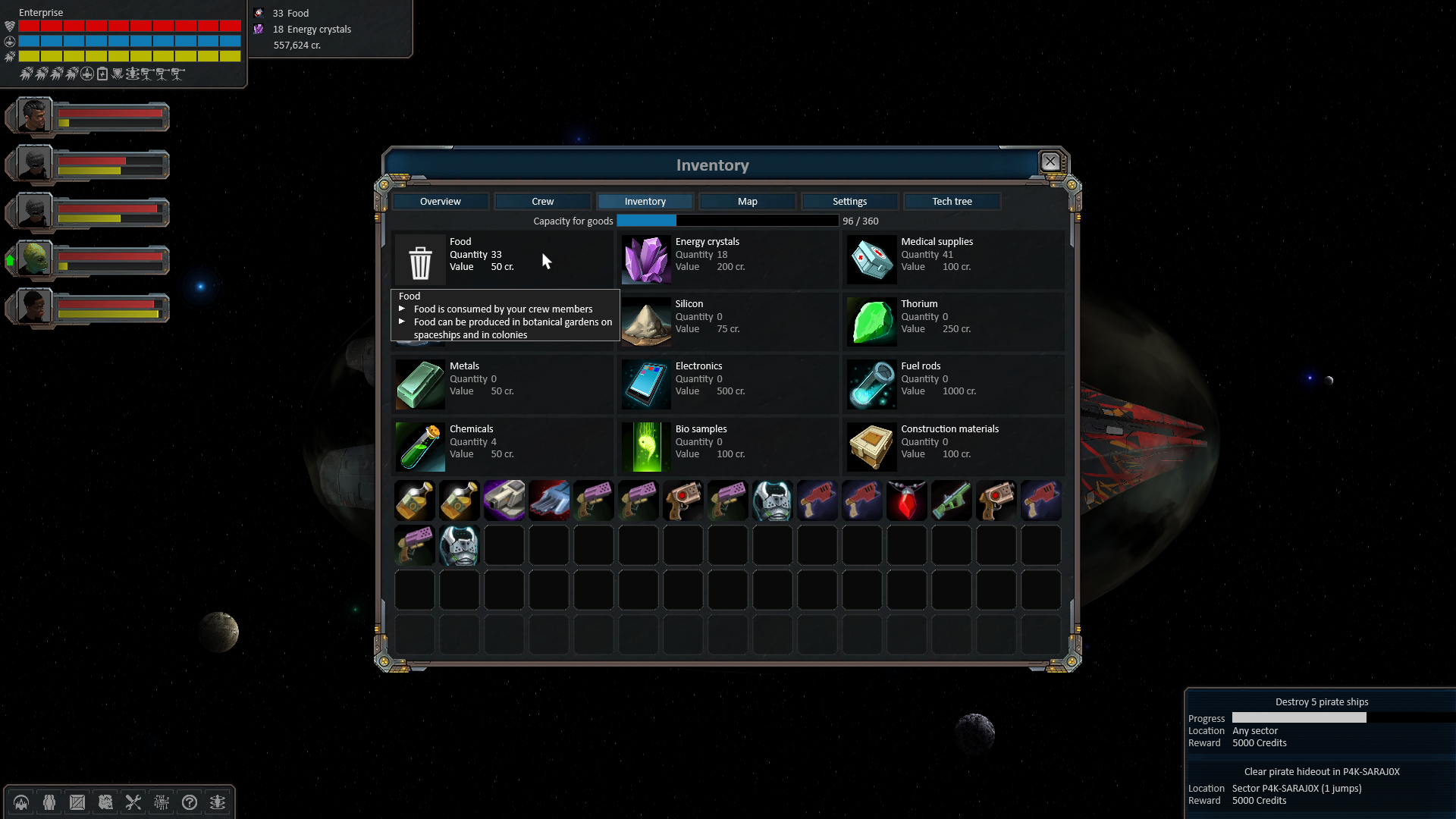 The help dialog will be expanded over time whenever I notice that certain aspects of the game are not clear to new players.
Rumors
Rumors will be one of the new game mechanics introduced next week. They are a mix of space events and missions. You can get rumors at any space station just like missions, but the difference is that the rumor disappears once you arrive in a system and there is no reward. So, a rumor could tell you that there is a temple ruin in a certain sector. When you arrive there, you will find a temple ruin there, but you don't get rewarded for any actions there and once you arrive the rumor is gone. The idea behind this mechanic is to get more locations on the map where you know what to expect when you arrive without changing the mission balancing.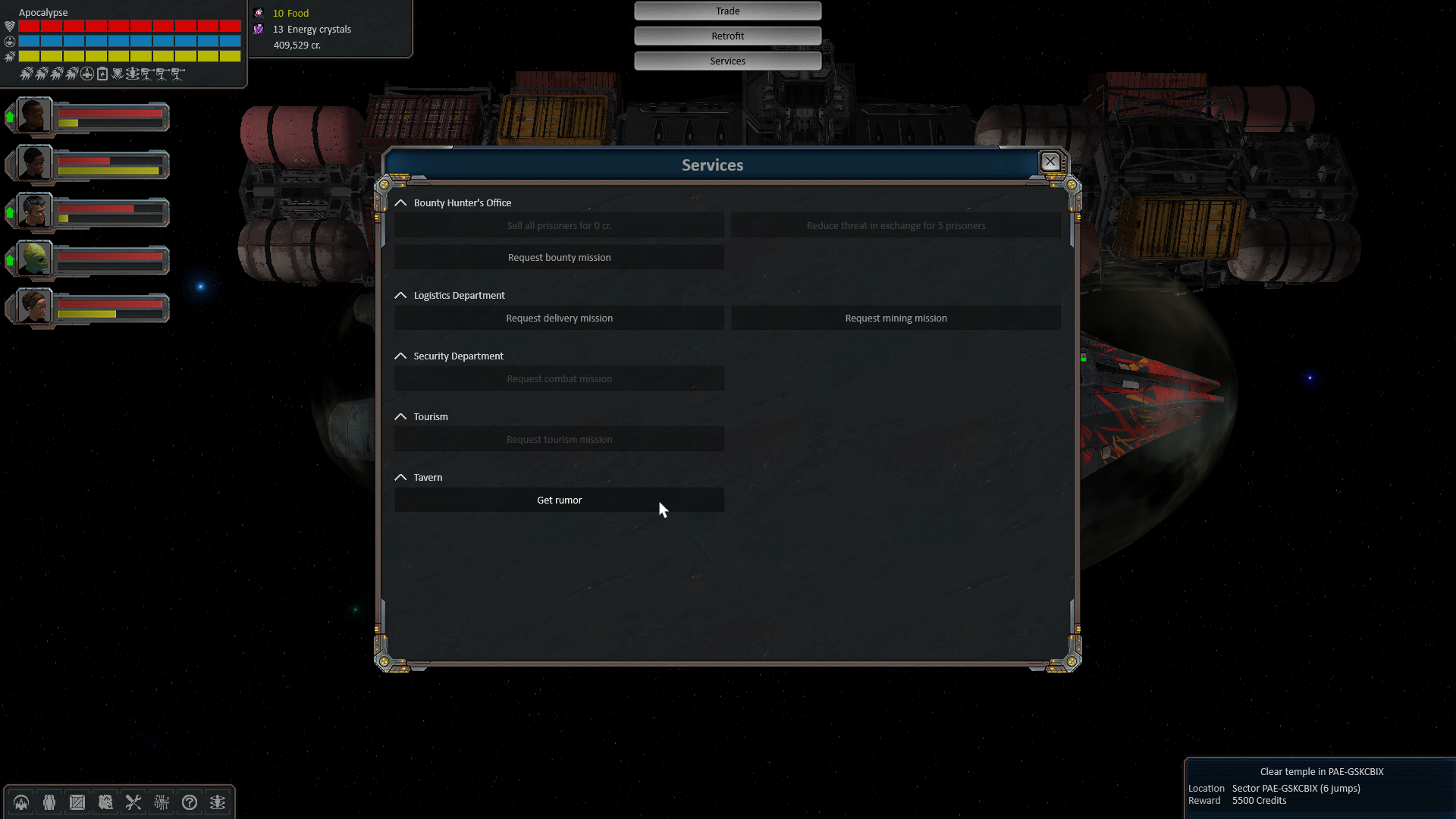 New dungeon content
I already wrote about new dungeon content like new rooms and the summoning mechanics in earlier dev logs. However, there is still a lot more for you to explore with next week's update. For example, there will blockades blocking your path that can cleared.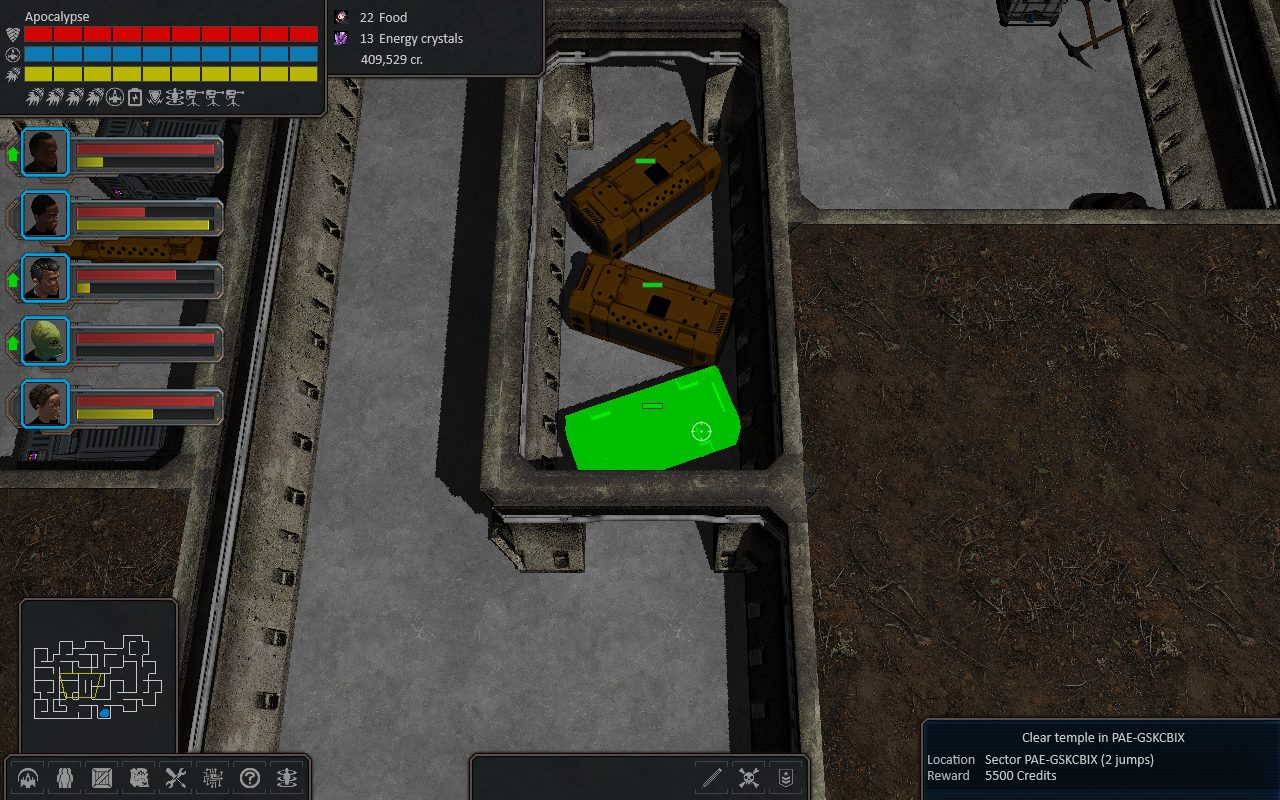 In order to increase the immersion and to make dungeons more interactive, you will also find more resources to loot.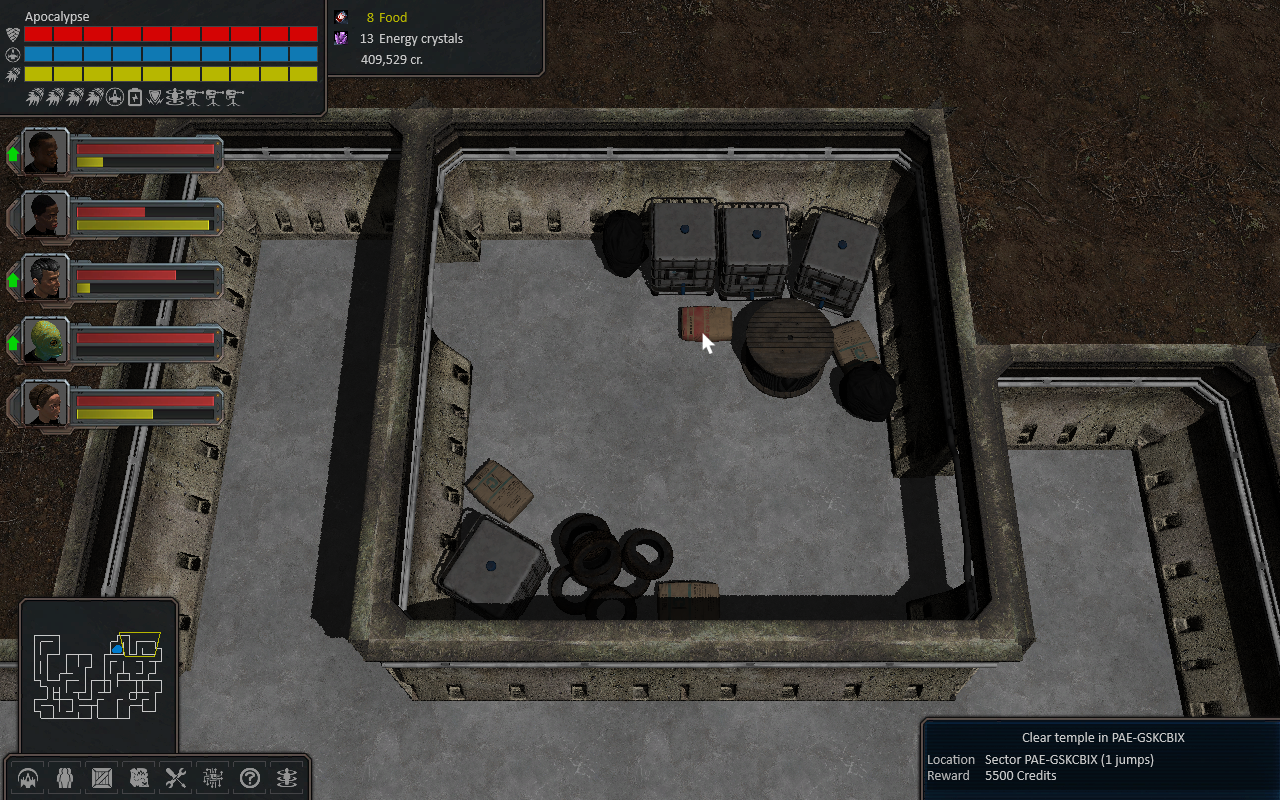 Coming up next...
I am currently testing everything very carefully to make sure the update is fun and free of bugs. If you have any feedback, feel free to contact me on Twitter, send me an e-mail or start a discussion here in the Community Hub. I will respond as soon as I can. If you enjoy the game, please leave a positive review on Steam. It is very much appreciated.