Introduction
Hello, IndieDB community!
We welcome you once more, for today we'll be showing you how we are planning to do the assets.
To start off, we grabbed the mock-up of the game and tried to give dimensions to the assets seen on screen like this: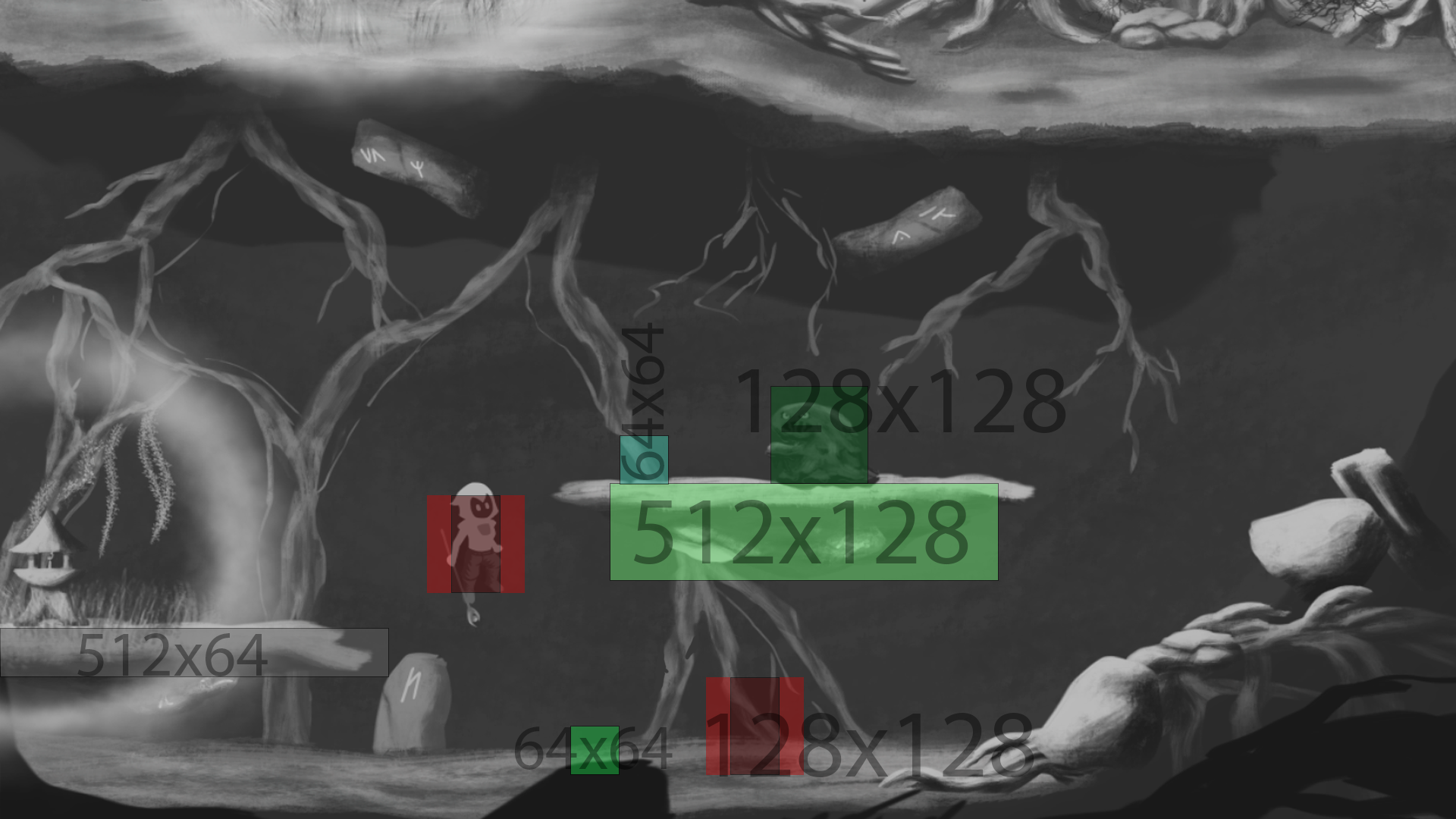 We're still working on better sizes that fit better and are easier to work with in order to end up with an optimized game with light assets.
This week we also started to make some in-game quality assets and experiment with different sizes to get an idea of how big or small the assets need to be and the detail that is seen or not. This will optimize the workload of the artist.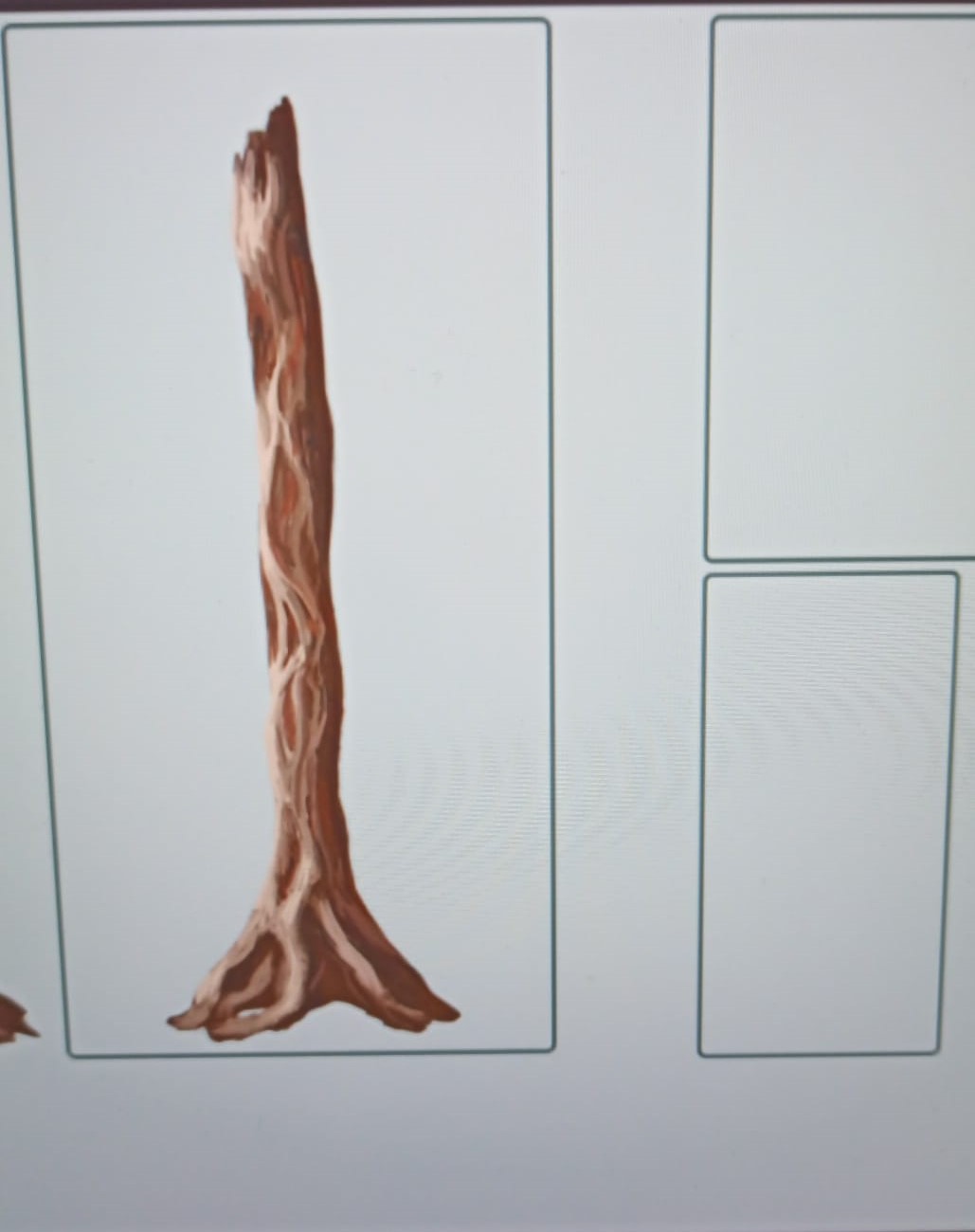 ---
---
Environment
This is a final update on the thumbnail of the dead environment already with all the details and colour.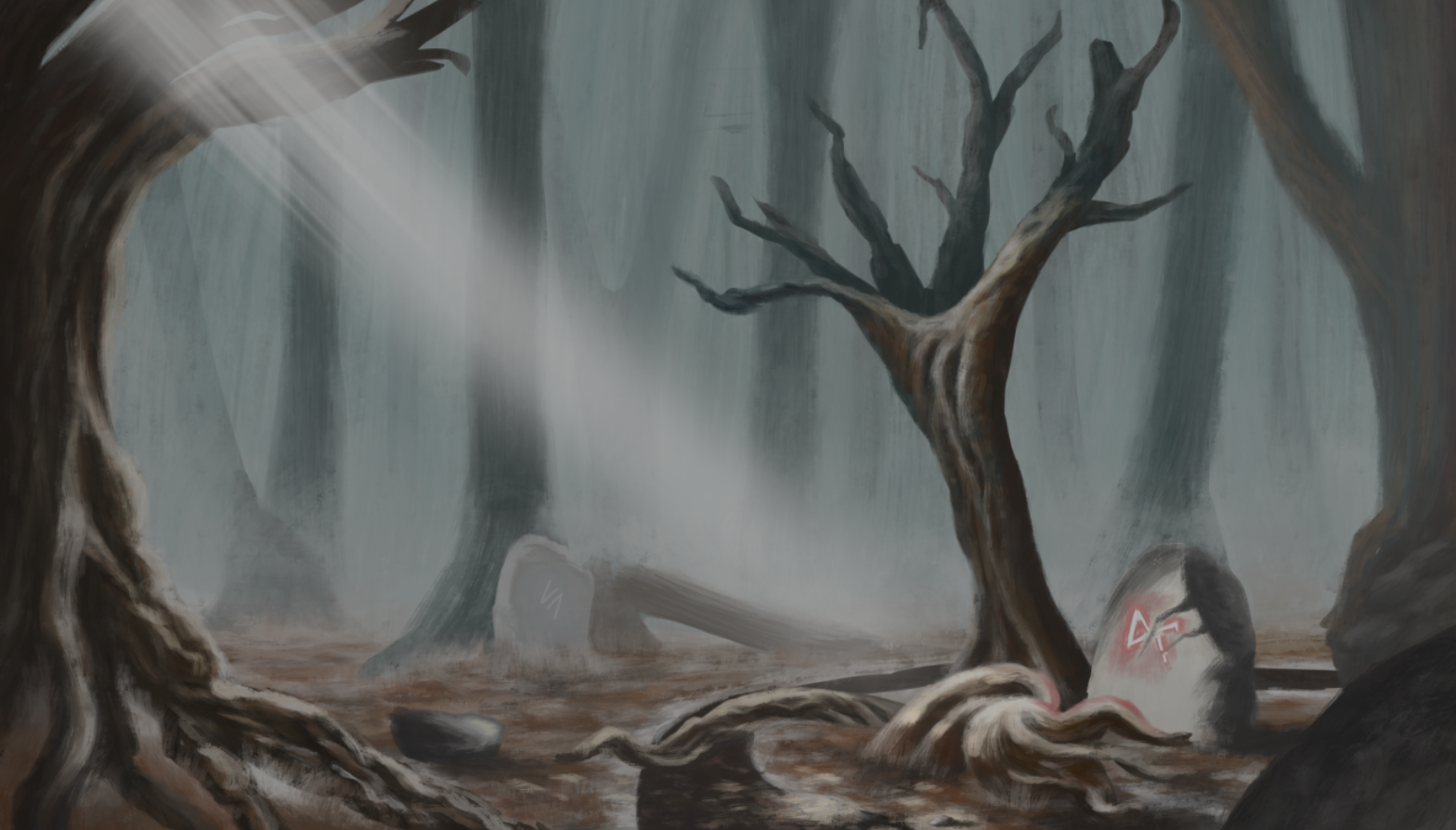 That's the kind of vibe that we want our game to give off. There you can see a stone with a rune engraved in it, we'll show you how that will impact our game soon!
Conclusion
This week we struggled with the dimensions but with enough fighting we'll get there.
That's all for this week, hope to see you in the next one!