Introduction
Hello, IndieDB community!
We welcome you back, and this week we're presenting to you the mechanics behind GAIA: The Dark Realm.
We're planning on only implementing 2 mechanics (excluding jumping), which are: combo attack, special attack.
The combo mechanic exists with the purpose of spicing up the fighting in the game, as well as to complement the special attack. The reason it complements the special attack is because the special attack requires energy, and the way GAIA obtains that energy is by completing a full combo on an enemy.
---
Combo attack
It's a three part combo, that when successfully hit on an enemy it gives visual feedback, fills up a certain amount of the energy bar for the special attack and gives the player a small amount of health back in case he isn't with full health in the first place.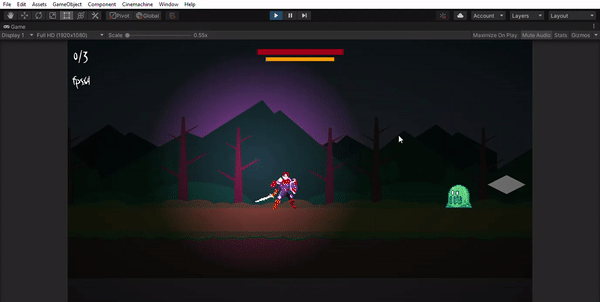 Special Attack
It is a charging ability. The amount of damages it deals, as well as its size, all depend on how long the player holds down the key activates de ability. With some context to the narrative, using magic, it forces open a rounded area mid air that exposes the enemies to the light from the natural world where there is no darkness and then pushes it forward killing anything bad in its path.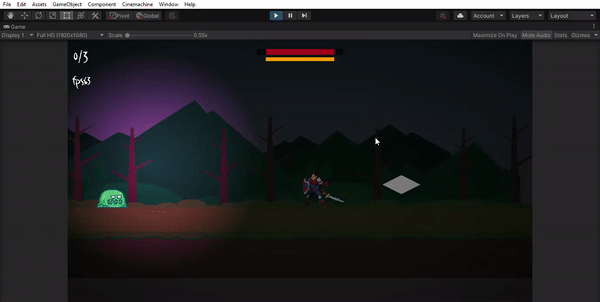 ---
All the art shown here so far has been placeholders for the real art that's being produced.
In terms of art, we've got to share with you the mock-up for our game, the only thing missing is the user interface but we'll update you on that when the time comes. It's just a taste of what the art style will look like in the end. The mock-up was conceived with the following assets, and some more not shown below.
Assets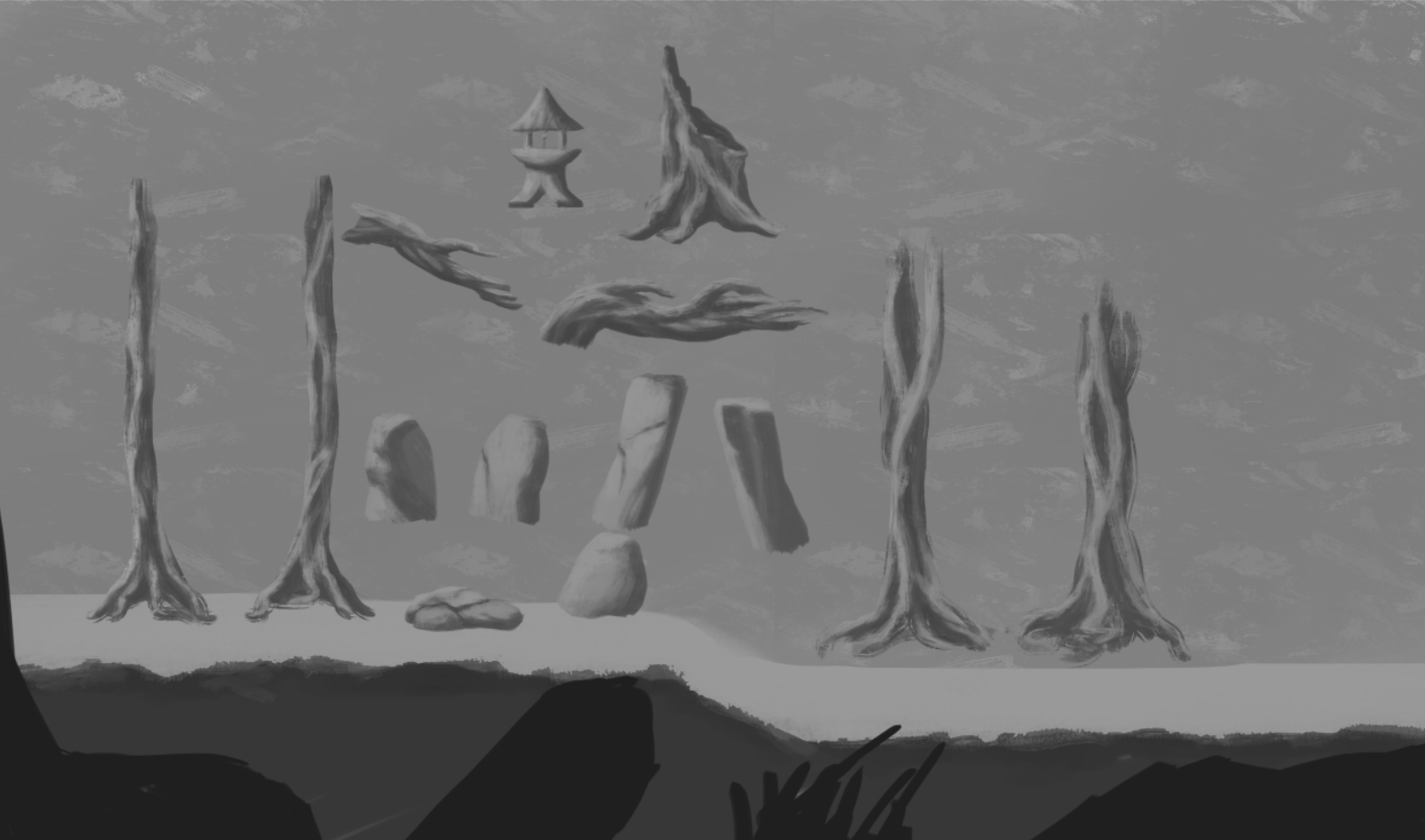 Mock-Up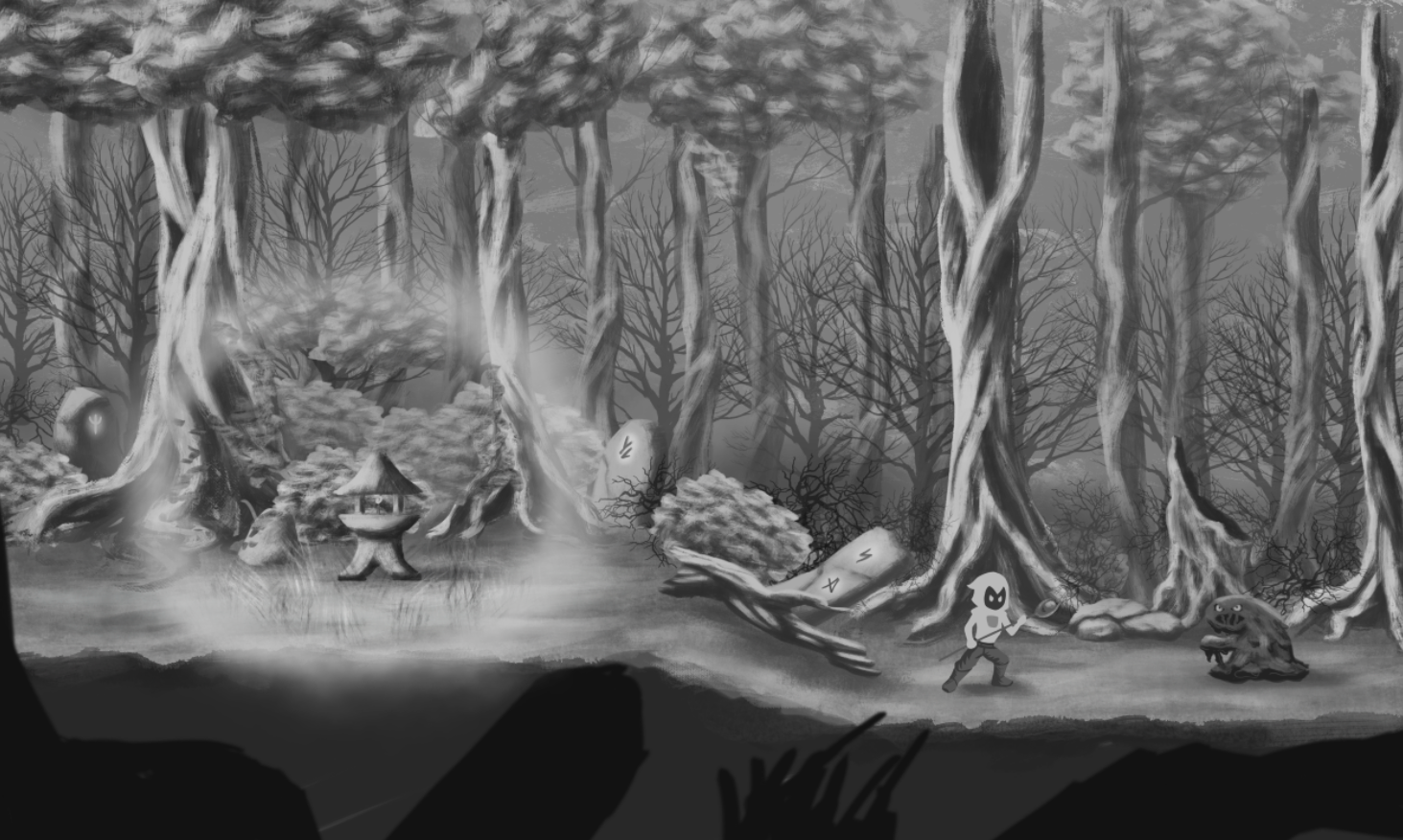 Conclusion
This week we've made some progress on all fronts, from art to programming to game design. This week we've pitched the idea to our professors in order to get the green light to move to pre-production.
That's all for this week, hope to see you in the next one!